Foxborough, Mass. - With each passing week, the New England Patriots offense is getting closer to its ideal state. Never was that more evident than Sunday's 30-20 win over the Seattle Seahawks.
Offensively, the Patriots saw the best of both worlds Sunday. They scored the first four times they touched the ball, building a 20-3 first half lead. They proved they could play a ball-possession style game late, sustaining two critical scoring drives in the fourth quarter. They ran the ball well, as Corey Dillon shook off any ill effects from a foot injury to record his second 100-yard game of the season. The passing game was also effective, as Tom Brady bounced back from a poor performance to complete 19-of-30 passes for 231 yards, with one touchdown and one interception.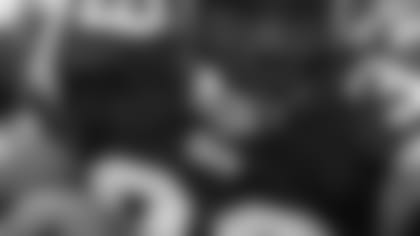 ]()Even without an excess of numbers, you get the idea. It all adds up to a balanced offense.
"That is where you want to be offensively, you want to have balance on all fronts," Head coach Bill Belichick said. "I think that is one thing that has helped us this year, is our balance offensively has been pretty good. In the passing game, we have been able to use our receivers, our tight ends and our backs and our production is more balanced."
The Patriots offense exemplified Belichick's ideal against Seattle. Dillon rushed for 105 yards on 23 carries - good for a healthy 4.6-yard average - as the Patriots rushed for 138 total yards. A healthy Kevin Faulk was in the mix, adding another dimension by catching four passes for 37 yards and adding 21 yards rushing. Playing without Deion Branch and Troy Brown, Brady completed passes to eight different receivers. David Patten led the way with five receptions for 58 yards and a touchdown, while fullback Dan Klecko chipped in with a key 11-yard first down reception and Bethel Johnson's career-long 48-yard reception late in the fourth quarter set up a 9-yard touchdown by Dillon to seal the game.
"I think in this league, defensively, if you want to shut down one guy you can do it," Belichick said. "I don't really care who that guy is. You can pretty much take out one guy if you don't have to worry about anybody else. If you have to worry about everybody then that is a different story. I think balance offensively has been a big plus for us this year. I hope we continue."
More than at any point this season, the Patriots offense looked to be in complete control during the first half Sunday. On the first drive, Dillon ran four consecutive times in the red zone and capped the short drive with a 1-yard touchdown run. They took advantage of a short field again on the second drive, taking a 10-0 lead on a 40-yard Adam Vinatieri field goal.
]()The Patriots third drive couldn't have been drawn up any better. They moved 67 yards on six plays, gaining first downs on the first three plays of the series. First it was a 12-yard pass from Brady to Patten. On second down, a 15-yard run by Dillon. Then Brady hit Faulk out of the backfield for 10 more yards. After a seven-yard gain by Dillon, Brady made a quick-pass to Patten at the 6-yard line, who then juked Seattle cornerback Ken Lucas for an easy score.
Still not done, the offense finished its scoring by passing six times and rushing five times on a 12-play, 50-yard drive that consumed 6:28 on the clock, leading to a 39-yard field goal by Vinatieri. That drive came with the Patriots protecting a 17-3 lead.
"That was something we talked about all week," Brady said. "As a team that hadn't allowed points, we got to a fast start, as soon as we could have started, a field goal and another touchdown on that first three possessions. So, it was very good, and playing from the lead is critical when you play good teams. So, we are comfortable playing with the lead."
More impressively, the Patriots offense also responded when it needed to late in the game. Following four consecutive possessions that ended with a punt or a turnover, the Patriots scored on their final two drives of the game when the outcome was still in question.
Make no mistake, the offense closed out this game. It's not yet a signature feature of this team, but could be a sign of things to come.
"We had a good couple of drives there at the end of the game, which is really something that this team hasn't been very good at the last couple of years, is finishing the game and playing with the lead," Brady said. "A lot of teams, last year, who knows if that would have been the same, if we would have scored the touchdown there at the end. But, the way we did today, I was really proud."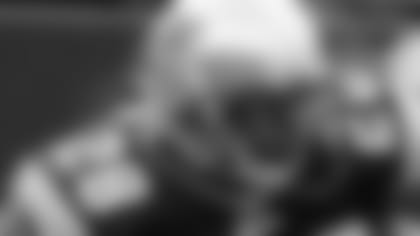 ]()While Brady is undeniably the hub of the Patriots offense, much of its recent success is directly attributable to the addition of Dillon. Much was made leading up to the season about what exactly a runner the caliber of Dillon - a three-time Pro Bowler and six-time 1,000-yard back - would bring to the Patriots offense. So far, he's brought balance. Two seasons ago, the Patriots passed 605 times and rushed 395 times. In 2003, that ratio was 537 to 473. This season, the Patriots have passed 143 times and rushed 156 times.
Projected out after just five games, Dillon is on pace to rush for 1,670 yards and 10 touchdowns. That number would represent a career-high for Dillon and a team record for the Patriots.
"I'm just playing ball, Dillon explained. "That's just the way I play ball, and I'm getting a lot of help. I'm getting a lot of help up front. We have great receivers, and that kind of takes the pressure off me because I don't see that many eight-man fronts. We have a great quarterback. I think the running game and the passing game compliment each other so it makes my job a lot easier."
A day after the win, Belichick said that teams now have to respect the Patriots running game. Not only is Dillon's superb pass blocking is something that attracted the Patriots coaching staff, but Belichick has also noticed that teams now react differently to the Patriots' play-action pass - making things easier for two-time Super Bowl MVP Brady.It's a combination Belichick has certainly been planning for since April 19, 2004 - the day Dillon became a Patriot.
"He has power, he has some quickness, he has speed to outrun guys," Belichick said. "So he uses all those and is effective when he gets into the secondary."
Beyond everything else that Dillon brings to the Patriots, Belichick attributes much of the balance in the Patriots offense directly to him.
"I think he has had a significant role in it, you bet," Belichick said. "He makes a significant difference. Some plays out there we run, you can see at times we don't have anything. It looks like we're going to gain two yards, and he ends up with eight or ten of them. That is pretty much all him.