On any given game day, fans will peruse the ProShop for a new hat or their favorite player's jersey, often wading through a packed store to do so. But on Thursday morning, one Patriots fan got a chance to beat the crowd with a unique shopping spree. 
Jackie Ross of Blackstone, Mass., won this year's Patriots ProShop Gear Up and Go Shopping Spree presented by 98.5 The Sports Hub, and she got the opportunity to run through the store and grab what she could. Anything Jackie could place in a bin within 98.5 seconds was hers to keep.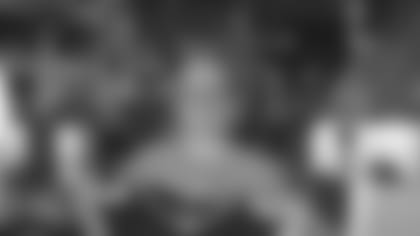 With Scott Zolak giving his play-by-play commentary, Jackie didn't crack under the pressure, walking away with $609.80 worth of Patriots merchandise.
Right when the clock started, Jackie took off towards the Patriots jerseys, grabbing Stephon Gilmore, James White, Dont'a Hightower and Brandin Cooks jerseys for her sons. Those were priority No. 1. 
"They happened to be all on the same rack so it worked out perfectly," Jackie said. "They pretty much just wanted the jerseys. It was awesome because it's just in time for school." 
Though she came in prepared with a strategy and her top-ticketed items, Jackie said sprinting around the store was much more difficult than she thought. 
"At the end, my legs were like don't go. You're not going anymore," Jackie said.
As the clock wound down, Zo jokingly heckled Jackie, saying, "28-3, do you think they quit? Don't quit!" But Jackie didn't take it to heart.
"I've heard worse," she said with a laugh. 
RELATED LINKS