We are halfway through the preseason and most fantasy football drafts are right around the corner. As we like to say at FFChamps.com, fantasy football championships start at the draft and are won in the key decision points of the season. I want to remind all fellow Patriots.com readers to become a FFChamps member by August 31 for 50% off AND immediate access to our proprietary rankings, tools and 1-on-1 advice. Just go to https://www.ffchamps.com/subscribe/ today.
This week we'll focus on drafting your QB, where to draft him and some players to focus on.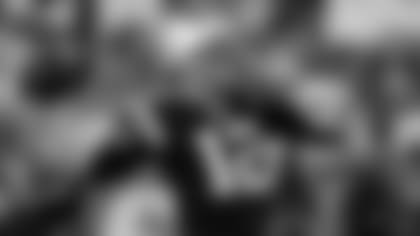 FFChamps 5th Commandment is Thou Shall Wait on Thy Quarterback. Almost every year we see the top tier of QB's (Brees, Manning, Brady and Rodgers) taken too early, at the expense of a RB or WR. These teams that take a QB in round 1 are usually behind at either running back or receiver and won't take their second QB for a while. This gives you even more time to be patient. There tends to be less point discrepancy between the 1st and 8th QB, compared to RBs and WRs. In 2013, the top RBs are few and far between (discussion for next week) and the odds of getting a top tier RB are longer by taking a QB first.
Certain leagues provide exceptions to this rule. If your league awards 6 points per pass TD and/or 1 point per 20 yards passing, QBs should score a lot more than the other positions, so it is OK to reach for one of the top five QBs. I still wouldn't take ANY QB in the first 2 rounds, but by round 3 I would look to get one of the best four or five QBs. If I missed one by the 3rd I'd go back to waiting on the QB and beefing up at RB and WR. The other exception is a league that allows your Flex position to be a QB, giving teams 2 QBs starting each week. In a league with this format there will be an early run on QBs but unlike in one QB leagues, teams may also take their 2nd QB early. You must grab one of the top 8 QBs in this format, ideally with your 2nd round pick. Make sure you refer to the tiers and use the FFChamps tiering strategy in a two QB league.
I believe there is a ton of value this year by waiting on your QB. If you cannot help yourself and need to jump on a QB early, or you're in a league that we list as an exception, I like Peyton Manning, the best of the top tier throwers. FFChamps.com's proprietary strength of schedule tool has Denver with favorable passing match-ups all season long. However, if you follow our advice and wait, I would focus on some of the following QBs:
Andrew Luck. He's developed incredible chemistry with the explosive T. Y. Hilton.
Alex Smith. He's got sleeper potential and a great strength of schedule rating.
Tony Romo. Another QB with a favorable match up schedule.
Jay Cutler. Playing for a contract and has Brandon Marshall, who will again put up big time numbers.
I'm rolling the Lucky dice whenever I can and expect a big second season from Andrew Luck. He's the real deal.
A quick note on Matt Ryan, going very high in many drafts for good reasons: Julio Jones, Roddy White, Tony Gonzalez and now Stephen Jackson. Atlanta plays San Francisco Week 16, fantasy football Super Bowl week for most leagues. This is a daunting match-up and something to at least keep tucked away in the back of your mind if you take Matty Ice.
On the Patriots fantasy player watch, Brady overcame his knee scare and again looked superb. The Patriots running game may be the deepest in the league. Shane Vereen looks like a beast coming out of the backfield as a receiver. At some point Gronk will return and possibly line up in a two TE set with a 6-7 Zach Sudfeld. Danny Amendola is showing why the Patriots made the move we all debated. I am starting to believe and have visions of the best offense since Brady Moss in 2007. I believe deeply in drafting players from great offenses and the Patriots may be slightly undervalued this year for those not paying attention to the preseason.
Patriots.com reader and FFChamps member Craig sent in the following 1-on-1 advice question this week:
Q: Who do you think the best player to take with the 5th pick is in a PPR league?
Answer: Since it is PPR (and assuming Peterson is long gone), I would go for the best available pass-catching RB and then a stud WR in round 2. Doug Martin and Jamal Charles are PPR beasts, followed by CJ Spiller, in that order. Also, LeSean McCoy is looking electric in Chip Kelly's offense and I like him next. Probably looking at Spiller or McCoy with your pick, and I give a slight edge to Spiller, who is headed for a monster workload in Buffalo.