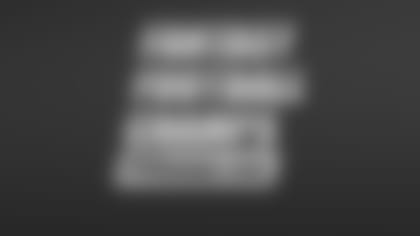 ](http://www.ffchamps.com)Last week we asked and answered questions about some specific players who were starting to show positive signs of performance and whether their performances were real or fake. Week 10s efforts by QBs Nick Foles and Case Keenum were again strong. Foles has a lot of weapons and has helped WR Riley Cooper emerge, with 7 TDs. While Foles and Keenum's yardage totals were down last week, they each put up three passing touchdowns and good fantasy football points. Both teams will continue to throw the ball, creating big play opportunities. We also expressed concern about the Packers offense with the loss of Aaron Rodgers. Seneca Wallace did not last long as the starter and was replaced by practice squad QB Scott Tolzien. The Pack lost the game and until Rodgers returns, all of their positional players are concerns. With Rodgers and Randall Cobb out, we can't give any of the Packers players an FFChamps "Stud" classification. Jordy Nelson is still a start as a WR3 and with so many injuries and such little depth at RB, Eddie Lacy is a still starter but you should significantly temper expectations on all of these players.
Week 11 is the trading deadline for many leagues. A smart trade at the deadline could be the catalyst you need to make that late push to win your league so we will focus on some trade strategy in this week's column.
Peyton Manning continued his dominance last week but gave his fantasy football owners a huge scare when he appeared to suffer an ankle injury late in the game. The word out of Denver is he is OK but for many teams that have relied solely on Manning to win them fantasy football games, it was a scary moment and is a wake-up call to look at your roster and see if there is a move you can make at the deadline to protect against a potential Manning setback. While picking up back-up QB Brock Osweiler is a handcuff option, this will not be enough to recover from a loss of Manning. Fantasy football is about using your depth to improving your starting roster. If you have a top 12 back-up QB to Manning that is fine. If you are a team that has won several games on the back of just Manning, and would be a non-contender without him, you should consider trading him. Yes, we just said that. Fantasy football leagues are won with shrewd moves and some risks. If you could pick up a QB like Tony Romo, Andy Dalton, Philip Rivers AND a Top 5 WR or RB -- in essence getting 2 for 1 -- it is worth exploring. Denver plays the No. 1 ranked Chiefs defense twice, as well as Tennessee and Houston with four of their next six (the rest of the fantasy season) games. The tough schedule and a gimpy ankle might just be enough to at least explore this move. What do you think about trading Peyton? Let us know your comments now by tweeting us at @FFChamps and we will reply to your comments.
We have been raising the warning flag on Andrew Luck and the Colts for several weeks, pointing to the loss of Reggie Wayne, the total ineffectiveness of Trent Richardson, and a brutal schedule down the stretch, with Houston in Week 15 and KC in Week 16.The wheels fell off the bus in Week 10 for the Colts; they completely fell apart and turned in one of the season's worst NFL performances vs. the Rams. In that game, Luck did throw for 353 yards as the Colts fell behind 28-0 early, but ended with one TD and three interceptions. The fantasy points still were OK but Luck, due to injuries and schedule, is not the QB down the stretch that many believed he would be. In fact, we view him as a huge risk in the fantasy football playoff weeks.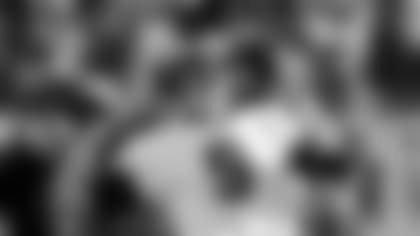 At QB, Rivers is going to continue to be solid. Rivers was seemingly firing blanks for fantasy owners with just one touchdown blast vs. Denver, but he still registered a sharp 99.5 rating while completing 65.5 percent of his 29 passes. He fired two or more touchdown passes in three of his previous five duels, while topping 400 yards twice over the span. The FFChamps.com Strength of Schedule tool bodes well for Rivers. He should be much more effective vs. Denver the second time around in Week 15 and plays the Raiders in Championship Week 16. RGIII, Colin Kaepernick and Romo all have very favorable schedules. RGIII is playing well and plays vs. Atlanta and Dallas Weeks 15 and 16; Kaepernick has the best schedule of all, with games against Tampa and Atlanta and SF is a Super Bowl contender. All of these QBs could help your team if you can better your starting lineup with a trade that brings them on to your roster and adds a second positional starter as well. One more point on Nick Foles: If he is healthy, he will start and the Eagles have one of the best strength of schedules for quarterbacks the rest of the way, with four of the next five match-ups considered favorable for a strong performance. Note that the Eagles still have their bye week in Week 12 but if you are a lock for the playoffs, and could trade a bigger name QB for Foles and a strong positional starter, you may be able to use the Eagles bye week as trade bait.
There are three running backs that we would focus on in a trade if you have the depth on your bench at other positions. CJ Spiller is coming off a terrible week and the Bills offense is not highly regarded. Spiller has not lived up to expectations this season, and has scored only 1 TD. After sitting out Week 8 with a hurt ankle, he came back in Week 9 to rush for 116 yards before no-showing last week. Fred Jackson's presence in the backfield also diminishes Spiller's value. However, Spiller says his ankle is healed and his explosiveness is back. He plays Jacksonville and Miami in the playoff weeks, both juicy opportunities for huge games. Spiller provides a ton of upside and may be obtainable at a cheaper price at the deadline than at any previous time this season. I loved Alfred Morris as a value draft pick in August. He started slow and is coming on with 95, 93, 121 and 139 yards in his last four games. He is getting to the point where he may be too much on the radar to steal in a trade but note that Washington plays Atlanta and Dallas in Weeks 15 and 16 and Morris should rack up yards and put the rock in the end zone. The third RB to target is Chris Johnson. He is clearly one of the most frustrating players in fantasy football as he has the consistency of chocolate pudding, but he had 150 yards rushing, 43 yards receiving and 2 TDs in Week 9, is on a Tennessee team that is playing close to .500 football, and plays at Jacksonville in Week 16. If you know you are going to make the playoffs and can get CJ cheap, he would make a super bet to be your RB2 or flex in Week 16.
At WR, Dez Bryant is no one's sleeper but he is on a bye week and banged up. This would be the time to snag him in a trade, especially if his current team's owner is in a must-win situation this week. That owner may make the move if you can trade him a player that can help win this week while Dez is on a bye. We like Victor Cruz. He has a soft schedule in all but Week 15 when he plays Seattle in a crucial playoff week. Use the Seattle match-up as a selling point to get a deal done at the deadline. Lastly, Alshon Jeffery has been absolutely dynamic for the Bears and has five of six favorable strength of schedule match-ups. While he has been strong, you might be able to convince his GM that the Cutler injury will negatively affect his performance, he only has three touchdowns and that Brandon Marshall and TE Martellus Bennett will take away targets in the red zone, and get him onto your roster. The Bears offense is clicking regardless at who is at QB and with the softer schedule, they may continue to be a top fantasy producing offense for the owners of Jeffery, Bennett, Marshall and Forte.
The Patriots offense was off last week so not much has changed from our optimism for Brady, Ridley, and Gronk generated by the offensive explosion vs. the Steelers in Week 9. Brady and company take center stage on Monday Night Football this week against a Panthers team that is playing very well and is tops in many defensive categories. This will be a big test for the Patriots and TB shows up for big tests. Start Brady and Gronk, and be cautiously optimistic about Ridley, Dobson, and Amendola, sitting them only if you have a clear, better RB2 or WR3 option