Fantasy Football is fun when hitting on all cylinders and in Week 4, this column's advice was on fire. The players we touted last week all performed. Victor Cruz was the lone bright spot in an otherwise quickly darkening Giants season. Depending on your league's scoring system, Cruz is a top 1-3 WR through 4 weeks. Mike Williams scored another red zone TD for Tampa. Nate Washington -- our hot pick-up -- scored and topped 100 yards for the second consecutive week. Torrey Smith had 166 yards and a TD. That's not all! The Dez Bryant machine kept rolling, as did the Indy offense and Knowshon Moreno. I am hopeful many of you went with some of last week's advice.
FFChamps.com Commandment #4, Though Shall Draft Players from the Next Great Offense, continues to ring true. Denver's offense is on a record breaking pace, the Trent Richardson Colts and Andrew Luck are going to get better each week and the Saints are scoring at will. The Patriots offense is starting to get some synergy and Brady will not under-perform for much longer. The Lions offense with Reggie Bush is explosive and we still like the Packers, Eagles and Cowboys. When you are exploring trades, go get the players from the great offenses. While on the topic of trading, remember to only trade to improve your starting lineup or to handcuff a Stud player on your roster. The No. 1 mistake in the many 1-on-1 trade advice questions we receive at FFChamps is the trade that clearly does not improve the starting lineup of one or both teams. Before making any trade, either become an FFChamps member and ask us, or at least ask yourself, "will this make my team better the rest of the season?" That logic sounds so simple yet is consistently violated in the trades we see being made, often because an owner simply likes to trade. If you are in your fantasy league strictly to have fun -- and trading is definitely fun -- then trade for the sake of it. But if you want to win your league, then trade strategically and better than the other teams.
The Chargers continue to score and Philip Rivers, a perennial top 5 fantasy football QB who fell into obscurity the past two seasons, is looking like the Rivers of 2008-2010. In Week 4, he threw for 401 yards and 3 TDs and has rejuvenated Antonio Gates in the process. The Chargers play Oakland, Jacksonville and the bottom of the NFL pass defense Redskins three of the next four weeks. If Rivers is your back-up, this may be the time to get a strong starting RB or WR for him or for your No. 1 QB (not named Manning, Brees or Rogers). Looking way ahead, Rivers' match-up vs. Oakland in fantasy football Super Bowl week 16 is looking mighty attractive.
Another running back I have a hunch is going to get better and better as the season goes on is Lamar Miller. It's not ideal that Daniel Thomas is stealing carries from Miller and that they are closer to a tandem than they were supposed to be, but the Dolphins will continue to run the ball and Miller has big play potential each time they do. Thomas is available on many waiver wires, making for a stellar handcuff in case of an injury.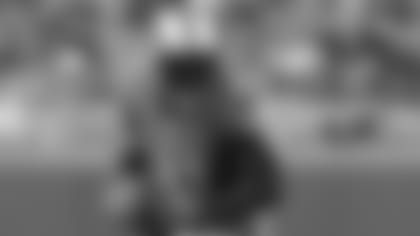 I have Reggie Bush in only one of my leagues, and I am 3-1. Bush, if he can stay healthy, has changed the Lions offense single handedly, and improves the play and fantasy stats of Matthew Stafford and Calvin Johnson. Bush is a PPR machine, and has a knack for the end zone and the breakaway touchdown. Joique Bell is a must handcuff here in case the injury prone Bush goes down but until he does, this guy is now Stud material right along with Arian Foster, Marshawn Lynch, and of course, Adrian Peterson, who simply cements his No. 1 pick status each time he steps on the field.
A question we keep being asked is whether it's time to give up on Maurice Jones-Drew? The Jaguars are awful with a tough strength of schedule against running defenses. I am one of those who made the MJD mistake and it is definitely a major wrench in my fantasy football championship gears in the one league where I took MJD. We would not waive him yet but he needs to go to your bench if you have any viable alternative until he shows some level of acceptable performance. If you can replace MJD with a RB along the lines of Lamar Miller, Giovani Bernard, or Darren Sproles, it is time to do so.
The Redskins are on a bye Week 5. Despite the 1-3 start, Robert Griffin III has produced quietly better fantasy football numbers than many owners realize. In the league where I own RGIII, he is a top 8 QB to date. Winning in fantasy football requires skill, luck and taking shots downfield. A common theme we write about is loading your roster with young, fast, big playmakers. The Skins have favorable FFChamps strength of schedule match-ups in six of the remaining 11 weeks, including Week 15 vs. Atlanta and Week 16 vs. the Dallas secondary that Rivers just tore apart. If you have RGIII, stick with him. If not, and you can pry him away from someone right now during his bye week in a trade, he may be a difference maker, especially if your league allows for a QB flex or starts two QBs. We also like Alfred Morris and Pierre Garcon as part of the same theory. Morris left the game in Week 4 with a rib injury and Roy Helu looked fast. If you own Morris, make sure you own Helu and make securing him your priority this week. Sometimes it is as easy as trading a handcuff for a handcuff.
On waivers this week, and with bye weeks kicking into gear, it's important to pick out the rest-of-the-season gems and the one week fill-ins. Texans TE Garrett Graham now has 3 TDs and is on pace for 10. Matt Schaub often looks the TEs way in the red zone, and Graham is available on most waiver wires now but will not be after this week. If Colts TE Coby Fleener is still on your waiver wire, he is also a must take. It is important to pay attention and pick up players that will improve your starting lineup for a week or more before the cat is out of the bag, like it now is with Nate Washington. If you need a one week QB, Brian Hoyer has thrown 5 TDs for the post-Trent Richardson/Brandon Weeden Browns, and is looking like a guy who trained with Tom Brady for a few years. With Jake Locker out for a while, Ryan Fitzpatrick can throw the deep ball and put up a big score with one play.
As we do each week, we focus on the FFChamps.com SOS or Strength of Schedule. The SOS tool is incredibly powerful for deciding who to start or sit, trade, or how your player's match-up will be in playoff Weeks 14-16. Once an FFChamps member, you can see the SOS here at http://www.ffchamps.com/p/resources.sos/. In Week 5, we like the QB and WR match ups for the Chargers, Broncos, Dolphins, Giants and Eagles. Mike Wallace, despite being very hit or miss, could be in for a good day, and we expect the Giants offense of Victor Cruz and even David Wilson, Eli Manning, and Hakeem Nicks to finally have a good outing vs. the Eagles in what could end up being a shootout.
The Patriots offense improved again in Week 4 and as we said in this column, Stevan Ridley will get more carries, more production and more TDs as the season goes forward. Thompkins scored two more times and despite dropping a couple of easy balls, appears to be a playmaker and a TD maker. The Bengals will be a tougher test this week, and then the Patriots come home in what should be a high scoring game with the Saints.