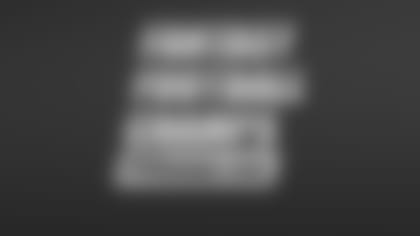 ](http://www.ffchamps.com)The landscape of fantasy football has been changing before our eyes but never has it been as prevalent as in Week 8 of the 2013 season. Wide receivers foremost, then quarterbacks, and in some formats even kickers, have supplanted running backs as the key to a fantasy football championship. FFChamps.com Commandment No. 1: Know Thy Scoring System, is still a must and critical to success, as scoring systems can be so varied and place emphasis on different positions. For example, in one of my leagues, a QB gets as many points, 7, for a TD as the wide receivers and running backs, while in another league, the QB only gets 4 points for a TD while the other offensive positions get 6. In my third league, everyone is on an equal playing field, with 3 points for a TD. In Week 8, the top RB was Andre Ellington, who was on my bench in two leagues and I am sure in very few starting lineups, followed by decent performances from Darren McFadden and Knowshon Moreno. The big draft names -- Lynch, Spiller, Foster, Peterson -- that went 1-4 in many drafts, did bubkas (slang for did squat, nothing, zero). The top WRs -- Megatron, Nelson, Bryant, and of course TE Jimmy Graham -- excelled. The fantasy football game has become wide receiver-centric. Running back committees, injuries, and the fact that football has become a passing game, has changed the value chain of players. Those who were strong drafters at wide receiver are winning in their leagues.
The great offenses are now clear. The Stud offenses, not to be mistaken with the best NFL football teams, are the Broncos, Saints, Cowboys, Lions, Packers and right behind these leaders are the Bengals, Panthers, and 49ers. All of the five leaders' QBs and wide receivers are pouring on the points. Sleepers, many still free agents, are benefiting. Names like Marvin Jones, Kenny Stills and Terence Williams are putting up insane numbers and QBs Andy Dalton and Cam Newton are playing at an elite level. If you have any of the Studs or players from these offenses, ride them hard all the way, and if you can trade for or be lucky enough to pick one up off waivers, just do it.
A question we are getting often through our Patriots.com and FootballNation.com Tuesday and Thursday live and on demand call-in programs is, "What other offenses could make their way onto the above list in the second half of the season?" This is important as the marquee players from these offenses are more easily acquired by trade. The answer is not too many. The offenses that we believe have a chance to excel are the Patriots, the team from Washington D.C., and the Chargers. We would bet on the Patriots because Tom Brady has to get better and the offense is getting healthier and more experienced while the defense is badly banged up, which means higher scoring games. RGIII is starting to regain his form, and has the best strength of schedule on our board in seven of the next eight weeks. The Chargers, coming off a bye, are quietly putting up good numbers, and Phillip Rivers can and will throw the ball downfield, a lot. Keenan Allen has been promising. Antonio Gates and Rivers is the most prolific WR/TE combination ever and still looking strong. Running back Ryan Matthews is more of a pass catching, dump it off playmaker and Vincent Brown can make big plays. The Chargers have a good schedule as well. The Colts very well may be a Super Bowl contender in the AFC and we love Andrew Luck but as noted in previous weeks, Reggie Wayne is out for the year and they have a brutally tough schedule against some of the top pass defenses, which lowers the expectations, especially in Playoff Weeks 14-16.
!At FFChamps, we have a weekly tool called Target Analysis, where we examine the number of targets a WR gets on a weekly basis. Targets equal yards and touchdowns which equals big weeks in fantasy football. In Week 8, Tampa's Vincent Jackson was again among the top WRs, with double digit targets for the third week in a row. Of course, Calvin Johnson is always high up on this list, but readers do not need us to tell them about Megatron, who recorded the first ever non-OT 300 yard receiving game, only to be outscored by Marvin Jones, who had 4 TDs. The Falcons Harry Douglas continues to get looks, and until further notice is a worthy WR3 start in most leagues. He is really the only option for Matt in what is turning out to be a horrific season for the Falcons. The Steelers Antonio Brown is also heavily targeted. Study the Target Analysis and especially, wide receivers and tight ends that are getting heavily targeted from the best offenses and with that, check the Strength of Schedule tool. If an often targeted WR has a green coded, favorable match-up, then he is worth playing that week.
On waivers this week, there is no question that every team will be vying for Kenny Stills. He is not the primary target but Brees is looking his way deep and in the red zone and he has now put up two monster games in a row and appears to be the downfield threat that Dante Stallworth used to be. However, with the Saints offense and team cranking, I would also target Marques Colston in a trade as he will have his days too. The Cardinals say that when Mendenhall returns he will be the starter but Andre Ellington will be a major factor, if not the primary one. This guy looks explosive and could be the real deal. Based on what I am seeing, Ellington reminds me of Clinton Portis in his first two years. If you were smart enough to have Portis back then when he was a Bronco, he was a difference maker in the home stretch of fantasy football. I expect Nick Foles to get the nod again in Philly, so if you have Vick, make sure you have Foles as McCoy and Desean Jackson make for great offensive potential any given week. We rarely discuss free agent kickers but I have seen the Chiefs Ryan Succop on several waiver wires. The Chiefs are 8-0, with a strong defense and a mediocre, conservative offense, which should provide a lot of quality chances for Succop to make field goals the rest of this season. Like targets are a key for WR, FG attempts are a key for kickers. If you are in a scoring format that rewards long field goals with bonus points, also take a look at the Dolphins Caleb Sturgis, who is accurate with a huge leg.
The Patriots offense is still hit or miss and as mentioned above, one that we still believe could emerge. If you are a Kenbrell Thompkins owner, it is very frustrating to see him go from four early touchdowns and the most targeted Patriots WR to a third down WR at best coming off the bench. He is capable of a big play and TD each week but until he re-emerges in the offense, he needs to be on your bench. Shane Vereen is due to come back after the bye week, and we expect him to play a major role in the already three headed running back committee of Ridley, Blount and Bolden. Until the RB situation becomes clearer in New England, it is tough to start any of these guys although from a fantasy football perspective, the broken record in me still sees Ridley emerging and scoring a lot in the second half. He did not play much in Week 8 and despite that, put up solid fantasy numbers.