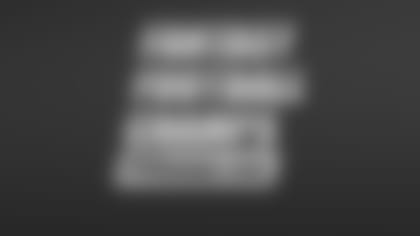 ](http://www.ffchamps.com)Week 9 reminded me of the age-old kids' fairy tale, "The Boy Who Cried Wolf," where the ability to determine which players' resurgence or emergence was real. Unfortunately, as I sat in the stands at Gillette Stadium watching the Patriots offense dismantle the Steelers D in a way that has never happened before, I also saw one of my fantasy football teams get pummeled by the only winless team in our league, a team that had been destroyed week in week out by the triumvirate of Brady, Amendola, and Gronk. I drew the unlucky match-up in Week 9. Oh well, I always root for the Patriots first, fantasy team second. Tom Brady finally looked like the Tom Brady, the fantasy Stud that we have come to rely on for so many years. Nick Foles and Case Keenum of the Eagles and Texans respectively, also dazzled, with Foles tying the NFL record of 7 TDs in a game and Keenum rejuvenating the career of Andre Johnson. At RB, Chris Johnson looked like the CJ of old with 150 yards and 2 TDs, and out of nowhere, Rams RB Zac Stacy has put up double digit fantasy points three weeks in a row. At WR, Riley Cooper has scored 27, 11, and 41 fantasy points in three of the last four weeks, and is clearly Nick Foles' favorite target. And Andre Johnson, mentioned earlier, finally had a monster week.
At FFChamps.com, our members are pummeling us with 1-on-1 advice questions -- a privilege of being a member -- and tweeting, emailing and calling in to our Patriots.com and FootballNation.com live/on demand radio program, "The Fantasy Football Champs." In today's column, we will answer who is real and who cried wolf, as well as some other pressing questions we are receiving.
Q: Is the real Tom Brady here to stay?
A: Yes, we believe that Brady is a Stud QB and will continue to be a must start. The Patriots play four games on the road and face very tough defenses in Carolina, Houston and Cleveland but Brady has several factors pointing to him being a top fantasy QB the rest of the way. Gronk and Amendola are back and so long as they are on the field, they will be tough to stop, especially Gronk who looks un-defendable. Rookie WR Aaron Dobson is quickly gaining Brady's confidence and appears to be the guy who can stretch the field that Brady has so missed since the departure of Randy Moss. The Patriots young defense is also decimated by season-ending injuries to marquee players, which should lead to faster, higher scoring games or even shootouts. It is important to temper the expectations, as we do not believe Brady will put up Week 9 type numbers every week; his young offense is susceptible to an off day. Also, as I've been saying over and over, Stevan Ridley will score touchdowns, which he did twice vs. the Steelers.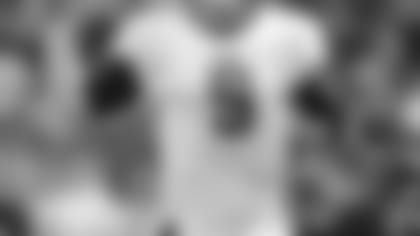 Q: Are Nick Foles and Case Keenum the boys who cried wolf or the real deal?
A: In the four games that Foles has started he has had a poor fantasy week (6 points), a mediocre week (17 points), a very good week (38 points), and an off the charts Week 9 (63 points). Keenum has done the same, with two games started: one mediocre (18 points) and one sensational (43 points). Both the Eagles and the Texans have a two of the better FFChamps.com Strength of Schedule ratings, with the Texans getting the Jaguars two times. Keenum looks like a strong NFL starter, while Foles (still on some waiver wires) has looked good in the past but then faltered. If Vick is your No. 1 QB, then you should have already handcuffed Foles and he is likely your new starter. At this point, we would not play either over an established Stud QB or even a borderline Stud like RGIII. However, if you had Aaron Rodgers and need a replacement, we would roll with these guys over middle of the road fantasy football QBs and we would seriously consider weighing your starting QBs match-up the weeks the Texans play the Jaguars and playing Keenum against the Jaguars both times. Keep a close eye on both of them and we will provide follow-up thoughts next week.
The next question is one that we get from non-members, as members have these answers through our proprietary rest of the way rankings.
Q: Who are your top tier players at each position the rest of the season?
A: If we tell you that, we would have to ... oh never mind. For our Patriots.com readers, here you go. At FFChamps, we use a tiering system for fantasy football drafting, who to start, and who we believe will perform best over the course of the remaining season, aka, the Rest of the Way Rankings. At QB, we have two in tier 1, Manning and Brees; at RB, we have two again, Jamal Charles and Adrian Peterson; at WR, we have three, Megatron, Dez Bryant, and AC Green, and at TE, we have just Jimmy Graham but Gronk is the top of tier 2 on his way to tier 1, we just need to make sure he is healthy. If you sign up for FFChamps.com, https://www.ffchamps.com/subscribe/ , you can see all the rankings top to bottom.
Q: What wide receivers do you see getting targeted 10 times a game each week and of those, which do you like the best?
A: The big guns are always targeted often, usually receiving 10+ looks a game. Dez Bryant, Megatron, Cruz, Andrew Johnson, and Brandon Marshall top that list and all are Studs who you will always play if they are healthy. There are some sleeper WRs who are seeing double digit targets almost every week. These include the Chargers top target Keenan Allen, the Steelers wide outs Antonio Brown and Emmanuel Sanders, Jacksonville's Cecil Shorts, the Browns Josh Gordon, Tampa's Vincent Jackson, and the Bills Stevie Johnson. The better the QB and offense, the better percentage of conversion. In the same thinking that you need to play the lottery to win, you need to be thrown the rock to score touchdowns and make big plays. These guys get the ball thrown to them game in, game out.
Q: What is FFChamps biggest concern going into Week 10?
A: The loss of Aaron Rodgers for several weeks has created a deep concern for the Green Bay Packers offensive players. The Pack was already without WR Randall Cobb, TE Jermichael Finely and WR James Jones, who played Week 9 but has been hampered by a leg injury. This led to a transformation in Green Bay, where the Packers running game has started to take center stage, with rookie Eddie Lacy headed towards fantasy football elite status and even the on again off again waiver wire running back James Stark providing a spark. With Seneca Wallace, Matt Flynn or someone along those lines at the helm, and an injured Cobb and Finley, defenses will be able to focus on stopping the running game. We are concerned about Jordy Nelson, James Jones and Eddie Lacy despite their relatively favorable strength of schedule. If you have these players in your line-up, you will need to pay close attention to the defensive opponent and how they perform. We would still start Nelson and Lacy for the moment, but would consider alternatives for Jones.
Q: Who are your top 3 waiver wire pick-ups this week?
A: Waiver picks should be based first on needs. Do you have a kicker or a defense on a bye week, or do you have a starting position that is in trouble? As mentioned above, if Foles or Keenum are available, they are worth a claim and if either of the Bears QBs has been left on waivers, definitely take a shot. At RB, we assume Zac Stacy is now on someone's roster but if he slipped through the cracks, we hope you are the lucky one with the first waiver claim or money to bid on him in waiver bidding leagues. Also, check if Shane Vereen is still on waivers due to his time missed on injured reserve. Vereen will be a factor for Tom Brady as soon as he returns, which we believe will be after the bye, in Week 11. Similar to Vereen is Giants RB Andre Brown, who is scheduled to return and likely be the starting RB or at least the goal line back for Tom Coughlin. At WR, Riley Cooper is worth a trial period shot on your roster but he will be a hotter pick-up than he probably should be this week. The Chargers Eddie Royal continues to score touchdowns, with seven on the season. He is a lifer on the waiver wire and still may be available. Rivers often throws for 400 yards a game and Royal seems to be benefiting, at least in the red zone.
The Patriots offense hit its stride last week and the most notable fantasy football performance was Stevan Ridley, who despite another fumble got the ball many more times than Blount or Boldin. Ridley is the Patriots best rusher, and best goal line back and he will get stronger and stronger, with the caveat that Vereen will steal some time when he returns. As we have been saying all year, the Patriots offense will be a top five offense in the second half of the season, and they went into the bye week with validation.