According to Patriots Head Coach Bill Belichick not only must the team work hard to get past its current injury situation, but also to work past a drop off in fundamentals that can affect teams as the season wears on.
"I think this is the point in the season, maybe that third, fourth, fifth week of the season, where if the players aren't careful and if the team is not careful, that your fundamentals can start to back slide a little bit from where they were at the end of training camp and the first couple of weeks of the season," Patriots Head Coach Bill Belichick said. "So you have to try to keep a balance and…now is the time where we really have to stay on top of that."
According to linebacker Tedy Bruschi, as a defense one fundamental aspect that needs to improve from last week's loss is tackling.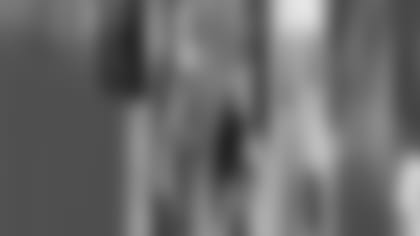 ]()
            "The one thing defensive players have to do is tackle well," Bruschi said. "We missed a few tackles last week in Washington and they were able to break big plays on them. So fundamentally speaking in terms of defense, number one is tackling."  

"It's important versus any team because every team has players if you don't tackle him the first time he is going to get five or ten extra yards, maybe three or four, maybe five to ten. So tackling is the number one skill in defensive football that you have to be good at. Tackling is either you bring the guy down or you don't."
Titans defensive tackle Robaire Smith doesn't believe Tennessee can overlook the Patriots backup players, guys who have been forced into playing time due to the team's many injury problems.
"Injuries always get backup players hyped up because it is their chance to prove themselves and showcase their talents. It's like a young and upcoming boxer fighting Mike Tyson. He knows he has a chance to get into the ring and knock Mike out. This is what their backup players are going to try and do against us this week. We are going to have to play smart football and not overlook their backup players because if we do, then we will be out for the count."
Titans Head Coach Jeff Fisher said that while he has seen some signs of Tom Brady being effected by his elbow injury, he also sees the same skills that have made the Patriots signal caller a solid player.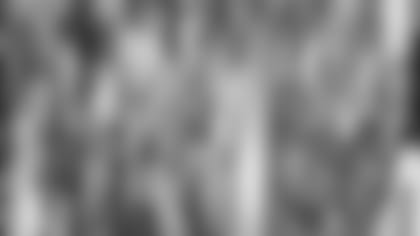 ]()
            "I know he's struggled a little bit with the elbow. I think that was evident, I think you could see some of that maybe a little bit against the Jets. But last week he came back and made real good decisions. The first drive was near perfect. He's throwing the ball away when he needs to. He's for the most part taking check downs. He would probably like to have the last play over again, but based on…you can see what he saw on the cross route, the tight end, he's got a chance to make a play. You can credit the defender with a making a good play, but I see him making good plays. The second play of the game, he's cutting a defensive player on a reverse. So he appears to be the same type of quarterback as he was in the Super Bowl year." …  

While guard Russ Hochstein and tackle Tom Ashworth were happy to get their first NFL starts last week against the Redskins, both players know that they need to improve their performances as the weeks move forward.
"It was the first full game that I have played in a long time and it's just getting back into it all again and it was a good learning experience and just hope to build off of it," Ashworth said. "I think the more an offensive line plays together and learns each other's habits the better you become. I think football is a team sport so you have to be able to work as a unit so the more these guys play together the better it should get."
Hochstein admitted that it has been strange not seeing guys like center Damien Woody and Mike Compton on the field.
"You practice every day next to the guys and you get reps next to the guys, so it's nothing out of the ordinary," Hochstein said of working his way in with the offensive line unit in Washington. "It's just weird not seeing Mike Compton out there and Woody wasn't out there last week. So I am just trying to do my part until they get back. Of course Compton won't be back this year, but I am just trying to help out and do my part and play my role."
Stephen Neal, one of four Patriots plays currently residing on the physically unable to perform list (PUP), is making good strides in his rehab from shoulder surgery. According to the PUP rules Neal, and the others on the list including Tully Banta-Cain, Chas Gessner and Kenyatta Jones, will all be eligible to start practicing with the Patriots following the team's Week 6 game against the Giants. The team then has 21 days from the start of a player practicing to decide to activate him or not.
"It's going pretty good," Neal said of his rehab. "I am out there doing a lot of stuff on the field, running around and trying to get my legs in shape and doing everything they are asking of me and just trying to make as quick a comeback as I can."
But Neal also knows that he has a ways to go and that in the end it will be a coach's decision as to when he is ready to come back and potentially help a Patriots offensive line that has seen injuries to Compton, Woody and Adrian Klemm this season.
"I'm still working on my strength a little bit and would like to get some more, but you always are pushing to get stronger," Neal said.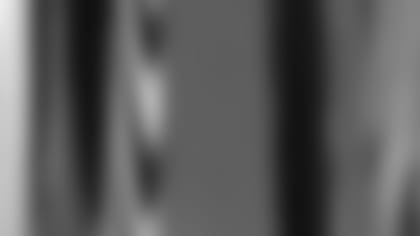 ]()
            "My approach is that I am just going to get as much treatment as I can and they are going to tell me if my body is ready or not. Ultimately it comes down to how they feel about it and I am just trying to do everything I can.