According to Cleveland Head Coach Butch Davis it won't be clear who will take the snaps as the Browns starting quarterback until just before game time on Sunday. Kelly Holcomb was the Cleveland starter heading into the season, but has suffered through a fractured fibula before returning to action last week. In his absence, former Browns starter Tim Couch played relatively well, but apparently not well enough to win his old job back.
"We won't know until probably game time," Davis said when questioned about his quarterback situation yesterday.
Through seven games this season Couch has completed 72-of-111 passes for 717 yards, four touchdowns and four interceptions. Holcomb has completed 73-of-123 passes for 641 yards, five touchdowns and five interceptions.
Davis admitted that it can be a double-edged sword having two quarterbacks who are capable of starting, but at the same time not have a clear cut starter.
"It's reassuring from the standpoint that your team truly believes in both of these guys," Davis said. "They both have won games. You clearly would like to have one guy be the established guy and then the team knows week in, week out that this is the guy so that you can tailor-make game plans for this guy and his capabilities, the things that he does well. And you can continue to grow in your offense and the consistency. When you are constantly changing your offensive line and quarterback then all of a sudden you are changing the play. There is little carry over from week to week from successful plays in the previous week because maybe this guy can do this and this guy can't do this. It's obvious that, I don't think anybody in the league has ever had two guys that were clones of each other that were just spitting images that didn't make any difference."
Current Patriots safety, and former Brown Chris Akins believes New England can prepare the same way for both players. He believes that the two are essentially the same type of quarterbacks.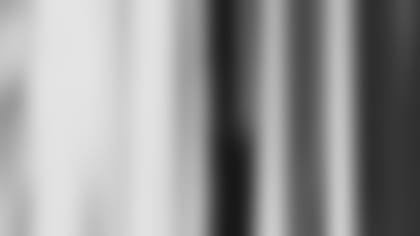 ]()
            "In my opinion I think both guys handle the team well," Akins said. "Like I said, to me now the way I look at it from the outside perspective is that whoever had the best game the previous week will be the quarterback the following week."  

The real issue that the New England defenders, especially the secondary, will face is dealing with an impressive, deep set of Cleveland receivers. The Browns have seven different players with more than 10 receptions this season, led by Kevin Johnson's 35 catches for 348 yards.
"As far as the quarterback goes those guys are two of a kind," Akins said. "I think it will be easy to prepare for both those guys at the same time. It's their skill position guys that's going to be more of a challenge. They have five good receivers, the fifth one is Jamel White. He's just as fast of the receiver and he gets the opportunity to catch a lot of balls out of the backfield. So we have to try to contain those guys too."
Davis had good things to say about the Patriots in his Wednesday conference call. The coach, whose team lost 9-6 to the 5-1 Indianapolis Colts in Week One, said the 5-2 Patriots may be the best team the Browns have faced this season.
"They may be the best team that we have played as a total," Davis said. "They've got dynamic weapons in all three phases. Special teams they are extraordinarily sound. They are very, very well coached. They've got dynamic returners, so that presents some special teams issues that you don't face every single week. Some weeks guys are solid and they are good, but they don't have difference makers. They don't have a Troy Brown that can consistently rip off big runs or give you good field position. Defensively, they have an array of talented players, guys that are Pro Bowl guys. Richard Seymour is clearly playing at an extraordinarily high level. He is one of the league's up-and-coming, superstars in the defensive line. A wealth of linebackers. Good guys in the secondary. Offensively, they've got guys who can certainly…I'm impressed with the way that [Tom] Brady throws the ball. I think that our first exposure to him was two years ago, and at that time they were in the midst of a Super Bowl run, there wasn't a lot of track record. That was my first exposure. But watching him over the last few years, he is such an accurate thrower. He has excellent velocity. Moves around the pocket well. He has very, very good poise and presence in the pocket. I think they are a very complete team."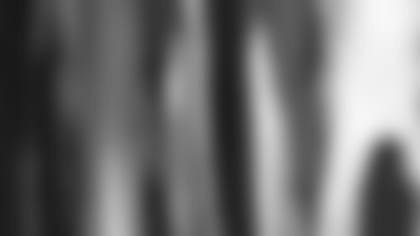 ]()
            Patriots veteran defensive lineman **Bobby Hamilton** says his isn't surprised at how the young players have stepped up to contribute for the team. In fact, the nine-year veteran even draws some inspiration from the youngsters.  

"I can't take anything away from the coaches and the organization did a great job in bringing in guys who want to play, who want to know the game and who want to go out there and play," Hamilton said. "Sometimes when you are not in the game you are hyped and want to be in the game. That's what these guys do. They want to be out there. And as the games go on they are still learning too. So hey I am proud to be a part of a team with these guys because they are motivating me because I know that everybody says when you get to a certain age you are getting old. But I don't look at it like that. I am still having fun and I am just glad to play with these guys and whatever I can do to help them out and what they can do to help me out is just go out there and play. And I am going to have fun with them."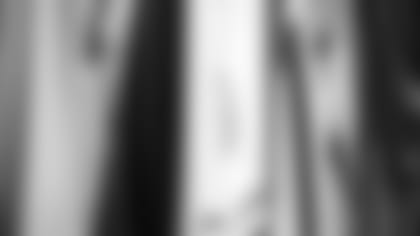 ]()
            Duxbury High School's **Don Dellorco** has been named New England Patriots High School Coach of the Week in recognition of his team's undefeated, 5-0-1, start this season. Dellorco has been Duxbury's coach for the past 21 years, with a career record of 139-71-8. The New England Patriots Charitable Foundation will donate $1,000 to the Duxbury High School Football Program in Dellorco's name in recognition of his selection as Coach of the Week. … Make no mistake, the Patriots players themselves were aware of the heartache that settled into the region following last week's Red Sox loss to the Yankees. They also know that at least in some small way, last Sunday's New England win in Miami may have helped ease some of the emotional stress that fans were feeling. "I was watching the game. I am sure a lot of guys were," guard **Damien Woody** said. "It was exciting. I was cheering for the Red Sox and unfortunately things didn't work out, but like I told somebody Sunday after the game hopefully that win eases the pain a little bit in New England and hopefully we can keep it going." Tight end **Christian Fauria** said the team was just doing its part for the region. "You know it's whatever we can do to help," Fauria said with a smile. "We are just out here working every day trying to help out the community of Boston." … As the number in the win column has grown in recent weeks, so too has the confidence in the Patriots locker room. Where there once may have been a bit of doubt in the new faces lining up next to the veteran players there is now nothing but complete confidence. "Earlier in the year I think there were some question marks in terms of you didn't know because they were new," **Tedy Bruschi** said of some of the young players filling in. "They were young. They had just been signed. But now I think we are getting into midseason mode where we feel comfortable with each other. No matter what obstacles have been put before us I still expect to go out there every Sunday and win no matter who is out there. We've conveyed that to the younger guys that have stepped up and have come in and contributed with us that it doesn't matter. It doesn't matter who is in there we still expect to win." Woody believes that increased confidence has strengthened the team that has played so well in recent weeks. "I always believed in everybody," Woody said. "I believe in everybody in this locker room. I think things have played out better than some people expected, but you never know what could happen throughout a season. Nobody expected us to win a Super Bowl in 2001, but we just played out the cause, we just played good football and that is what we are doing right now, just playing good football." … There was no additional news in the **Kenyatta Jones** situation on Thursday. Jones, who has not been at Gillette Stadium over the past two days, remains on the PUP list and according to Patriots Head Coach Bill Belichick his status with the team remains unchanged. "I don't think I am going to add anything on [the Jones situation] until the situation really gets resolved," Belichick said in his daily press conference. "I am going to withhold making any comment on it. His status on this team has not changed in terms of his PUP status or his practice status or anything else. That is all the same as what it was." … **Ty Law** was walking around in the Patriots locker room on Thursday without the cast and crutches that he wore on Wednesday. Law said his status for Sunday's game against the Browns will be similar to the situation last weekend where he worked out before the game in Miami but then did not play as a day of game inactive. It appears he will continue to be a day-to-day and week-to-week decision