With reduced numbers at wide receiver during the Patriots Tuesday OTA practice, the top tight end duo of Hunter Henry and Mike Gesicki were once again the straw stirring the drink for the offense during an admittedly lighter session, catching the majority of the passes and signalling what could be a dangerous new combination this fall.
The early returns from 2023's two OTA practices are pointing toward the re-emergence of the 12 personnel grouping and all the advantages that can come with it. The last five seasons have seen 16 percent or less of the snaps played out of two-tight-end sets, maxing out last season at 15.9 percent, with a bottom out in 2020 at five percent. Those numbers seem certain to grow this season.
In 2012, O'Brien laid out what he looks for in his two tight ends and the parameters are once again quite close to what the Patriots have in their tight end room this season.
"We have what we call a 'Y' tight end and an 'F' tight end," said O'Brien via The Providence Journal in 2012. For the 'Y,' we're looking for someone 6-foot-5 or above, 255, 260 pounds, who can run and - number one - be a big-time blocker. He's got to be an adequate receiver, but he doesn't have to be phenomenal. The 'F' should be 6-3 or above, 235,240, and an excellent pass receiver. He should be a decent blocker, but we wouldn't run directly behind him."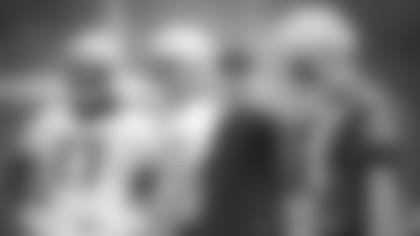 While Henry and Gesicki are not Gronk and Hernandez, they offer plenty of experience and when used in conjunction, have the chance to make each other even more productive. The duo has often seemed joined at the hip during the two open practices.
"It's cool to be in the huddle with [Hunter], and talk through some things when we're out there, how we see coverage," said Gesicki following Tuesday's session. "It's all been good. He's been great to deal with, and awesome as a leader in the tight end room."
A rejuvenated Mac Jones has taken notice as well, knowing two big tight ends that can make plays in the passing game can be a quarterback's best friend, especially in the red zone, a spot where the Patriots need to climb out of the 32nd ranking during the 2022 season.
"Throughout the years in the league so far, this is my third year, but watching [Gesicki] go against some guys as an opponent is really cool to see," said Jones, welcoming the former Dolphin now to the Patriots sideline. "He would make some plays one-on-one, and down the field, and all that stuff. You can definitely see that translate to here.... I think the biggest thing is molding [it all] together. Those two are going to work as a pair. It might be different guys at times, but Mike definitely has playmaking ability. He's a smart football player, and I'm just excited to work with him."
The game has evolved since 2012, when the Patriots used Chip Kelly's philosophy to push the pace to a new level, but O'Brien has stayed at the forefront, orchestrating offenses in college that utilized all the latest offensive flair, from extensive use of motion to RPOs, all of which should be on the table to give the 2023 attack their own unique flavor.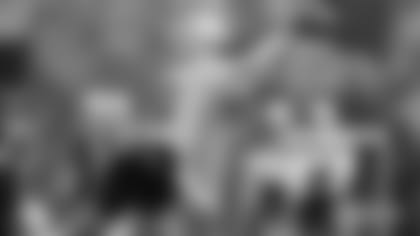 "That's the beauty of this offense, and what Coach O'Brien has been so successful doing, is understanding everybody's strengths and weaknesses, and what guys do better," Gesicki continued. "It's been really good. It's been a good offseason. There's a lot of ball left before we head out for the summer and then it gets real once we come back."
With minicamp looming next week, the Patriots are just getting the basics down before everyone skips town until training camp, where Henry and Gesicki figure to be at the forefront daily, especially with an annual early focus on the red zone.
"I'm happy to be here," Gesicki said. "This organization has a ton of rich tradition and history. I've gone against this organization plenty of times in my past. I'm happy to be on this side now."
DISCLAIMER: The views and thoughts expressed in this article are those of the writer and don't necessarily reflect those of the organization. Read Full Disclaimer