The Patriots are back on the field this week for two more open practices and will then have three scheduled days of minicamp next week as we get our final look at the team before training camp opens at the end of July.
Fans and pundits alike are wondering how it will all come together, and these short glimpses of non-padded practices can be tantalizing appetizers. So far it seems the team is on the right track based on the limited information we can process from last week's open session.
With DeAndre Hopkins still available and plenty of chatter about the possibility of him landing in New England, this could be an exciting couple of weeks before every one breaks for vacation. At the very least we'll get four or five more practices to check out, and, with a currently open roster spot, there's likely to be another player added whether it's Hopkins or someone closer to undrafted URI receiver Ed Lee who signed on Monday.
Here are your questions as we prepare to enjoy a bunch of practice access over the next week.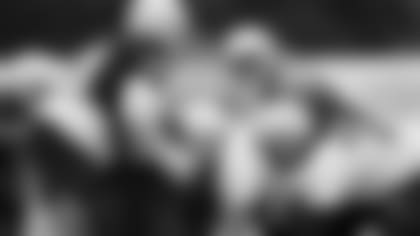 Is it really that far fetched to say Mac Jones will have a bounce-back year? I can certainly see him getting 25-30 passing touchdowns, 3800-4100 yards and about 65-67% completion percentage. While it hasn't always been pretty, Mac has made plenty of great plays. He has also made plenty of deeper level throws, (in fact his deep throw percentage increased a lot last year). With the skill players we have plus BOB, I have higher hopes than most Pats fans. Looking forward to your response. - Anthony Pedota
Of course not! And I'd say after witnessing just one OTA practice, there are plenty of reasons for optimism that not only Mac, but the entire Patriots offense will be more effective this season. From Bill O'Brien's first press availability it felt like his presence has had a calming effect on both the players and the outside perspective of the team. One non-padded practice in June doesn't mean much, but how smoothly things ran was a high contrast to the fits and starts and frustrations we saw adding up in August last year. But let's also remember the OTAs of spring 2022 didn't give a lot of indication of the kind of offense that was in store for 2022. There were some deep shots to Agholor and Nixon that caught headlines of optimism but ultimately that offense often put up only those couple deep shots and not much else in many important games last season.
I think most reasonable people give most of those returning on offense a pass from last year. With O'Brien and Adrian Klemm in the mix, the reinforced coaching staff should make a significant difference at the team's biggest trouble spots from last season – reliable protection and having everyone consistently on the same page.
At this point it seems like Mac is taking 2022 as a learning experience and is on track to take some strides forward in his career this fall. How big those strides are could determine the ceiling for the 2023 Pats.
I hear lots of talk about Mac Jones regressing last year but it appeared from watching the games that the O-Line was the cause of the problems on offense last year. Looked like Jones was flushed from the pocket way too often. Also last year lots of blame heaped on Patricia and Judge for their play calling. The play calls reflected the lack of proper pass blocking. Lots of screens, trick plays and runs. Not much else you can do if your O-line doesn't give you enough time to throw down field. Do you think the O-line will be able to get the job done this year? - Sanjay Jariwala
I think it's hard to unpack all the issues on offense last year and point to one specific thing that was the sole root cause. The offense just wasn't coordinated last year, plays never really felt sequenced and the offense never established an identity outside of usually falling apart when the games got tough. For what it's worth PFF had the Patriots offensive line as 11th-best in the league last season. Football Outsiders had them 19th, while they were 25th in adjusted sack rate. Hard to pull much that's definitive from these numbers, and overall it just reflects an offense that generally was in the bottom half of the league, as the rest of their season stats do.
My feeling is that the line likely starts out Brown-Strange-Andrews-Onwenu-Reiff, but I am very interested to see Calvin Anderson and Sidy Sow and how they might affect the competition at left and right tackle respectively. They've reinforced their line depth otherwise, and with the addition of Adrian Klemm, I'm hoping they can start to re-establish some long-term continuity. With a first-rounder spent on Strange last year, then three draft picks along with Anderson, this could be the start of a new core. ­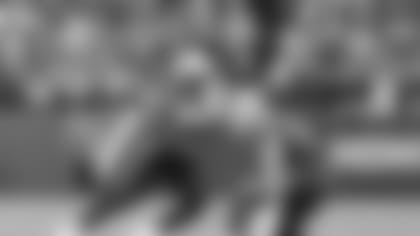 With his developmental progression do you believe RB Rhamondre Stevenson will have over 1000 rushing yards and over 600 receiving yards in 2023? - Bruce Latham
Quick check on his stats last year for comparison… he had 1,040 rushing yards and 421 receiving yards that came on 69 catches out of 88 targets. So, you're asking if he can basically take some further strides receiving while maintaining what he did on the ground. I'm going to say no but for good reasons, as the results I could see would be less receiving yards but more rushing yards. Let's remember why he was forced to put up 1,461 yards from scrimmage… Ty Montgomery played one game and Damien Harris was limited to 11. With just two rookies behind him, Stevenson became the main man both as a runner and as a pass-catching back. He shouldn't have to do that this year with Strong and Harris having a year of experience under their belts, while Montgomery was back at OTAs healthy and once again looks like he'll be heavily involved in the passing game. If that trio can help the team manage Stevenson's snaps, I'd like to believe he'll be even more effective at what he does best, breaking tackles and picking up yards-after-contact. Put me down for 1,200 rushing yards, but only 150-200 receiving yards that come on early-down screens and not third down option routes. Leave those to Montgomery.
Do you think that our New England Patriots are in any kind of position to make a play for five-star free agent wide receiver DeAndre Hopkins or I'm I just wishing my life away on something I know in my heart is probably dead in the water? - Mark Saez
I'm not ruling it out and I'm a big fan of the player and what he'd bring to New England. I've seen the Bill Belichick take so many fliers on players he likes towards the end of their careers and his respect for D-Hop is well chronicled. Doesn't seem like money would be an issue, per PatsCap they're sitting with $13 million right now, and there's plenty of wiggle room going into next year. So really I think it's more of a philosophical discussion. What if Tyquan Thornton has star potential? Is it better to max his snaps and learning curve now so Mac can play at least three more seasons together? Or is a year with Hopkins better even if it pushes Thornton down the depth chart and maybe takes some opportunities from him?
At this point there's always a feeling for me of just wanting to see how the guys on the roster come together without upsetting the applecart to take a swing on someone like Hopkins. That said, I still think he has a lot to offer for a couple seasons but the biggest question is whether he's still that elite talent that truly would elevate this offense to another level. His arrival would certainly add a new level of buzz to training camp, especially for those fans who have been looking for an elite weapon for a long time. Not sure if he's still that guy, but I'd be happy to kick his tires and figure it out. Just don't want it to come at the expense of what I feel is the real thing holding this team back… drafting and developing elite talent on rookie contracts.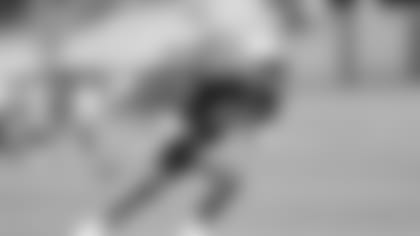 Gonzalez and a few other Pats rookies who skipped OTAs were all lauded as hard workers, and so why aren't they at their first training? - Stan C.
They're around. Gonzalez just wasn't at the first OTA open to the media but based on the pics from Patriots.com he's been around this spring. Every other rookie other than Ameer Speed was spotted last week so I think we should be pretty happy with the health and turnout from the class. We'll get a full-picture view when mandatory minicamp opens next week.
Hi Mike. Have you been able to see the kickers yet? Is Chad Ryland's leg strong? - @JoelShapiro20
It was a limited look but both Ryland and Baringer had some nice kicks respectively. Ryland got his first mini competitive challenge at the end of practice with seven field goal attempts on the smaller uprights. He nailed the first five, would've nailed the sixth on regular uprights and then capped things off with a hooked miss. It wasn't a lot but it was encouraging, especially in contrast to Justin Rohrwasser in 2020 who never looked comfortable kicking the ball. The way it came off his foot always looked clunky to me but there appears to be no such problems for Ryland. He's sure to get some pressure-packed kicks next week in minicamp and Bill Belichick looks to get him ready for the season. All that said, I still expect Nick Folk to put up a good fight for the job and would not completely rule him out to keep it, which might send Ryland to the practice squad after initially making the roster.
Expectations for Mapu this season? - @wpgsportzfan21
If this was Evan's week this answer would probably be about 2,000 words but I still echo his excitement even if I keep this to a paragraph or two. I'd love to see him as a pure coverage linebacker in a role similar to the one Roman Phifer used to play. Back then it was a nice rotation of interior 'backers because you had do-it-all Tedy Bruschi and then could either pair him with Phifer for passing downs, or lean toward run-stopping Ted Johnson against the more physical teams. Mapu has the potential to split the difference between players like Bentley, a pure inside linebacker, and Kyle Dugger, who leans a bit more toward the safety end of the spectrum with his ability to run. Maybe Mapu is the best of both worlds, an instinctive, hard-hitting box player who can not only stick with running backs but also help deal with the bevy of mobile quarterbacks that are out there these days.
It's hard to say what I expect from him when he's still got a red jersey on. For all we know he could start on PUP and endure more of a redshirt season. But given his involvement in the first OTA my hopes are high that he'll be one of the pleasant surprises of camp as a third-round pick.
DISCLAIMER: The views and thoughts expressed in this article are those of the writer and don't necessarily reflect those of the organization. Read Full Disclaimer