To call him a mountain of a man might be an understatement. He is 6-foot-6 and played football at around 305 pounds. He was smart, thick, quick, powerful, and like a mountain, immovable. His impact for the Patriots was immediate when he arrived in 2001 as the sixth overall pick in the NFL Draft, and his selfless willingness and ability to play different positions along the front and dominate at any of them is his legacy.
Now a gold jacket should cement that legacy.
Richard Seymour speaks softly and is the big stick. He didn't need to carry one. He arrived from the University of Georgia with something to prove and stood out on the practice field in the spring and on the game field in the fall of his rookie season, all while letting his play do most of his talking.
Asked to play in a two-gap scheme that might limit gaudy statistical output, Seymour accepted that and produced in a way that gained immediate respect among his coaches, teammates and opponents. "What do the linemen you played against say about you?" Seymour asked.
"I hated him," former Jets center and Hall of Famer Kevin Mawae told NBC Sports Boston's Tom Curran last August. Mawae played for Jets from 1998-2005, which meant 10 match-ups against Seymour. "He was the one guy I hated playing against. He was a great competitor. He'd play every defensive position along the front."
That ability to play defensive end or defensive tackle in a 3-4 or 4-3 set meant he could move around to keep offenses off balance.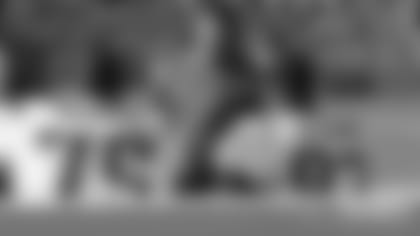 "Richard Seymour and Vince Wilfork are the two best defensive linemen I've coached," Patriots head coach Bill Belichick wrote in a letter to the Pro Football Hall of Fame selection committee. "Richard had a rare combination of size, speed, strength and athleticism. Although primarily a defensive end in our 3-4 defense, Richard also played nose tackle. In the four-man line, Richard could play defensive end or defensive tackle depending on the situation and desired matchups."
Seymour's talent and versatility were major factors in the Patriots winning their first three Super Bowl championships – XXXVI, XXXVIII and XXXIX. He has always spoken humbly, but confidently about his talents, but Belichick and Hall of Fame linebacker Andre Tippett live under no such parameters. "I do not believe we would have won three championships without him," Belichick said.
"He was a cornerstone and anchor of the defense and helped start this dynasty here in New England," Tippett added. "I strongly believe he belongs in the Pro Football Hall of Fame."
"I was gifted first and foremost," Seymour said. "I was long, tall, explosive and had a quick first step off the line of scrimmage. I could play in every defense – base, goal line, nickel, dime – and I could do at different positions."
He did it for eight years in New England playing in a two-gap system in which he would align head up against an offensive lineman while assigned to control the gap on either side of that lineman. When every player does his job in that system, a defense can cover all eight gaps with seven players. It requires tough, physical players that can take on blocks and win. In that way, Seymour's statistics are very different than a player like Warren Sapp, the disruptive Hall of Fame Buccaneers defensive tackle who played and excelled in a gap penetration system.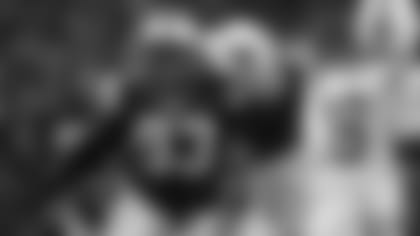 In 164 games, Seymour had 498 tackles, 57.5 sacks, four forced fumbles, eight fumble recoveries and two interceptions, but those numbers don't paint a complete picture of his dominance.
"There is a difference between stats and impact," Seymour stressed.
To be sure, impact isn't always reflected in statistics. That point could be illustrated during Seymour's first NFL playoff game – a 16-13 Snow Bowl overtime win over the Raiders on Jan. 19, 2002. Oakland faced a third-and-one at their 44-yard line with 2:24 left while clinging to a 13-10 lead. A first down would have ostensibly ended the game. The Raiders gave the ball to their short-yardage back, Zack Crockett, but Seymour exploded through the offensive lineman and blew the play up. Ty Law and Tedy Bruschi were credited with the tackle short of the first down, but Seymour made it happen despite what the stat sheet might indicate.
"We all sacrificed individual statistical success for the team and that's what it's all about," Seymour said. "You do what's best for the team if you want to play winning football. Know you responsibility and don't let your teammates down."
Seymour never did let them down, but he, not surprisingly, credits his coaches and those teammates for helping him transition into an impact player so early in his career.
"They helped me understand what I needed to do to be successful," he said. "They showed me how to take on blocks, play with the proper technique, taught me about awareness – the transition to play smart football. You have to play smart football in Coach Belichick's defense. His information was next level. He made me understand football as a whole. It wasn't just about playing my positon. I understood how the pieces fit together. I understood why things happened. I even learned to understand what the offensive players on the other side were looking for on our defense. It was chess. We didn't do something just to do it. We did it for a reason."
And there was a reason Seymour was named a team captain as a 22-year-old second-year player. His impact also came in the leadership category whether during games, practices or in the locker room. He remembers being singled out on film after one of his first practices as a rookie.
"This actually goes back to my defensive line coach at Georgia, Rodney Gardner," Seymour began. "He instilled so many values and good work habits. He taught me so much about the game like how to practice and run to the football at practice.
"Then after one of my first practices in New England, Coach [Romeo] Crennel highlighted me on the practice film and said, 'Look at this guy run to the ball.' To me, that was just the way I practiced, but he felt it was important enough to highlight."
Off the field, Seymour truly emerged as a leader, publicly at least, during a short period of adversity that could have been problematic. New England had released popular team captain Lawyer Milloy five days before the start of the 2003 season. Milloy then signed with the Patriots Week 1 opponent – the Buffalo Bills, who hammered New England, 31-0, in Buffalo to start the season.
With the Patriots in Philadelphia set to take on the Eagles in Week 2, ESPN analyst Tom Jackson, following a feature about the former Patriots playing for Buffalo – Milloy, Sam Gash and Drew Bledsoe – said that the Patriots players hated Bill Belichick. New England handily beat Philly, but that week's storyline had been created. It was Seymour, as much as any player, that stepped up in front of the media and put that storyline to bed. He defended Belichick and dismissed Jackson's comments as fiction.
Reminded of that, Seymour reflected: "When I look back at all the honors I received – All-Decade, All-Pro, seven Pro Bowls – right near the top is being named a captain in my second year. I was 22-years-old on a veteran-laden team and that meant a lot that Coach Belichick and my teammates recognized my leadership and saw my level of commitment. That was important to me. My parents taught me about hard work and commitment. They built my foundation and I was selfless in wanting my team to win."
Win it did. The Patriots were 111-30, including the postseason, in Seymour's eight years in New England. He is proud of that.
"There is not one moment or game that defines a career," Seymour said. "You look at the body of work start to finish over a decade."
The body of work earned him individual accolades and team success alike.
Of the 45 offensive and defensive players selected to the 2000s All-Decade Team, 22 have already been inducted in Canton. There are at least another 10 outside of Seymour from that group that will almost certainly to be enshrined. Seymour belongs.
If he gets the knock on his hotel room in Miami on Saturday, Feb. 1, he will be the first of the 38 hall of fame defensive linemen to have played his entire career in the current century. That's appropriate considering he helped start the century's first and, to date, only NFL dynasty.
He's climbed the mountain. It's time to honor him for it.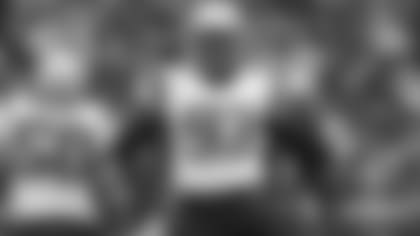 Three-time Super Bowl Champion
Four-time AFC Champion
Six-time AFC East Champion
2000s Pro Football Hall of Fame All-Decade Team
2001 All-Rookie selection
Pro Bowl – 2002, 2003, 2004, 2005, 2006, 2010, 2011
1st Team All-Pro 2003, 2004, 2005
498 tackles
57.5 sacks
91 tackles for a loss