KENNINGTON, London – One of the things that is truly striking about the Patriots is their consistency. Few teams, week in and week out, go about their business in such a methodical, even-keeled manner.
So it shouldn't be overly surprising, then, to listen to the players talk about the upcoming game in London against Tampa Bay in the same terms they would if the contest were taking place in Florida.
"The main objective of Sundays is to win the game, and that's how we're approaching it and that's all we came out here for," linebacker Jerod Mayosaid before the team began its practice at the Brit Oval, home of the Surrey County Cricket Club.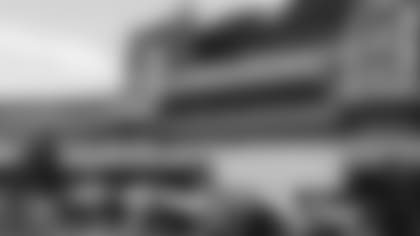 ]()Just because the team is over 3,000 miles away from home and working out on a different continent doesn't mean the message was somehow lost in translation. Mayo only echoed the words spoken by Bill Belichickand Tom Brady, who held press conferences inside after the linebacker and four teammates handled questions on the field.
Both Brady and Belichick made sure to discuss the true purpose of the trip – to win the game – while taking a variety of questions about London and the possibility of the NFL's exploration of Europe as a permanent home for a franchise.
"The best way for us to make it a memorable trip is by playing our best on Sunday," Brady said. "Every week is different and this week is a different opponent, a different game plan and obviously a different venue. Hopefully we'll play real well."
The team arrived in the wee hours of the morning and had a quick turnaround to the practice field, which in and of itself was quite interesting. The cricket dimensions are huge with stands running completely around the surface (thus the Brit Oval) and the arena more closely resembles a baseball field, only on a much larger scale.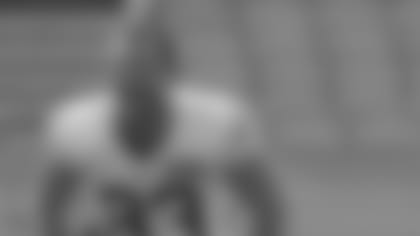 ]()"I've never even seen a stadium like this. It's kind of crazy,"Wes Welkersaid. "There's a lot of ground to cover around here. It's definitely unique."
The players admitted to fighting off the fatigue after getting very little sleep. The team arrived at the hotel around 7 a.m. London time, grabbed a few winks and boarded buses to hit the practice field less than six hours later.
"We're tired but it's more of a tune-up day. Nothing physical, those days are out of the way," nose tackle Vince Wilforksaid. "We got those out of the way back in New England. It's more of a tune-up to make sure we're still on track and we'll rest up today."
"I don't think it will disrupt us at all," Mayo added. "We came out late because we had business to take care of back home in preparing for this game. We knew the flight would take its toll on us but at the same time we have time for our bodies to adjust and we'll be ready to go."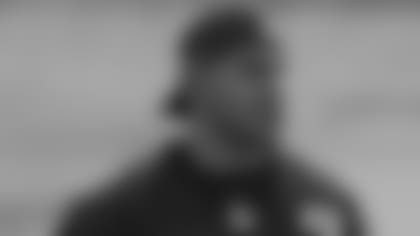 ]()Junior Seau**, who just returned to the team in time for last week's 59-0 demolition of the Tennessee Titans, smiled when asked about the timing of comeback.
"I got a free trip to London," he said with a laugh before immediately getting back on point.
"Hopefully we'll go back out there and perform at a level that we had last week. That's something to build on and hopefully we can continue that."
Nothing, not red-eye flights, unfamiliar surroundings nor cricket stadiums can stop the message from getting through.
London calling
The topic of the NFL making a more permanent residence in the UK was brought up to pretty much every member of the Patriots organization made available to the media. Owner Robert Kraft, who conducted a press conference before taking in practice, was quite enthusiastic in his response.
"I consider myself an Anglophile," he began. "I've been here for Wimbledon and Henley [Regatta] and to have the opportunity to see our own team play in Wembley Stadium is pretty exciting. The tickets sold out so rapidly so that says something strong about the interest here.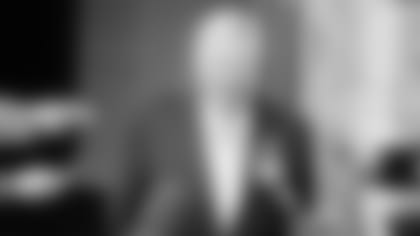 ]()"Sometime in the next decade I could see a permanent franchise here and perhaps in Germany as well. If we expand our regular season from 16 to 18 games I think it's a real possibility."
Belichick was also enthusiastic about his London experience but was less willing to discuss the future. "It's been quite an experience for us. I've been in the NFL for 35 years and this is the first time I've been part of something like this," the coach said.
When asked specifically about expansion into Europe, Belichick deferred. "Whatever the league wants to do is up to them. I don't have any input on that."
Some of the players were surprisingly willing to hit the road on a more regular basis should that scenario unfold, particularly Mayo.
"When people start to watch American football they'll love it, but it will be hard to overtake soccer," said the second-year linebacker. "I was watching the news and soccer was all over the place. Hopefully [they can get a franchise of their own]. Anytime you can get that much exposure it's huge. Make it a global sport, just like soccer. It will take time."
Brady wasn't necessarily for or against it, but did admit the travel would be daunting.
"That would make for some hell of a road trips," he said with a laugh.
Sartorial splendorBrady is an international icon and his every move is being monitored by the local press. When Brady arrived with the team, he was wearing a traditional suit that is the normally the preferred attired for all players on most trips but with the length of the London flight the dress code was relaxed, allowing for more casual looks.
While every other player took advantage, Brady stuck with his suit, which caused him some grief from Welker, who asked if the quarterback was part of the "London Stock Exchange."
"Wes said that? I don't take fashion advice from Wes," Brady laughed. "I've always done it. Hopefully I tried to set a tone for the other guys but none of them took my cue."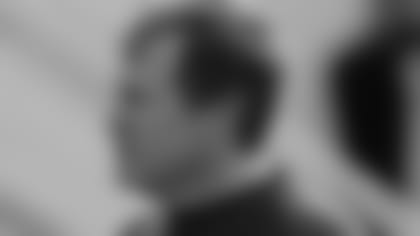 ]()Practice notes* As Belichick indicated earlier in the week, the travel party was larger than normal with practice squad players included. There were a few players not spotted during the allotted media time, most of which are dealing with injuries. They included* Julian Edelman (forearm),Fred Taylor (ankle),Sammy Morris (knee) andMatt Light (knee). LinebackerBruce Davis **was the only member of the eight-man practice squad not seen.
Brandon Tate(NFI) and Mark LeVoir(PUP) were both in uniform. Tate handled kickoffs at the start of practice, working in groups with Laurence Maroney, Matthew Slaterand Terrence Wheatley. The Patriots still have two open roster spots but Belichick said the team wouldn't likely fill those until Saturday morning.
There was one addition to the injury report on Thursday as safety Brandon Meriweatherwas limited with a foot injury. He was on the field for Friday's workout, however.