Tom Brady didn't play a single snap of the Patriots fourth and final preseason game against the Giants on Thursday night, but before the crowd filed into Gillette Stadium and both teams warmed up, Tom managed to get a few throws in. They may not have been to his normal receiving corps, but they were just as important.
His receivers lined up, and in a role reversal, they called what routes they would be running, leaving Tom to find their hands with his precise aim. With each catch, the quarterback clapped, and in that, it is no different than a game. But for five young men, each pass meant more than whatever yards they ran.
Through Make-A-Wish Massachusetts and Rhode Island, a group had a day they could have only dreamt up, with their wish of meeting Tom being granted. Ethan Alli, Joseph McCain, John Varney, Camden Bailey and Rithvik Kottapalli were treated to a special day with the Patriots and their hero.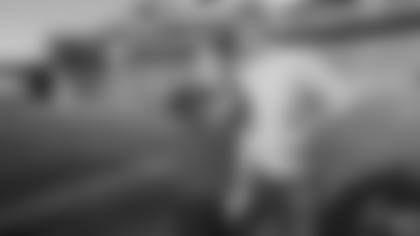 John and his family came to Foxborough from Washington, D.C., and when asked why he wanted to meet Tom as his wish, the answer was simple.
"Tom Brady has been my idol for as long as I can remember. He's a hero to me," John said. "His underdog beginnings, especially after he tore his ACL after he had the best season of his career. He came back stronger than ever. When I got diagnosed and then when I started to get better it was nice to think of him as inspiration."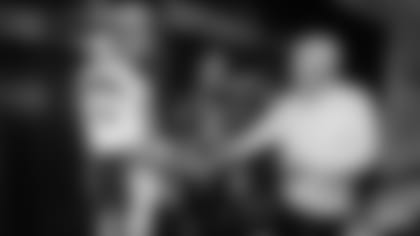 The afternoon was filled with big, can-you-believe-this-is-happening moments -- like catching a pass from your hero, for one. There were smaller moments, too, like not giving up on a selfie until the perfect angle-lighting combination was found or a quick glance from son-to-mother, as both fully take in the moment.
"It's indescribable," John said. "The closest word that come to mind is spectacular."
In addition to spending time on the field with Tom, the group got tickets and field passes to the game, a tour of the stadium and a chance to see the team's six Lombardi trophies in person with Robert Kraft.
"This has been the best day of my life and not even close, like nothing comes even close whatsoever. Meeting Bob Kraft was amazing," he said. "Meeting Tom Brady was amazing. Going to my second-ever Pats game is going to be amazing."
You can watch more from the day in the video below.