On the morning of Friday, Aug. 26, 13-year-old Hunter Pietrowski sat inside a doctor's office at Duke Cancer Center in Durham, N.C. donning a red and blue t-shirt and a Patriots bucket hat.
The Massachusetts-born Pats fan moved south with his family when he was 11. Today, the rising eighth-grader was waiting to undergo his weekly treatment as he battles brain cancer, but 12 hours later, Hunter's surroundings had changed drastically, and surely for the better.
That is, standing on the sideline at Bank of America Stadium while his New England Patriots were getting ready to take on the Carolina Panthers, and then shaking hands with Tom Brady.
After relocating from Lawrence, Mass. to Wake Forest, N.C. in 2014, the Pietrowski family had no intention of shedding their loyalty to the red, white and blue. Soon after the move, Hunter's father, Adam, connected with a local group of fellow New Englanders-at-heart who comprised the North Carolina Patriots Fan Club.
The community of over 300, headed by Dracut, Mass. native, Todd King, gathers on Sundays each fall to watch their hometown team on television, even though their lives have led them to a new place to call home. 
When members of the club learned of Hunter's health struggles, they wanted to provide him and his family with a night of happiness and relief amidst the pain and emotion they fight on a daily basis.
Knowing that their favorite football team from Foxborough would be traveling to Carolina to take on the local Panthers in a preseason matchup last week, the group pitched in to purchase tickets to the game for Hunter and his parents, as well as for his two triplet brothers, Kyran and Dakota, and older sister, Natausha.
Following Hunter's morning doctor's appointment, the Pietrowskis piled into their family minivan covered in an assortment of Patriots bumper stickers and window decals, and drove three hours south to downtown Charlotte. Adam Pietrowski said his son was speechless when he found out where he'd be going that afternoon.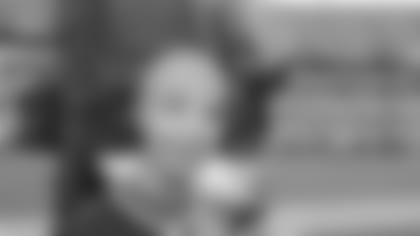 "He had no problem getting up early today because he knew what was coming after he was done treatment," he said. "He was really excited. He just had a big, big smile."
In addition to coordinating the family's attendance at the game, the Pietrowskis received field passes that would allow them to watch the teams warm up from the sidelines prior to the start of the contest. The fan club also hosted the family at a tailgate party a few blocks away from the stadium beginning that afternoon.
"I heard Hunter's story, and how do you not help?" King said. "We're family. You just connect with people. We're Pats fans, it's what we do."
Hunter's family could not have been more thankful for the support the club has offered them, either.
"Todd has been incredible," Adam said. "He's been going above and beyond for us and for Hunter. We just appreciate everything that they've done for us. It's been incredible. It's like family away from home. We don't have any family down here, so it's all pretty close knit. It's a great bunch of people."
It's been that type of support and Hunter's ever-beaming smile that's helped those around him stay strong through all he's had to endure. On top of his current battle with brain cancer, the teen has had to overcome a number of other health complications in his lifetime. Hunter suffered a pediatric stroke the day after he was born and was also diagnosed with cerebral palsy at a young age, but his positivity has never wavered.  
"Regardless of what he goes through, he's got that smile and he's like, 'Let's just get it over with,'" Hunter's mother, Tiffany Pietrowksi said. "Of course, we have our sad moments because he's our son and you never want to have to have your kid go through that, but when he just looks at you and gives you a hug and he's like, 'Mom, it's OK. We've got this,' it makes it a lot easier on us."
"He's a big teddy bear," Adam added. "Everybody that first meets him says, 'I just want to hug him.' He's such a loveable kid."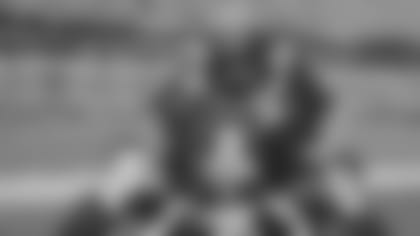 Despite his admirable strength and uplifting energy, the challenges Hunter has had to face are not easy. He is currently finishing a series of 30 extensive radiation treatments that lead to side effects such as nausea, vomiting, severe heartburn, itching and burns, and will soon start chemotherapy and stem cell treatments.
Though he idolizes his New England team, Hunter's perseverance is even more admirable than winning football games. If only for one night, the opportunity to watch a Patriots victory in his new home state and to meet one of his heroes on the field beforehand was just the escape Hunter needed.
"Through this whole journey, to have something like tonight he can look back on," Tiffany said. "It's a great time for when he's having a bad day, he can flip back on photos and look back at today and help him through that bad day that he's having. This is probably the coolest thing he's ever done."
Hunter grinned from ear to ear as he took in the sights and sounds on the field in Charlotte Friday evening. When Brady approached the Pietrowskis to offer some words of encouragement and shake Hunter's hand, Tiffany burst into tears.
"Of all the tears that family has endured over the years, I am sure it had been a while since Hunter's Mom experienced tears of joy," Patriots Chairman and CEO Robert Kraft said Tuesday evening when he shared Hunter's story with the crowd at the annual Patriots Charitable Foundation Premiere event.
"I wouldn't have described it as my motivation when buying the team 22 years ago, but making moms cry … and putting smiles on the faces of young fans who face dire circumstances … are among my favorite experiences in my years of owning the Patriots."
Amidst the happy tears and glowing smiles, Hunter's morning spent at the doctor's office was far from his thoughts for the time being.
"He's our fighter and our inspiration," Tiffany said. "The look in his eyes when Tom Brady walked over to him will forever be saved in our hearts. He told us it was the best night of his life."
RELATED LINKS