What do you get the greatest quarterback of all time for his 40th birthday? Certainly nothing that he doesn't already have or needs, so instead we offer something totally different.
Tom Brady turned 40 on Thursday but rather than a present Team PFW compiled a list of the G.O.A.T.'s greatest and most memorable games. With 208 career wins under his belt it wasn't easy to narrow it to 40, but we did our best.
So, happy birthday to the G.O.A.T. and without further ado here's a list, in no particular order, of his 40 greatest games:
Brady's 40 Greatest Games
---
Super Bowl XLIX against Seattle:
Rallied Patriots with two fourth quarter touchdown passes.
Super Bowl XXXVIII against Carolina:
Led game-winning drive in closing seconds.
Super Bowl XXXVI against St. Louis:
Super Bowl LI against Atlanta:
Set numerous SB records by coming back from 28-3 deficit.
Super Bowl XXXIX against Philadelphia:
Led a pair of fourth quarter scoring drives to snap 14-14 tie.
2007 divisional round vs. Jacksonville:
Went 26-28 in scintillating performance.
2016 AFC Championship Game vs. Pittsburgh:
Shredded the Steelers in blowout win.
2004 AFC Championship Game at Pittsburgh:
Overcame a fever and put 41 points up against vaunted defense.
2011 divisional round vs. Denver:
Tossed six TDs in while rolling over Tim Tebow's Broncos
2001 divisional round vs. Oakland:
Brady threw for 312 yards in the snow to lead OT win.
2001 Game 5 vs. San Diego:
Brady's first comeback. Pats scored 10 points in final three minutes and won OT.
2001 Game 6 at Indianapolis:
Posted 148.3 passer rating in near flawless effort against Colts.
2001 Game 11 vs. New Orleans:
After Bill Belichick called him QB of foreseeable future, Brady tossed four TDs.
2002 Game 3 vs. Kansas City: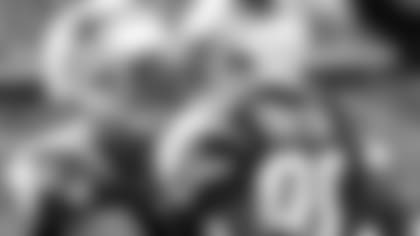 Brady's first 400-yard game (410) came in 41-38 OT win.
2002 Game 8 at Buffalo:
In his first showdown with Drew Bledsoe, Brady posted a 147.6 rating in 38-7 win.
2002 Game 9 at Chicago:
Rallied Patriots from 27-6 deficit to 33-30 win in Champagne.
2003 Game 9 at Denver:
After Lonie Paxton's intentional safety, Brady won it with TD to David Givens.
2005 Game 5 at Atlanta:
Finished 22 of 27 for 350 and three TDs in 31-28 win.
2007 Game 1 at Jets:
The birth of the video game offense.
2007 Game 3 vs. Buffalo:
The Bills appear a lot on this list. Brady finished with 150.9 passer rating.
2007 Game 6 at Dallas: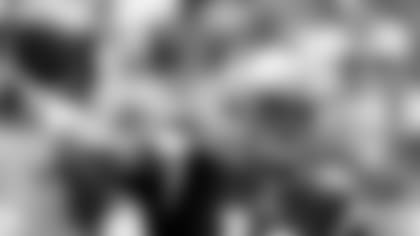 Battle of unbeatens saw Brady throw five TDs.
2007 Game 7 at Miami:
As if that wasn't enough, he threw six and had a perfect 158.3 the following week.
2007 Game 9 at Indianapolis:
Trailed 20-10 in fourth quarter before Brady led two TD drives on the road.
2007 Game 10 at Buffalo:
Patriots put 50 burger on Bills behind five Brady TDs.
2007 Game 13 vs. Pittsburgh:
Remember Anthony Smith? Brady does after torching him on a double pass.
2007 Game 16 at Giants:
Brady's record 50th TD of the season was also Randy Moss' record 23rd.
2009 Game 6 vs. Tennessee: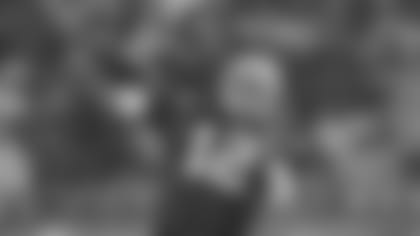 Another six TD effort and another perfect rating in 59-0 win.
2010 Game 3 vs. Buffalo:
Brady went 21-for-27 with three TDs in 38-30 win.
2010 Game 11 at Detroit:
A perfect rating on Thanksgiving in Detroit.
2010 Game 12 vs. Jets:
Monday night massacre against Jets saw Brady throw 4 TDs in 45-3 win.
2011 Game 1 at Miami:
Brady threw for 517 yards, 99 of which came on a Wes Welker TD.
2012 Game 11 at Jets:
More remembered as the "Butt Fumble Game" but Brady posted a 144.5 rating.
2012 Game 13 vs. Houston:
Brady threw four TDs in the Texans "letterman jacket game."
2013 Game 6 vs. New Orleans:
Late TD pass to Kenbrell Thompkins was legendary.
2013 Game 9 vs. Pittsburgh:
The Steelers are frequent guests on this list too. Brady's 151.8 rating tough to ignore.
2013 Game 11 vs. Denver:
Before last year's Super Bowl overcoming 24-0 halftime deficit was pretty impressive.
2013 Game 13 vs. Cleveland:
Brady was down 26-14 with less than two minutes left in Patriots 27-26 win.
2014 Game 8 vs. Chicago:
Brady shredded the Monsters of the Midway to the tune of five TDs.
2015 Game 1 vs. Pittsburgh:
Banner night was a banner success as Brady threw four TDs.
2016 Game 5 at Cleveland:
Returned from suspension and threw for 406 yards and three TDs.