We all know that the Patriots are undergoing a bit of an overhaul at the receiver position, a "re-do" as Bill Belichick described it.
The biggest part of that is obviously the departure of Wes Welker through free agency this spring, taking with him his annual 100 receptions.
But the fact of the matter is that Tom Brady has been working through OTA workouts without a single familiar target among his stable of pass catchers.
Looking back at the leading receivers in New England in 2012, Brady has been practicing without his top seven favorite regular season targets from last season. Welker and his 118 catches are in Denver. Brandy Lloyd and his 74 receptions remain on the unemployment line. Rob Gronkowski's 55 catches are absent this spring thanks to arm surgery and a looming back procedure. Aaron Hernandez and his 51 catches have been on the sidelines during OTAs rehabbing from shoulder surgery. Danny Woodhead took his 40 catches with him to San Diego. Julian Edelman's 21 catches are absent as he deals with a reported foot injury. And Deion Branch remains a free agent after catching 16 balls a year ago.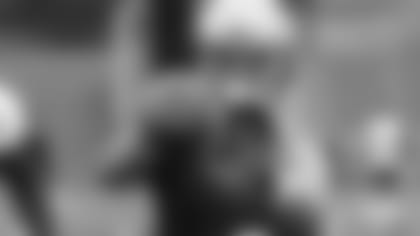 That leaves Shane Vereen and his eight receptions last season as the leading returning receiver who has been on the OTA practice fields this week working with Brady. Not what you'd normally expect from an offense that's ranked No. 1 or No. 2 in total offense over the last two seasons.
The situation with the returning talent among pass catchers this spring is even more sobering when you look at career receptions working with Brady.
Steven Ridley, who has nine career receptions in his two NFL seasons.
Vereen is next most experienced in terms of hauling in balls from Brady with his eight catches. Then comes tight end Michael Hoomanawanui with five and tight end Daniels Fells with four.
The top wide receiver working out for the Patriots in OTAs in terms of career receptions caught from Tom Brady?
That would be Pro Bowl special teamer Matthew Slater and his single career reception. He has one more career reception from Brady than I do. Chew on that for a second.
Now, none of this may mean anything come the fall. Hernandez should be ready to go long before then. Gronkowski will be back at some point. Danny Amendola is going to be a key part of the passing attack when he builds a rapport with No. 12. Rookies like Aaron Dobson and Josh Boyce could very well have key roles in year one. Veterans, including a very experienced Michael Jenkins could be in the mix.
But in a league where comfort, continuity and experience are generally put at a premium, Brady is working out this spring with entire crew of targets who have less career receptions from him than he would usually get out of Welker in a single game.
It may mean nothing in the long run. But it's certainly interesting statistical food for thought at this point in the offseason and the team-building process.
Are you worried about Brady's targets, both in terms of health and experience working with No. 12? Let us know with a comment below!