With the NFL Draft just over a week away it's time to put all the draft research from the offseason into one place. Since 2011 I've compiled a list of my favorite 50 Patriots draft fits onto one big board, with the goal of hitting as many selections that the team makes as possible. These are the players that most ping my Patriots radar, a collection of tough and smart football players who are often captains and four-down players.
The goal here isn't to power rank prospects, it's to find where need, value and fit all intersect. First rounders that don't fit a huge need or require more projection into the Patriots scheme may be lower on the list. Mid-rounders who do fit a need and have already done what the Patriots will ask of them will be ranked higher. Throw them all together and put them roughly in the order I like them and here you have it.
This year features no shortage of intriguing prospects and with the team entering their first post-Brady draft, they'd love to hit on multiple players who can form a new foundation on which to build from. Let's dive into year 10 of the big board!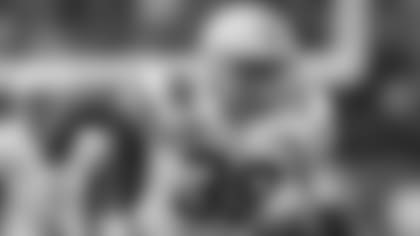 1. Malik Harrison – Linebacker – Ohio State
Harrison was a player I fell in love with early in the process and has remained my favorite Patriots fit in this draft class. He checks all the physical and intangible boxes and plays with the kind of physical edge that New England could use. With the front seven under reconstruction as much as any group on the roster, Harrison would be a day one starter alongside Dont'a Hightower and inject a dose of athleticism that is badly needed. He's likely a day two selection but he is an excellent intersection of fit, need and value.
2. Laviska Shenault. Jr. – Wide Receiver – Colorado
There are plenty of exciting wide receivers in this draft class and Shenault is one with more questions than many of them, but he remains my favorite Patriots offensive fit despite his injury issues and questions about his speed. Simply put, Shenault is a tough football player who could play a number of spots in the Patriots offense. He fights for every yard, makes contested catches and, despite a lack of timed speed, has no problem pulling away from coverage. He'd give the Patriots offense a versatile piece, one that even has Wildcat experience should they desire to incorporate that element.
3. K'Laivon Chaisson - Edge - LSU
Usually I try to avoid including players that will be long gone by pick 23, but for Chaisson I'm making an exception. Maybe it's wishful thinking, but he's an ideal Patriots fit and would be well-worth a first round pick where he could fill what I see as the Patriots biggest need. Chaisson is a high-character, smart, game-changing pass rusher and that's why he won't last long in the draft. He'd immediately step into a starting role with the Patriots and upgrade their defense, especially on passing downs. It's missing out on players like Chaisson due to rarely drafting in the top 15 that has made New England more reliant on free agency and development to find game-changers in the front seven.
4. Xavier McKinney – Safety – Alabama
The Patriots brought back Devin McCourty and signed Adrian Phillips while trading Duron Harmon to Detroit as the safety position is already undergoing some change and McKinney would be a great addition. McCourty and Patrick Chung have backstopped New England to five Super Bowl trips but the safety position needs to get younger despite the addition of Phillips. McKinney is similarly versatile, with the ability to play back-end safety, coverage in the slot and also some linebacker duties. Combined with Phillips, it would give the defense two players to eventually take over the critical roles that Chung and McCourty have filled for so long, while learning under them for the next couple seasons. McKinney should get first-round consideration, potentially filling Harmon's back-end coverage role in sub-packages right out of the gate. Having played under Nick Saban, he should be well prepared for football life under Bill Belichick.
5. Josh Jones – Offensive Tackle – Houston
With the Patriots needs at the offensive tackle position unclear and it being one of the strongest positions in the draft, Josh Jones is the kind of developmental left tackle prospect that could make a lot of sense, with some mock drafts even having him sneak into the first round. Isaiah Wynn still seems to be the Pats plan at left tackle but Marcus Cannon is on the wrong side of 30 and expensive. Jones could develop for a season as the swing tackle before using his ideal size and athleticism to improve the offense's play off the edges.
6. Lucas Niang – Offensive Tackle - Texas Christian
Niang has the athleticism and intelligence necessary to be a long-term starter at right tackle and a year developing behind Marcus Cannon could put him in position to be his successor. Having grown up in Connecticut, Niang offers ideal size and agility for a modern tackle and could immediately step into a role at the right end of the line.
7. Jonathan Greenard – Edge – Florida
A physical edge player, Greenard might not have great speed to challenge off the edge, but he's strong and determined in his play and has the kind of versatility that the Patriots like whether he's playing with a hand in the dirt or standing up. A core special teamer, Greenard has the necessary makeup to set the edge early in his career, with good anticipation and recognition.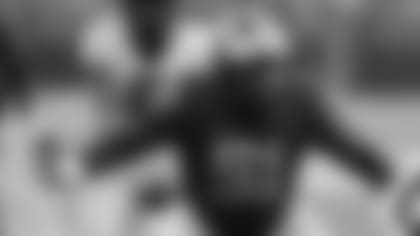 8. Cesar Ruiz – Guard – Michigan
Perhaps the best interior offensive lineman in the draft, Ruiz is powerful and athletic and is good enough to potentially start at guard or center at the next level. While the Patriots interior offensive positions seem fairly set at the moment, David Andrews' health and Joe Thuney's long-term status could make someone like Ruiz an ideal fit while giving the team stability across three positions this season.
9. Van Jefferson – Wide Receiver – Florida
It's hard not to be drawn to Jefferson, his dad Shawn was a key part of the 90's Patriots and his son has the kind of savvy you might expect. While he has good size and the ability to play all three receiver spots, his lack of explosiveness will make him a day two or three pick. His advanced route running would instantly make him competitive for a role on this Patriots roster and his ability to get open out of the slot could make him an early third-down chain mover.
10. Adam Trautman – Tight End – Dayton
You've probably seen Trautman pop up in multiple Patriots mock drafts and for good reason, he's an intriguing small school tight end who has all the desired size and athleticism. Like all small school players though, the questions about making the jump to the NFL are apt. But Trautman was highly productive and is dripping with potential when running and catching in space. Like any tight end he'll need time to develop the blocking side of his game as well as dealing with the huge jump in coverage physicality that he'll see in the NFL. But it's not hard to see him immediately giving the Patriots offense a seam threat right out of the gate.
11. Jake Fromm – Quarterback – Georgia
Fromm might be drafted before the Patriots are ready to spend a pick on a quarterback, but he's probably the best fit in the draft for them outside of the sure first rounders. His composure, ability to deliver the ball and smarts make him an excellent fit for what the Patriots look for at the position. His lack of arm strength will make him a day two selection, but he has almost all the intangibles to offset what he lacks in zip.
12. Rashard Lawrence – Defensive Line – LSU
One of the defensive leaders of LSU's vaunted defense, Lawrence's toughness and character shines through on the football field. While he'd require some time to develop against NFL double teams, he could step in and be a significant part of the Patriots interior defensive line rotation, where his hustle and quickness would bring a valuable element. As the Patriots look to reinforce their defensive line, Lawrence could be a player to build around, on and off the field.
13. DaVon Hamilton – Defensive Tackle - Ohio State
Hamilton has excellent size and quickness off the snap, and while he might be more of an up-field interior defensive lineman initially, he has the traits to develop into a versatile player for the Patriots multiple defense. He has the ideal frame for the Patriots defensive role he'd likely see, and is a ready-made run stopper as he could be moved anywhere from nose tackle out to five technique.
14. Harrison Bryant - Tight End - Florida Atlantic
The best tight end in the class that won the John Mackey Award must demand some attention for the needy Patriots. Bryant isn't the next coming of Rob Gronkowski, but can really move and plays with an edge that will endear him to fans even if he's not a tailor-made run blocker. Let's face it, few rookie tight ends are. Bryant would instantly give the Patriots a big piece they lacked in 2019. The only question is if they see his value as high as he'll have to be selected.
15. Patrick Queen – Inside Linebacker – LSU
Queen is smaller than fellow projected first rounder Kenneth Murray, but packs just as much speed and pop into a smaller package. With just one year of production there isn't a ton of tape on Queen, but he played in the best conference and has a quick processor that allows him to get ahead of plays. Like Murray, he'll need work defeating NFL-caliber blockers, especially if he's inserted into the Patriots multiple defense.
16. Yetur Gross-Matos - Edge - Penn State
Gross-Matos has similar size and athleticism to Chandler Jones and would give the Patriots a boost on the edge. He has ideal length and while he might have to develop his ability to set the edge at the NFL level, he has the movement and pass rush skills to make an instant impact. He would fill a big need, making passing-down contributions as a rookie as he develops into an every-down player.
17. Cole Kmet – Tight End – Notre Dame
Kmet could develop into the most balanced tight end in the class but is still a work in progress and that makes him a tough read. His ability to make plays on the ball with contested catches is a strength and he's at his best after the catch where he has some shake and ability to make would-be tacklers miss. If and when his blocking technique catches up with his size he could be a draft steal, but he requires more projection that Harrison Bryant.
18. DJ Wonnum – Edge – South Carolina
Named a permanent captain as a sophomore, Wonnum has already done a lot of what the Patriots ask of their edge guys, playing both from a two-point and three-point stance as well as being used as a A-gap blitzer in passing situations. He has all the size and length requirements but his lack of overwhelming athleticism will limit his projected ceiling. Despite that, he's a prototypical Patriot.
19. AJ Epenesa - Defensive Line - Iowa
Epenesa is one of the more popular Patriots mock draft picks and his physical style of play would be a welcome addition. Built in the mold of a mutiple-front defensive end, Epenesa's role in the current Patriots defense could vary, from playing a defensive end role to an interior rusher or space eater, he could do a number of things. After the Pats defense got run over a couple times in 2019, Epenesa could be a vital reinforcement and building block.
20. Logan Wilson – Linebacker – Wyoming
A potential three-down linebacker, Wilson checks all the boxes as a versatile second-level player with leadership and production to go with tangible measurements. A strong and willing tackler, Wilson could play multiple roles for the Patriots and immediately give them a new linebacker to play with both inside and outside.
21. Michael Pittman Jr. – Wide Receiver – USC
At 6'4", Pittman has great size as a potential slot option withe route savvy and the ability to come down with contested catches. He might not have the long speed you want for an outside threat, but he makes up for it with polished routes and a good understanding of how to get open. Special teams ability adds to his value as does his willingness to block.
22. Brandon Aiyuk – Wide Receiver – Arizona St.
N'Keal Harry's former teammate would be a nice compliment to last year's first-rounder. Aiyuk has experience as a kick and punt returner, bringing value in the kicking game that the Patriots could use. Aiyuk could be explosive from the slot, he understands how to get open and has polish in his routes that help make up for a lack of suddenness. A hands catcher, he's at his best after-the-catch, an element the Patriots could use more of.
23. KJ Hill – Wide Receiver – Ohio State
Ohio State's all-time receptions leader is reliable and consistent, two buzz words that help make good Patriots fits, especially at the receiver position. A potential day three option, he has worked from an extensive route tree and understands how to get open. Will that be enough against NFL corners and the press coverage Hill hasn't seen much of? If it is he could develop behind Julian Edelman into an effective slot target.
24. Jordan Brooks - Inside Linebacker - Texas Tech
If the Patriots are looking to replace Elandon Roberts, Brooks shares similar traits and possibly has a higher ceiling. While he's just 6'0" tall, Brooks shows excellent anticipation and quickness to meet the ball carrier with force. He doesn't pack the same punch as Roberts did and has similar struggles in space, but his ability to sift through oncoming traffic and makes plays is superior at this point.
25. Thaddeus Moss – Tight End – LSU
Given the need at the tight end position and that he's Randy Moss' son and it's no surprise to find Thaddeus on the radar of many Patriots fans. Moss isn't the dynamic receiver that his father was, but he has the size and compete level to play in the trenches of the NFL. His ceiling might only be as a third tight end, but that's very much a Patriots need.
26. Matt Hennessy – Center – Temple
Tough as they come and a technician in the middle, Hennessy's likelihood of becoming a Patriot could depend heavily on David Andrews health, but there's no question he's the kind of center the team could build around long-term. An experienced starter with three years of experience, he's not overly athletic but gets the job done. A year of development could put him in prime position to become a starter.
27. Ben Bredeson – Guard – Michigan
One of Michigan's excellent interior offensive linemen, Bredeson is an experienced starter who has the ideal size, temperament and leadership traits to become a long-term starter inside. A two-time captain, Bredeson is a left guard whose Patriots potential could be tied to Joe Thuney's long-term status.
28. Albert Okwuegbunam – Tight End - Missouri
Albert O blew up the combine with a 4.49 40-yard dash but his lack of polish as a route runner hides that speed somewhat on his game film. Once the ball is in his hands he shows his best stuff but the disparity makes him appear to be a hit-or-miss project that will have to develop all aspects of his game. Still, his measurables and ideal size make him an intriguing player.
29. Shane Lemieux – Guard – Oregon
A smart, nasty brute, Lemieux's on-field personality screams Patriots guard in the mold of Logan Mankins. He's not a super athlete but can move well enough to get the job done, especially with his temperament and intelligence. Praised as a team leader, Lemieux would be a third day guard who could develop into an eventual starter.
30. Terrelle Lewis - Edge - Alabama
Despite missing the better part of two seasons due to injuries, Lewis fits the mold for a Patriots edge player, with length and athleticism that could give the front a versatile player. Lewis requires a bit more projection given the time he missed at Alabama, but his ceiling could be sky high with some experience. Physically he has all the tools and could be a great value pick due to injuries keeping him under the radar.
31. Anfernee Jennings – Edge – Alabama
An underrated captain from Alabama, Jennings doesn't blow you away with his play but knows his role and does his job. Sound like a Patriot? He has all the size desired to play standing up on the edge where his toughness and length are his best traits. He'd be considered more of a linebacker in the Patriots system and he's used to taking some pass coverage drops where he made consistent plays on the ball.
32. Kyle Dugger – Safety – Lenoir-Rhyne
A small school safety, Dugger has the size, speed and demeanor to make the jump to the NFL. Highly productive as required of a Division 2 player, Dugger also had six punt returns for touchdowns in his career. He could earn a spot on special teams initially but has all the tools needed to be a versatile starting safety in the NFL.
33. Evan Weaver – Inside Linebacker – Cal
Highly productive and competitive, Weaver doesn't have off-the-charts athleticism but has the high energy that could make him a valuable back up linebacker and special teams contributor. He's a classic football player who doesn't look like a beast but plays like one.
34. Kenny Willekes – Edge – Michigan State
Reliable tackler and former walk-on, Williekes has good size to play the edge of the Patriots defense but lacks the wow athletic traits desired for a projected long-term starter. He's tough as nails though and has an understanding of the game that allowed his to have an unexpected highly productive career.
35. Ashtyn Davis – Safety – Cal
Davis was Cal's special teams MVP as a walk-on freshman which would make him a Patriots fit alone, but emerged as a starting safety in his junior year, developing into a second-team All Pac 12 pick in his senior year. He has elite speed and football character but is still developing as a safety but could turn into a back end cover safety with range with experience. His kick off return experience could help him carve out an immediate role, while potentially earning some reps as a Duron Harmon replacement in sub-packages.
36. Darrion Daniels – Defensive Tackle – Nebraska
Daniels earned Oklahoma State's award for leadership, spirit and enthusiasm before transferring to Nebraska after injuries sidetracked his college career. His ability to play the nose and two-gap make him a good fit for the interior of the Patriots defense, and that's reinforced by his great locker room presence. He's unlikely to be a three-down player and has injury concerns but could bring very good value on early downs. He's a day three pick with rotational upside.
37. Rodrigo Blankenship – Kicker – Georgia
The Patriots currently don't have a kicker on their roster so they'll take a long look at the position in the draft where Blankenship is the consensus top-rated player. Like many college kickers there are concerns about his ability to kick in weather, but his strong leg, consistency and charismatic presence make him an intriguing player to consider.
38. Tyler Bass – Kicker – Georgia Southern
Bass isn't far behind Blankenship, sharing his consistency and powerful leg that saw him hit 93 percent of his field goal attempts from 30 to 50 yards in his final season. He's also a kickoff specialist, a skill that is slightly less useful to the Patriots given Jake Bailey's kickoff ability but is nonetheless a nice feather in his cap.
39. Bradlee Anae – Edge – Utah
Anae plays on the edge with an edge, his tenacity shows up on his game film and his versatility makes him a good Patriots fit. He gets by on high effort and that makes up for some his lack of athletic traits, but he fits a lot of what the Patriots do and could be a rotational player as he develops.
40. Anthony Gordon – Quarterback - Washington State
Gordon had only one season of production but it was an impressive one that saw him complete 71.6 percent of his passes and throw 48 touchdowns. Quarterbacks from the Air Raid offense will always draw concerns, but Gordon is the kind of efficient pocket passer that could be drafted on day three and developed as a back up in his rookie season. His delivery and touch are well-tailored to the Patriots offense but he'll need to develop his footwork and arm strength to attack downfield.
41. James Morgan - Quarterback - Florida International
A developmental quarterback, Morgan has his issues but is praised for his toughness and arm strength and could be a developmental day three find for the Patriots. He'll need to work on accuracy and consistency along with his footwork but he has plenty of traits you can't teach and would be an interesting addition to the Patriots re-made quarterback room.
42. Jaymycal Hasty – Running Back – Baylor
Hasty has the makings of the next third-down running back who could eventually succeed James White, who enters the final year of his contract this season. Considered "tough, dependable and smart," Hasty is a polished route runner who understands leverage and has the makeup to be a reliable pass protector, a critical element for a rookie running back. His ability to return kicks as well as cover them could give him an immediate value role with the Patriots.
43. La'Michael Perine - Runnning Back - Florida
A core special teams player with high character and good size, Perine is a day three pick who could develop into a reliable depth running back with balance for a variety of roles. A reliable pass catcher and hard-charging early-down back, he's cut from the same cloth as Brandon Bolden, a long-term and valuable player for the Patriots.
44. Dalton Keene – H-back – Virginia Tech
A do-it-all captain from Virginia Tech, Keene projects as an H-back and core special teams player in the NFL, with some upside as a potential fullback, tight end and even slot receiver. He's got very good size at 6'4", 253 pounds which makes you wonder if he could play defense as well. He's a low-round flyer type of player, but he does so much and is a captain with a great attitude and that very much pings the Patriots radar.
45. Matt Peart – Offensive Tackle – UConn
A developmental swing tackle with outstanding size, Peart is well familiar with New England and a year of development behind the scenes could garner the Patriots a starter at either tackle spots. At 6'8" with nearly 37" arms, Peart has the tools, he just needs to develop to face NFL players with better technique and strength. He could be a surprisingly high pick given his measurables.
46. Kyle Murphy – Interior OL – Rhode Island
A local kid who had a productive career at URI, Murphy is a good athlete and the versatility to back up all three interior positions. A two-time captain, Murphy would need some time to develop to make the leap to the NFL, but he has all the tools to develop into a valuable pro.
47. Amik Robertson – Cornerback – Louisiana Tech
An undersized outside cornerback, Robertson was a ballhawk who projects into the slot. Extremely physical and a willing tackler, he makes up for what he lacks in size with a tenacious and tough play style. He had 14 career interceptions.
48. Lynn Bowden - Wide Receiver - Kentucky
One of the most versatile players in the country, Bowden even played some quarterback for Kentucky, but projects as a slot receiver in the NFL. Along with being an excellent punt and kick returner, the highly competitive Bowden brings an explosive element along wtith good ball security.
49. Antonio Gibson – Athlete – Memphis
Gibson was a running back and slot receiver at Memphis, scoring 14 career touchdowns on just 77 touches and can return kicks as well as cover them. He's a big hitter with the ball in his hands and while there are questions of how he'll fit into an NFL offense, he has intriguing traits to contribute in a number of different ways.
50. Malcolm Perry – Athlete – Navy
Any time there's a player from Navy coming out you can't ignore him, especially when he's described as smart, tough and highly competitive. There's no question Bill Belichick is well aware of Perry. He played quarterback for the Midshipmen, but has experience as a slot receiver and looks comfortable catching the ball. He'd immediately give the Patriots a potential weapon to play with in a variety of ways. His kick return ability could immediately put him in competition for a roster role and his shiftiness in the open field would be an exciting dimension for an offense that lacked open-field playmakers in 2019.