Our staff has compiled what the top 'experts' are predicting the Patriots will do in the first round of the 2020 NFL Draft.
EXPERT: Mel Kiper, ESPN Football Analyst
PICK: JORDAN LOVE, QB, UTAH STATE
KIPER'S ANALYSIS:
"Are the Patriots really going to roll with Jarrett Stidham, Brian Hoyer and Cody Kessler as their 2020 quarterbacks? I'm not buying it. I'll stick with a QB here, although I'm moving Love back into the fourth spot in my QB rankings, ahead of Jacob Eason. At 6-foot-4, Love has all the traits that teams look for in a starter, but his 2019 stats - 20 TD passes, 17 INTs - will scare off some. I don't put much stock in it because of all of the talent (and an entire coaching staff) that he lost from the 2018 season, when he had 32 TD passes and six INTs. It's tough to know whether Bill Belichick is going to treat the season as a rebuild, but taking Love makes sense either way."
EXPERT: Kevin Hanson, Sports Illustrated
PICK: A.J. EPENESA, DE, IOWA
HANSON'S ANALYSIS:
"While not a speed rusher, Epenesa could remind Bill Belichick of one of his former players (Trey Flowers). The former Hawkeye wins with a blend of power, length, technique and heavy hands and has the versatility to rush from the inside as well. While he started 2019 slowly, Epenesa closed the season strong with eight sacks and four forced fumbles over his final five games."
EXPERT: Michael Dussault, Patriots.com Staff Writer
PICK: MALIK HARRISON, LB, OHIO STATE
DUSSAULT'S ANALYSIS:
"With the expectation that the Patriots trade out of the 23rd overall spot, Harrison would be a great first selection in the second round. He has outstanding size and athletic ability and would bring just the kind of hard-nosed play the Patriots love from their linebacker corps. After testing through the roof at the combine, Harrison is a riser on draft boards and would be an ideal foundational player as the defense looks to rebuild their front seven."
February 4 - Laviska Shenault Jr., WR, Colorado
March 5 - Yetur Gross-Matos, DE, Penn State
EXPERT: Chris Trapasso, CBS Sports NFL Writer
PICK: JUSTIN JEFFERSON, WR, LSU
TRAPASSO'S ANALYSIS:
"Jefferson is wiggly slot receiver with serious speed who'll give New England more explosiveness on offense."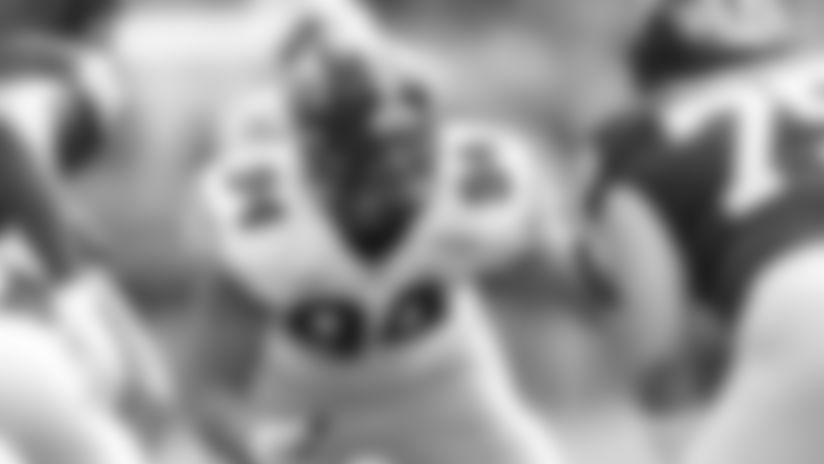 EXPERT: Pete Prisco, CBS Sports Senior Writer
PICK: A.J. EPENESA, DE, IOWA
PRISCO'S ANALYSIS:
"He was a productive player who didn't test well at the combine, but he's a force who can play outside and inside. We know the Patriots love versatility."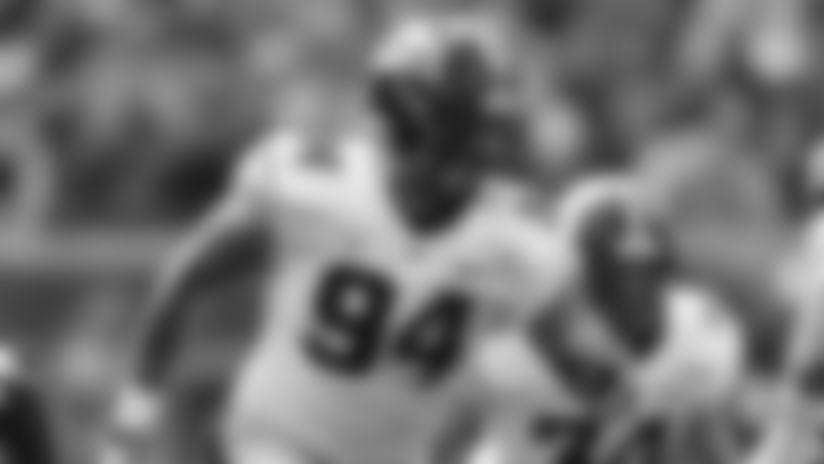 EXPERT: Todd McShay, ESPN Senior Writer
PICK: A.J. EPENESA, DE, IOWA
MCSHAY'S ANALYSIS:
"These aren't the Patriots we are accustomed to seeing. They could use upgrades in a bunch of areas, including quarterback, wide receiver and a handful of spots on defense. I don't expect coach Bill Belichick to reach for a QB here, and while wide receiver is in play, it seems unlikely two years in a row on Day 1. So how about an edge rusher? LSU's K'Lavon Chaisson is the better player, but Belichick has a strong relationship with Iowa head coach Kirk Ferentz, and Epenesa fits nicely with the Patriots' 3-4 system as a 5-technique."
EXPERT: Chad Reuter, NFL.com Draft Analyst
PICK: PROJECTED TRADE WITH CHARGERS
REUTER'S ANALYSIS:
"The Patriots - always interested in acquiring additional assets - receive a second-round selection in this draft and the next."
EXPERT: Lance Zierlein, NFL Media Draft Analyst
PICK: PATRICK QUEEN, LB, LSU
ZEIRLIEN'S ANALYSIS:
"Figuring out what Bill Belichick is going to do isn't getting any easier. However, Queen is tough and fast. He could become the new leader of the defense by next year."
EXPERT: Phil Perry, NBC Sports Boston
PICK: DENZEL MIMS, WR, BAYLOR
PERRY'S ANALYSIS:
"For an offense in need of speed, Mims provides it. His athleticism is off the charts for someone who measured in at 6-3, 207 pounds at the combine. He'll block. And he'll be able to co-exist with Harry because his skill set is different. Harry excels in space with the ball in his hands as a hulking wideout. Mims has the speed to threaten safeties, the size to win jump balls and the change-of-direction ability to separate on a variety of routes. It may seem unlikely for the Patriots to take a first-round wideout for the second straight year. But to give, say, Jarrett Stidham a starting trio of receivers that includes Mims, Julian Edelman and N'Keal Harry? That'd make the second-year passer's impossible job of filling in for Brady a bit easier."
EXPERT: Josh Edwards, CBS Sports NFL Draft Writer
PICK: BRANDON AIYUK, WR, ARIZONA STATE
EDWARDS' ANALYSIS:
"New England selects a wide receiver from Arizona State in the first round for the second consecutive year. Although N'Keal Harry did not produce as expected in Year 1, his potential is vast. The two can usher in Jarrett Stidham and the new look Patriots offense."
EXPERT: Ryan Wilson, CBS Sports Writer
PICK: JORDAN LOVE, QB, UTAH STATE
WILSON'S ANALYSIS:
"We don't think Love will last this long but because there are no trades in this mock draft, he falls to New England, who will not let him get away."
Be sure to check out our draft prospects section where you can watch college highlight videos of all the top prospects entering the 2020 NFL Draft.