Since we last evaluated the Patriots needs, they've entered new territory, aka the post-Brady era. Despite transitioning from the greatest quarterback of all-time, there's little doubt Bill Belichick will continue to put forth a well-coached, competitive football team, but how the greatest coach of all-time gets there will be a fascinating process.
At the forefront is finding a new quarterback to lead the Patriots, but after that there are plenty of other roster spots where new players must emerge. Because of complications due to the Covid-19 pandemic the team hasn't officially announced any of their free agency additions, but it has *reportedly* been business as usual for the Pats.
There were significant losses in free agency aside from Brady, and all were basically filled with baseline veterans, most of whom were far cheaper than the deals secured by players like Kyle Van Noy ($51 million) and Jamie Collins ($30 million). Not including Brady and kicker Stephen Gostkowski, there were one-for-one swaps across the roster as the team got younger and cheaper but far more unproven.
That leaves us to focus on a draft where the team doesn't have the kind of overwhelming draft capital that they're used to, putting a spotlight on every pick and the need to find not just players who can make an impact, but players who can step right in and contribute out of the gate.
Quarterback: Tom Brady signed with Tampa Bay, Brian Hoyer signed, Cody Kessler released.
Defensive Line: RFA Adam Butler and FA Beau Allen signed, Danny Shelton signed with Detroit.
Tight End: No moves.
Linebacker: Shilique Calhoun re-signed, Brandon Copeland signed, Kyle Van Noy and Elandon Roberts signed with Miami, Jamie Collins signed with Detroit.
Safety: Devin McCourty re-signed, Adrian Phillips signed, Duron Harmon traded to Detroit.
Wide Receiver: Signed Damiere Byrd, Phillip Dorsett signed with Seattle.
Offensive Line: Joe Thuney franchise tagged.
Special Teams: Matthew Slater re-signed, Cody Davis signed, Nate Ebner signed with New York Giants, Stephen Gostkowski released.
Let's break down how the needs stack up now.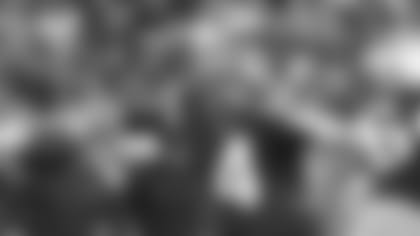 8. Quarterback
We're going with the assumption that Jarrett Stidham is projected as the starter, with Brian Hoyer filling in as the veteran back up, but with just two quarterbacks on the roster there will certainly be another addition. Could they surprise most of us and draft someone in the first couple rounds to compete with Stidham? Sure. But more likely is a mid-round selection in Stidham's mold last season who can learn behind the scenes and develop into the Hoyer replacement and perhaps push Stidham in year two if he fails to emerge as a solid starter. When you don't have a proven starter at quarterback you can never ignore the position, especially in the draft.
7. Kicker
With the re-signing of Matthew Slater and the addition of Cody Davis to offset the loss of Nate Ebner, the special teams are largely taken care of outside of one glaring spot, kicker. With the release of Stephen Gostkowski the Patriots will be at transition at a second position that has been secure for over two decades.
When Adam Vinatieri departed in 2006, the team brought in veteran Martin Gramatica before drafting Gostkowski. Expect a similar approach this spring. Nick Folk is still available, last year's veteran that held the fort while Gostkowski was out would be a short-term fix and good competition for any rookie. It's not surprising to see plenty of mock drafts with New England selecting Rodrigo Blankenship and Tyler Bass, the top two options in the draft.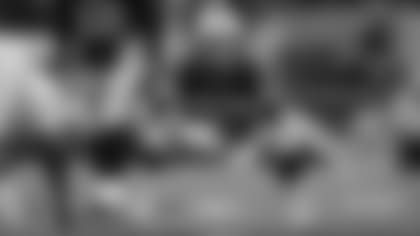 6. Offensive Line
Despite tagging Joe Thuney, there's still some questions about the offensive line. It's an excellent tackle class and though the team could theoretically return their entire starting five, they could look to make some moves. Is it really worth it to pay Thuney a hefty one-year contract during a year where they're rebuilding? The new quarterback would certainly welcome the Patriots most consistent offensive lineman from 2019 back, but working out a new deal with Thuney seems a must.
Marcus Cannon is another player to watch. At 31 it could be time to turn over the right tackle spot, however he'd count more dead money than cap space saved if he was cut. There could be a starting-quality tackle available at 23rd overall who could step right in, not to mention the great unknown with Yodny Cajuste, the third-round pick who spent his rookie year rehabbing from a quad injury. At the very least the team still needs to find a third tackle who can serve as a swing back up.
5. Defensive Tackle
The Patriots could really use a young, talented anchor in the heart of their defensive line to pair with Lawrence Guy. Second-year player Byron Cowart has some potential and Beau Allen is a high-effort player, but it's hard to argue the defensive line is in a better position than they were when Derrick Henry ran all over them in the playoff loss. This isn't a great draft class for defensive tackles, but run stoppers can be found in the mid-rounds anyway. Today's game is still won or lost against the pass, but a tone-setting trench player who can win the critical early-down battles could make an immediate impact.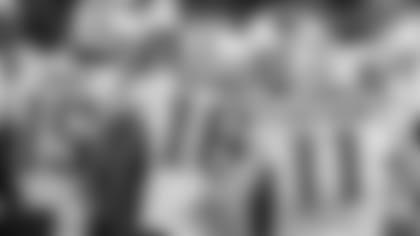 4. Wide Receiver
With reports that Mohamed Sanu needed offseason ankle surgery, it reinforces the need for the team to continue to stockpile the receiver position. This is a loaded draft class and the Patriots could easily add an exciting player even beyond the first round of the draft. Reported free agent addition Damiere Byrd adds an element of speed that was lost with Phillip Dorsett's departure, but the need for impact weaponry to help aid the quarterback transition is critical. Finding a quick-open slot player who can return punts in the mold of Julian Edelman and develop into a reliable third-down option would be a great find, not to mention an athletic outside target that can stretch defenses along the sidelines and deep.
3. Linebacker
Jamie Collins and Kyle Van Noy gave the Patriots plenty of versatility, while Elandon Roberts was an effective run stopping inside linebacker. Their departures will significantly alter the Patriots front seven. Let's discount Collins and Van Noy here because their primary spots were on the edges. The Patriots front is fluid and for our purposes here let's focus on the inside, where Ja'Whaun Bentley can be expected to compete for a more significant role alongside Dont'a Hightower. Adding speed and range from the inside would be the quickest way to improve this group and it's clear why players like Patrick Queen and Kenneth Murray are often mock drafted to the Patriots.
It's too much to expect to find the immediate inside/outside versatility in the draft that now only Hightower possesses, but a pure middle linebacker with coverage ability could really aid the defense. And if they have some talent for getting after the quarterback they'd really check a lot of boxes.
2. Tight End
The Patriots lack of activity in free agency at tight end was surprising. Even after the expected retirement of Ben Watson the team stood pat with just Matt LaCosse and Ryan Izzo. At the very least the addition of another veteran blocker seemed like an affordable and easy way to upgrade the offense. Perhaps the team sees something in LaCosse and Izzo and wants to continue their development, both fought injuries for much of last season, but with just two tight ends on the roster the need is glaring even if just for depth.
This isn't a great tight end draft class. There are promising pass catchers and some mid-to-low round players who have the necessary blocking ability but no clear two-way "Y" tight ends that will step right in and play every down. The team still needs to make multiple additions at the position to get more production than they got last year.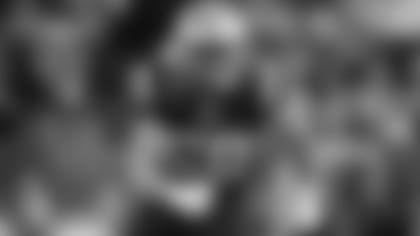 1. Edge/Defensive End
The Patriots line between edge and defensive end is blurry and while John Simon and Brandon Copeland are good edge setters, the lack of pass rush juice is the most glaring potential problem on the roster. Chase Winovich will have a huge spotlight on him. Can he elevate from a part-time pass rush specialist to an every-down player like Van Noy was? Is there any chance of Derek Rivers contributing after two of his first three seasons ended with major knee injuries? Will Shilique Calhoun build on his first season with the team that saw him in a similar part-time rushing role? There are more questions than answers.
There's talent in the secondary, but that talent will be negated if the defense can't get after the quarterback. Interior rusher Adam Butler has improved every year, but the Patriots defense has been at their best when they have an assortment of rushers to rotate and throw at opposing quarterbacks. No one currently on the roster that will be coming off the edge will give opposing offenses any kind of pause and that could be a big problem if not addressed further.