This year's free-agent crop is a lot like this year's draft class: It's not that exciting at the top, but there is better depth than usual.
Ranked below: My top 85 free agents that hit the market with free agency starting Tuesday. Originally, we had guys like Joe Flacco, Ryan Clady, Henry Melton, and Dwayne Bowe at the top of this list. We've since removed seven of our top 11 players because of long-term deals and franchise tag designations getting doled out. We've also added players that were released like Beanie Wells and Antoine Winfield.
This is not a list of the 85 players who will make the most money. It's the list of players I'd want, divided into five tiers.
Let me know where you disagree.
1) Mike Wallace, WR, Pittsburgh Steelers: Speed kills. He might not be a complete receiver, but there's no reason Wallace can't get Vincent Jackson money. (UPDATE: Agreed to terms with Miami Dolphins.)
2) Sebastian Vollmer, OT, New England Patriots: Vollmer is a young, quality starter who is more important to the Patriots' future than Wes Welker. This is where some of Tom Brady's cap savings might go.
3) Andre Smith, OT, Cincinnati Bengals: No one is making fun of Smith's man boobs now. The Bengals chose to tag Michael Johnson, so Smith is in position to hit the market.
4) Andy Levitre, G, Buffalo Bills: It will be fascinating to see if Levitre gets the big-time money usually due to above-average starting guards. (UPDATE: Agreed to terms with Tennessee Titans.)
5) Greg Jennings, WR, Green Bay Packers: Precise route running and yards after the catch are two skills that should work in any system.
6) Cliff Avril, DE, Detroit Lions: He's not great against the run and only played 66 percent of Detroit's defensive snaps in 2012, but Avril hustles and gets to the quarterback. He's a solid bookend starter who will be paid like a great one.
7) Wes Welker, WR, New England Patriots: He's still probably worth more to the Patriots than any other team. Don't be surprised if he stays put.
8) Dashon Goldson, S, San Francisco 49ers: Goldson is versatile and tough. It's a little worrisome the 49ers were so willing to let him hit the market.
9) Tony Gonzalez, TE, Atlanta Falcons: Gonzalez is coming back, and it's expected to be for the Falcons. As free agency gets set to kick off, Gonzo is technically headed for free agency. (UPDATE: Gonzalez's signing is expected to be a formality, but it's not official.)
10) Paul Kruger, OLB/DE, Baltimore Ravens: Be leery of paying a Dexter Jackson-like Super Bowl-run tax to Kruger. Especially when he mostly sat in the Super Bowl in favor of Courtney Upshaw for run-defense reasons. (UPDATE: Kruger agreed to terms with the Cleveland Browns.)
11) Jake Long, OT, Miami Dolphins: Will a team get early-career Jake Long or late-career Tony Boselli? Long is a prime candidate to get overpaid.
12) Sean Smith, CB, Miami Dolphins: A physical player who occasionally looks like a true No. 1 cornerback. (At least for a few games at a time.)
13) Brent Grimes, CB, Atlanta Falcons: He'd be among the top 10 players if not for the torn Achilles' tendon suffered in Week 1 last year. That's a big "if," though. Grimes could sign a short-term deal, but his talent is worth the risk.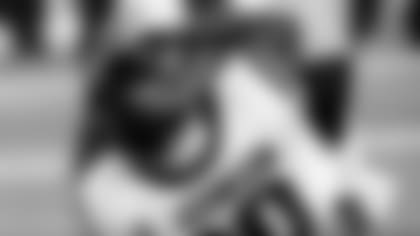 14) Aqib Talib, CB, New England Patriots: I'd take my chances with Grimes over Talib, whose on-field play can be as erratic as his off-field behavior.
15) Phil Loadholt, G, Minnesota Vikings: Loadholt is a throwback to the days when right tackles were maulers in the run game and not great at protecting the quarterback. Hidden value: His name is Loadholt. (UPDATE: Re-signed a multi-year deal with the Vikings.)
16) Dannell Ellerbe, LB, Baltimore Ravens: The Ray Lewis-sized hole at the core of Baltimore's defense makes the versatile Ellerbe a priority to re-sign. He can rush, cover and stop the run. (UPDATE: Ellerbe has agreed to a contract with the Dolphins.)
17) Chris Houston, CB, Detroit Lions: The cornerback market is deep this year, and there's not a huge gap within the top seven guys at the position.
18) Antoine Winfield, CB, Minnesota Vikings: He's still one of the best run-stopping cornerbacks in the NFL and can help a team looking for a slot defender.
19) Keenan Lewis, CB, Pittsburgh Steelers: Lewis quietly stepped up as Pittsburgh's best cover corner in 2012 at age 26.
20) Dustin Keller, TE, New York Jets: Yes, there's a chance he gets a whole lot better away from Mark Sanchez, Tony Sparano and the rest of the Jets' offensive morass.
21) Ed Reed, S, Baltimore Ravens: His post-Super Bowl/Oscars hangover could be mitigated if picked up by the Colts (Chuck Pagano) or the Patriots (Bill Belichick).
22) Danny Amendola, WR, St. Louis Rams: OK, here's a receiver who should be compared to Welker. This former "Hard Knocks" hero in Dallas is a great slot man who can't shake the injury bug.
23) Glover Quin, S, Houston Texans: Defensive coordinator Wade Phillips was smart to make Quin's cover skills at safety a huge part of his defense. Now the Texans will have to pay to keep him.
24) Fred Davis, TE, Washington Redskins: Davis was one of the league's most promising young tight ends before tearing his Achilles' tendon. He could be a great bargain.
25) Michael Bennett, DE, Tampa Bay Buccaneers: Martellus' brother quietly emerged as a difference maker in Greg Schiano's defense.
26) Kenny Phillips, S, New York Giants: Injuries have sapped Phillips' reliability, but he's proven to be a plus starter when he's on the field.
27) Brandon Moore, G, New York Jets: He's so much more than one-half of the "Butt Fumble." Moore can upgrade a lot of starting units.
TIER 3: Starters with questions
28) Dominique Rodgers-Cromartie, CB, Philadelphia Eagles: It's not a great sign that two teams have seemingly given up on DRC in his young career. But how much cash would he have commanded if on the market after his second pro season?
29) Ahmad Bradshaw, RB, New York Giants: A 26-year-old who seems to have the body of a 30-year-old. But there is no better free-agent running back when healthy.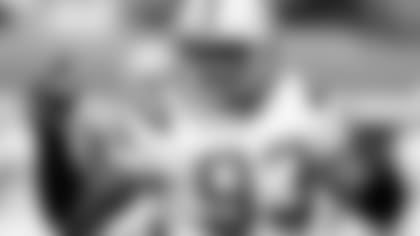 30) Dwight Freeney, DE, Indianapolis Colts: It wasn't just about the scheme change. Freeney hasn't been that explosive for the last two years.
31) Osi Umenyiora, DE, New York Giants: Like Freeney, Osi would best be deployed in smaller doses as a situational pass rusher.
32) Richard Seymour, DL, Oakland Raiders: There are health and motivation concerns here with Seymour headed for a steep pay cut, but there never have been questions about his ability.
33) Sam Baker, OT, Atlanta Falcons: Baker will be the perfect test case for proving what an average starting tackle gets on the open market. (UPDATE: Baker has agreed to terms on a contract to remain with the Falcons, a team source told NFL.com's Ian Rapoport on Tuesday night.
34) Jermon Bushrod, OT, New Orleans Saints: Bushrod will be the perfect test case for proving what an average starting tackle with a random Pro Bowl nod gets on the market. (UPDATE: Agreed to long-term deal with the Bears.)
35) Desmond Bryant, DT, Oakland Raiders: His recent arrest notwithstanding, Bryant is a massive man with a lot of unharnessed talent. (UPDATE: Bryant has agreed to terms on a contract with the Browns, NFL.com's Albert Breer reported Tuesday.)
36) Connor Barwin, DE, Houston Texans: He should have taken Houston's long-term contract offer before 2012. Barwin suffered through a disastrous year, ranking among the worst starting defensive ends in the league by ProFootballFocus. (At least he's young with a history of production.)
37) Delanie Walker, TE, San Francisco 49ers: The proverbial "movable chess piece," to use a Greg Cosell-ism. He will block your face off even if his hands are suspect. (UPDATE: Agreed to terms with the Titans.)
38) Jared Cook, TE, Tennessee Titans: The Titans chose not to use the franchise tag on Cook, an enigmatic talent who has never quite lived up to his potential as a big-time playmaker. (UPDATE: Agreed to five-year deal with the Rams.)
39) Michael Huff, DB, Oakland Raiders: The Raiders released Huff on Tuesday. Huff has 11 career interceptions.
40) Steven Jackson, RB, St. Louis Rams: The veteran back can handle goal-line carries and passing downs, but there is a big risk of paying for past production.
41) Nnamdi Asomugha, CB, Philadelphia Eagles: Some team will think they can turn Asomugha around, but it's an act of faith.
42) Rashard Mendenhall, RB, Pittsburgh Steelers: He's a talented young player with potential to be an above-average starter at a cheap price. On the downside: Even Mike Tomlin couldn't get through to him.
43) Eric Winston, OT, Kansas City Chiefs: A solid short-term solution at right tackle. The biggest question: Why has he been cut twice in two years other than his high salaries?
44) Martellus Bennett, TE, New York Giants: If you can overlook the flaky off-field persona, Bennett fits the mold as a complete tight end who can block and catch. (UPDATE: Agreed to terms with the Bears.)
45) James Harrison, LB, Pittsburgh Steelers: He was paid too much by the Steelers, but Harrison was their best pass rusher by the end of last year. He should still have an effective season left as a starting OLB.
46) Gosder Cherilus, OT, Detroit Lions: The longtime punching bag proved last year he can survive just fine as a starter. (UPDATE: Agreed to terms with Colts.)
47) Derek Cox, CB, Jacksonville Jaguars: Cox struggles to stay healthy, but there's a lot of talent here. He makes a fine gamble.
48) Reggie Bush, RB, Miami Dolphins: Bush is a role player, but he's a very useful role player if deployed correctly.
49) Dunta Robinson, CB, Atlanta Falcons: He wasn't worth top-tier cornerback money, but Robinson is still capable of playing a lot of snaps. (UPDATE: Robinson agreed to a three-year deal with Kansas City.)
50) Spin the wheel of starting kickers (Steven Hauschka, Phil Dawson, Mike Nugent, Jason Hanson): There are too many quality kickers available this offseason. It shouldn't be too hard to find one.
TIER 4: Effective in the right role
51) Adam Jones, CB, Cincinnati Bengals: I'm afraid of what would happen to the former Pacman away from Bengals defensive coordinator Mike Zimmer, but Jones was an excellent slot cornerback and return man last season.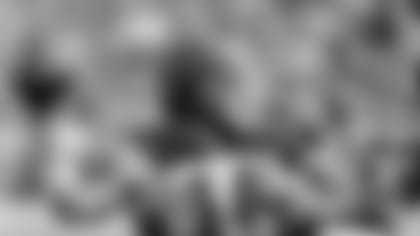 52) Ryan Fitzpatrick, QB, Buffalo Bills: He wasn't worth $10 million, but he's better than almost any backup in the league.
53) Jason Jones, DL, Seattle Seahawks: Jones can be dominant for stretches. A nice rotational player.
54) Cary Williams, CB, Baltimore Ravens: It has to count for something that he was able to hold up as Baltimore's best starting cornerback by the end of the season.
55) Mike DeVito, DE, New York Jets: DeVito has been an unsung hero for the Jets for years. He could fit nicely into a lot of 3-4 defenses. (UPDATE: DeVito has reached a deal with the Chiefs worth $12.6 million, $8 million guaranteed, for three years.)
56) Bradley Fletcher, CB, St. Louis Rams: At times, Fletcher has looked like an above-average starting cornerback. At worst, he won't kill your team. (UPDATE: Fletcher was signed by the Eagles on Tuesday.)
57) LaRon Landry, S, New York Jets: A Pro Bowl year with the Jets helped rehab Landry's value, but he's still a bigger name than impact player.
58) Louis Delmas, S, Detroit Lions: Injuries have sapped his explosiveness as a tackler and Delmas was never the most instinctive player in coverage.
59) Matt Shaughnessy, DE, Oakland Raiders: Once wildly underrated, Shaughnessy has lost two seasons to injury and ineffectiveness. He could prove to be a nice bargain.
60) Israel Idonije, DE, Chicago Bears: Idonije offers quality veteran snaps for a low price.
61) Beanie Wells, RB, Arizona Cardinals: The disappointing first-round pick could still help a team looking for a short-yardage back.
62) Rey Maualuga, ILB, Cincinnati Bengals: Coach Marvin Lewis told Around The League he wanted Maualuga back, but at what price? The USC product has never quite stepped up to leadership status.
63) Daryl Smith, LB, Jacksonville Jaguars: One of the most underrated linebackers of his era, Smith is coming off major injury.
64) Louis Vasquez, G, San Diego Chargers: You could do a lot worse if your team is desperate for a starting guard. (UPDATE: Agreed to terms with Denver Broncos.)
65) Antoine Cason, CB, San Diego Chargers: A.J. Smith's former first-round pick never lived up to his draft slot, but he's not a bad starter.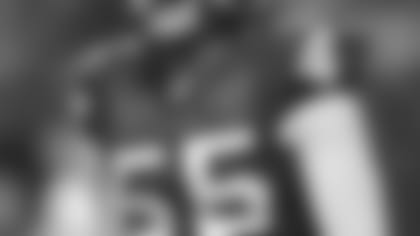 66) John Abraham, DE, Atlanta Falcons: The Falcons need pass rush help and still chose not to keep Abraham around for a $4.25 million base salary. That's not a great sign.
67) Shane Lechler, P, Oakland Raiders: The best punter of his era picked a bad time to have a down season. Lechler, 36, should remain in the league.
68) Erin Henderson, LB, Minnesota Vikings: Two-down linebackers don't get paid much, but Henderson should be able to help a team stop the run. (UPDATE: Henderson has agreed in principle on a two-year contract to remain with the Vikings, NFL.com's Albert Breer reported Tuesday.)
69) Bryant McKinnie, OT, Baltimore Ravens: It sounds like he won't be back in Baltimore. McKinnie's playoff run was rather epic, but teams don't trust it will happen again.
70) Mike Jenkins, CB, Dallas Cowboys: I stubbornly remember the moments that Jenkins looked like a pretty solid pro.
71) Adrian Wilson, S, Arizona Cardinals: Versatile veteran leadership at a cheap price.
72) Sedrick Ellis, DT, New Orleans Saints: The former No. 7 overall pick has shown flashes, but has quietly been one of the bigger busts of the last five years.
73) Cullen Jenkins, DT, Philadelphia Eagles: He can still help teams in a rotation. A return to Green Bay makes some sense. (Note: Jenkins signed with the Giants on Sunday, NFL.com's Kimberly Jones reported.)
74) Philip Wheeler, LB, Oakland Raiders: Wheeler proved last year he can fit into a variety of systems. (UPDATE: Wheeler has agreed to a contract with the Dolphins, worth $26 million over five years, $13 million of which is guaranteed, NFL.com's Ian Rapoport reported Tuesday.)
75) Charles Woodson, S, Green Bay Packers: The potential Hall of Famer needs a coach who can play to his strengths and hide his lack of speed.
76) Felix Jones, RB, Dallas Cowboys: Jones is like a less reliable Reggie Bush, which doesn't sound like a compliment. (It isn't.)
77) Glenn Dorsey, DE, Kansas City Chiefs: Drafted No. 5 overall in 2008, Dorsey has stretches where he stops the run well enough.
78) Brad Jones, LB, Green Bay Packers: Jones proved last year he can play inside. He makes a perfect reserve linebacker who can start at multiple positions when necessary.
79) Brian Urlacher, LB, Chicago Bears: It's more than a little sad to rank him behind Brad Jones.
80) Danny Woodhead, RB, New England Patriots: He probably wouldn't make sense away from the Patriots as a reliable third-down back.
81) Chris Clemons, S, Miami Dolphins: A solid starter coming off his best season. (UPDATE: Re-signed with Dolphins for one year).
82) Julian Edelman, WR, New England Patriots: See Danny Woodhead.
83) Michael Turner, RB, Atlanta Falcons: Still could be effective in a limited short-yardage role.
84) Victor Butler, LB, Dallas Cowboys: He's flashed potential in limited opportunities.
85) Lorenzo Alexander, LB, Washington Redskins: A great option if you need special-teams help.
Just missed the cut: Shonn Greene, RB, New York Jets; Michael Boley, LB, New York Giants; Darrius Heyward-Bey, WR, Oakland Raiders; Isaac Sopoaga, NT, San Francisco 49ers; DeAngelo Hall, CB, Washington Redskins; Donald Thomas, OG, New England Patriots; Antwan Barnes, LB, San Diego Chargers; Shaun Phillips, OLB, San Diego Chargers; LaRod Stephens-Howling, RB, Arizona Cardinals; Dawan Landry, S, Jacksonville Jaguars; Ronde Barber, CB/S, Tampa Bay Buccaneers; Nick Barnett, LB, Buffalo Bills; Chris Canty, DL, New York Giants; Terrance Knighton, DT, Jacksonville Jaguars; Kevin Walter, WR, Houston Texans; Jason Campbell, QB, Chicago Bears; Peyton Hillis, RB, Kansas City Chiefs; Jerraud Powers, CB, Indianapolis Colts; Greg Jones, FB, Jacksonville Jaguars; Patrick Chung, S, New England Patriots; Ryan Harris, OT, Houston Texans; Bernard Scott, RB, Cincinnati Bengals; Takeo Spikes, LB, San Diego Chargers Tracy Porter, CB, Denver Broncos; Anthony Fasano, TE, Miami Dolphins; Cedric Benson, RB, Green Bay Packers; Stanford Routt, CB, Houston Texans; Brandon Myers, TE, Oakland Raiders; Jerome Felton, FB, Minnesota Vikings; Brady Quinn, QB, Kansas City Chiefs.