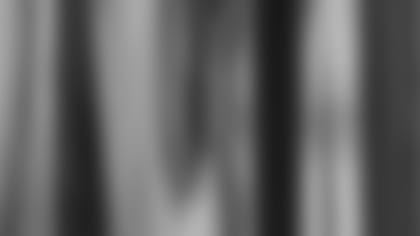 ]()
            By virtue of the fact that the **Ty Law** contract soap opera was the biggest story surrounding the Patriots this spring, the four-time Pro Bowl cornerback's every move will continue to draw fan interest leading up to the season-opening AFC Championship game rematch with Peyton Manning and the Indianapolis Colts. Because, in the world of professional sports and a franchise that cut a defensive captain leading up to the season opener last September, nothing is set in stone. Despite Law's 180-degree change in comments regarding his future in New England in mini camp, many fans won't feel secure in Law's starting lineup spot until they see him on the Gillette Stadium turf on September 9.  

Off the field issues aside, there is little argument that Law (5-11, 200) is one of the top corners in all of football and the cover man in the New England secondary. The 10-year veteran had what may have been his best season in 2003, registering 76 tackles, six interceptions and a league-high 23 passes defensed in 15 starts on his way to his third-consecutive Pro Bowl season as well as AP All-Pro recognition. He then came up with his biggest game of the year, picking off three Manning passes and holding Pro Bowl wide receiver Marvin Harrison to just three receptions for 19 yards, in the Patriots 24-14 Super Bowl-clinching home playoff win. Whether Law is happy, or more likely not, with his current contract status, if he is on the roster this season expect the former first-round pick out of Michigan to remain the defense's go-to coverage guy and one of the few seemingly irreplaceable parts of Romeo Crennel's defensive puzzle.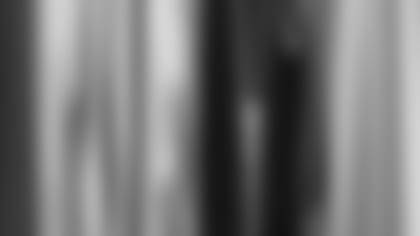 ]()
            Following Law, the focus at the corner spot turns to veteran **Tyrone Poole** (5-8, 188), a guy who had a stellar first season in New England a year ago. After joining the team through free agency last spring, the nine-year veteran won the starting job opposite Law and put in a more-than-solid season as the number two corner. Poole finished 2003 starting all 16 games while registering 64 tackles, a career-high six interceptions and three forced fumbles. Teams appeared to go after Poole a bit more often in the later part of the season and it will be interesting to see if the former first-round pick can maintain the high level of play that made him one of the surprise contributors in a secondary that led the NFL in interceptions (29), passes defensed (121), opponents' passer rating (56.2) and passing touchdowns allowed (11).  

The third key returnee from a year ago is second-year player Asante Samuel (5-10, 185). Samuel, a 2003 fourth-round pick out of Central Florida, played in all 16 games with one start as a rookie. He tallied 35 tackles and two interceptions as the Patriots third cornerback in mostly nickel situations. A somewhat surprising contributor as a rookie, it will be worth noting to see if Samuel can challenge Poole for the job opposite Law or, at the very least, improve in his role as nickel back in 2004.
In terms of new faces, the Patriots brought in a pair of veteran free agents, Terrell Buckley (5-10, 180) and Jeff Burris (6-0, 190), as well as two rookies seventh-round pick Christian Morton (6-0, 188) and undrafted rookie free agent Randall Gay (5-11, 186). Buckley enters his third tour of duty in New England and brings 12 seasons of experience as potential nickel back or backup. He played in all 16 games with the Dolphins a year ago with five starts and tallied 51 tackles, two interceptions, two forced fumbles and one fumble recovery.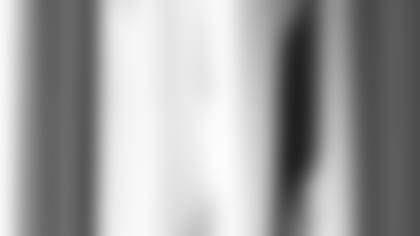 ]()
            Burris is an 11-year veteran who started eight of 13 games in Cincinnati in 2003, missing time in November with concussions. The former Bills first-round pick recorded 44 tackles, two interceptions and one forced fumble in time at both corner and safety for the Bengals. The veteran brings that position flexibility and potential special teams ability that makes a veteran backup even more valuable when final camp cuts come around.  

The 233rd player selected on draft weekend, Morton is a guy who started 25 of 45 games played over four seasons at Illinois. He finished his career with 120 tackles, five interceptions and 41 passes defensed for the Illini, but actually had his best season as a sophomore in 2001 recording 70 tackles, four interceptions, two touchdowns and 26 passes defensed as a 12-game starter. Gay is the ultimate unknown. He started 16 of 42 games played for LSU in four seasons, recording 123 tackles, three sacks, two interceptions and 28 passes defensed. The former Tiger has experience at corner, free safety and nickel back and showed impressive break on the ball in June's mini camp, but expecting an undrafted player to crack one of the best defensive backfields in football might be premature. Best case scenario Gay and Morton may both be fighting for a spot on the team's newly expanded eight-man practice squad, although as a draft pick Morton carries slightly higher expectations.
In the end though the excitement surrounding the Patriots secondary stills revolves around its most talented and notable player, Law. If the veteran All-Pro settles in to his role on the defense and, for the time being, puts his contract squabbles in the mirror, he remains the key piece in a secondary that should once again be a strength for the defending Super Bowl champions