Over the course of the coming weeks Patriots.com will take a look at the position-by-position roster battles that fans can expect to see when training camp kicks off on July 29 at Gillette Stadium.
If you're a Patriots fan looking for the typical training camp fodder of heated position battles and depth chart intrigue, you may want to look past the linebacker position. The Patriots return all four starters at linebacker in 2004, and considering a return to health of Rosevelt Colvin and a proposed position switch by Dan Klecko, the linebacker group – already a team strength – also becomes one of the deepest positions on the team. With so much certainty at the position, expect head coach Bill Belichick and the coaching staff to keep as many as nine linebackers on the opening roster.
The Patriots corps is made up of a group of veteran stalwarts, starting with Tedy Bruschi and Roman Phifer at inside linebacker. Bruschi (6-1, 247) started all 16 games for the Patriots in 2003 and finished second on the team with 137 tackles. He added two sacks and a career-high three interceptions – two of which he returned for touchdowns. Bruschi is joined in the middle by Phifer (6-2, 248), who started 15 of his 16 games last season after starting all 30 of his previous games since joining the Patriots before the 2001 season.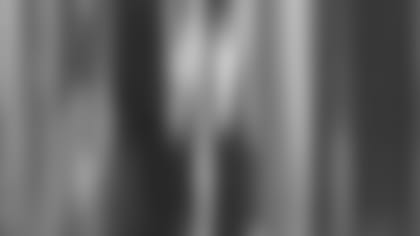 ]()
            Phifer increased his tackle total for the third-straight season, finishing third on the team with 133 stops after registering a team-high 109 in 2002. Since he joined New England after spending his previous 10 seasons with the Rams and Jets, Phifer is the Patriots leading tackler with 334 over the last three seasons. Also in the middle for the Patriots is 10th-year player **Ted Johnson** (6-4, 253), who was a second-round pick in 1995 and has spent his entire career with the team. Johnson was limited to eight games in 2003 because of a broken foot suffered in the opener, but made two starts and registered 26 tackles.  

An intriguing question surrounding the Patriots linebackers is the status of Klecko. A fourth-round pick in 2003, Klecko (5-11,283) played his rookie season along the defensive line, but spent June's mini-camp getting repetitions at inside linebacker. Klecko would provide much needed youth at the position for the Pats; three of the four listed starters are 31 years or older, with 28-year-old Mike Vrabel the youngest of the group. Larry Izzo (5-10, 228) is officially listed at inside linebacker but is solely a special teams player – but a successful one at that. Izzo led the team with 31 special teams tackles last season, and has been named to the Pro Bowl following the 2000 and 2002 seasons as the AFC's special teams representative.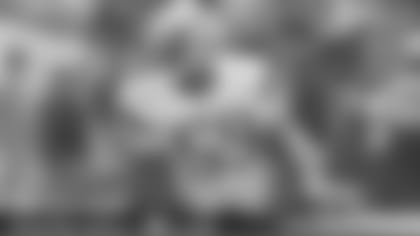 ]()
            One of the biggest acquisitions by the Patriots in recent years was Colvin, who signed as an unrestricted free agent from the Chicago Bears prior to the 2003 season. Colvin (6-3, 250) was expected to step in as a starter at outside linebacker after registering 21 sacks the previous two seasons, but suffered a fractured hip in the second game of the season and was placed on injured reserve following season-ending surgery. Colvin took part in mini-camp, but uncertainty surrounds his official status – not if he will return, but rather when – as he prepares for training camp.  

Vrabel and Willie McGinest provide the Patriots unique flexibility at outside linebacker. Both have the ability to play effectively against the run and the pass, allowing coaches to leave either on the field at linebacker or as a down lineman regardless of the defensive scheme. McGinest (6-5, 270), who has the second longest tenure of any Patriot, registered 5.5 sacks and 79 tackles last season – his highest tackle total since 1999. Vrabel (6-4, 261) played perhaps his best pro season in 2003, collecting 69 tackles, two interceptions and a career-high 9.5 sacks to lead the Patriots.
Matt Chatham (6-4, 250) enters his fifth season with the team as a valuable reserve and special teams player. Chatham started four of his 16 games last season and also registered 19 special teams tackles. Also in the mix at outside linebacker are nine-year veteran Don Davis and second-year player Tully Banta-Cain. Davis (6-1, 235) was active for 15 games last season and finished second on the team with 24 special teams tackles. Banta-Cain, a seventh-round pick in 2003, began the season on the physically unable to perform list before contributing on special teams the remainder of the season.
New to Patriots camp at linebacker in 2004 will be fourth-year player Justin Kurpeikis (6-3, 254), a free agent from Pittsburgh who spent a short stint on the Patriots practice squad in 2003, second-year player Lawrence Flugence (6-1, 239), and rookie free agents Eric Alexander (6-2, 223) of Louisiana State, Quinn Dorsey (6-4, 270) of Oregon and Grant Steen (6-2, 242) out of Iowa.
With experience, depth and flexibility, the Patriots enter the season set at linebacker. The core of Bruschi, Phifer, McGinest and Vrabel will again make the group a strength of the defense. The return of Colvin and the decision on where to play Klecko – which will both presumably take place during the preseason – could ultimately answer some of the team's few lingering questions at the position. A battle will ensue during training camp for the final one or two spots at the position, which could be decided by age and the ability to play special teams