Over the course of the coming weeks Patriots.com will take a look at the position-by-position roster battles that fans can expect to see when training camp kicks off on July 29 at Gillette Stadium.
On paper, and let's face it at this time in the NFL calendar year paper is all we have, the Patriots are a far better team at running back heading into 2004 than when the final gun sounded at Reliant Stadium last February.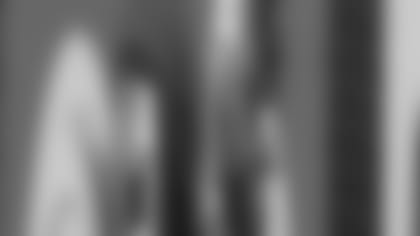 ]()
            Gone is Antowain Smith, who despite helping the team to two Super Bowl wins in three seasons was never really the focal point of the offense or a true threat to opposing defenses. Replacing him as the projected starter behind Tom Brady is three-time Pro Bowl (1999-2001) running back **Corey Dillon**. The former disgruntled Bengal, with his career 4.3 yards-per-carry average and six 1,100-plus yard seasons, adds an instant degree of credibility to a New England rushing attack that hasn't eclipsed the 4.0 yards-per-carry plateau as a team since the Craig James/John Hannah glory days of 1985.  

Always productive when healthy and given the opportunity in Cincinnati, Dillon could potentially fit within Charlie Weis' offensive schemes to not only improve the running game but also create more opportunities in the play-action passing game. The 6-1, 225-pound back was also a workhorse with the Bengals, although admittedly he was the only true offensive option for much of his time there, notching more than 250 carries on five occasions with a streak of more than 300 carries for three straight season from 2000-2002.
After the Smith for Dillon swap on the depth chart the Patriots look very similar at both the tailback and fullback spots as this time a year ago. Potential free agent Kevin Faulk re-signed with the defending champs and will likely continue his role as a change-of-pace, third-down type running back. Faulk comes off a season in which he finished second on the team with 178 carries for 638 yards (3.6). He was also second on the team with 48 receptions for 440 yards (9.2) and brings return capabilities that add to his overall value.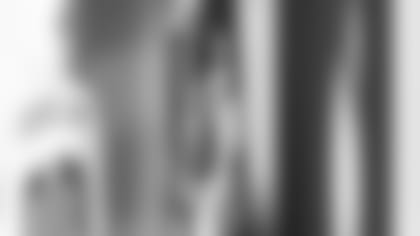 ]()
            Considering the Patriots have kept either two (2000, 2003) or three (2001, 2002) tailbacks in Bill Belichick's first four seasons in New England, it's likely that the remaining group of runners that includes **Michael Cloud, Cedric Cobbs** and **Malaefou Mackenzie** will be fighting for a single roster spot. Cloud re-signed with the Patriots this spring, prior to the team's trade for Dillon, after a season in which he played in just five games but led the team with five rushing touchdowns. He finished the year with 27 carries for 118 yards (4.4) with the bulk of his production coming in his New England debut with seven carries for 73 yards and two scores against the Titans on Oct. 5. Entering his sixth NFL season the former Kansas City second-round pick has never established himself as a go-to guy in the league and will face stiff competition from Cobbs.  

Cobbs, a fourth-round pick out of Arkansas in April, would appear to have the biggest upside of anyone in the running back group after Dillon. The 6-0, 225-pounder rushed for 1,329 yards on 227 carries (5.8) with 10 touchdowns as a senior for the Razorbacks. While he clearly faces a difficult transition from a somewhat simplistic college offense to the complexities, specifically in the passing game, of the NFL, Cobbs has the talent to at least bring up back-of-the-future type questions. He missed time in mini camp with a leg injury and cannot afford such an absence in training camp as he works to showcase his value and potential in search of a backup roster spot.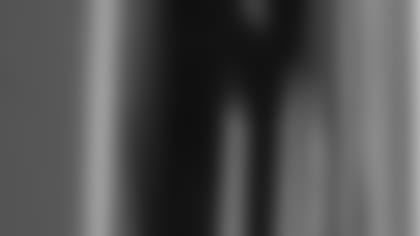 ]()
            At fullback, a spot where Belichick has generally kept two players, New England has returnees **Fred McCrary** and **Patrick Pass**. After joining the Patriots to replace Marc Edwards last spring, McCrary played in just six games in 2003, was released once during the year and finished the season on injured reserve. The 6-0, 247-pound seven-year veteran previously led the way for LaDainian Tomlinson in San Diego and remains the only true fullback on the roster. Unless the team decides to go away from the blocking fullback, potentially allowing tight ends or even defenders like Dan Klecko to fill the role as it did a year ago, McCrary would appear to be a solid bet for the roster.  

Pass is an example of a guy with a unique combination of value and skills that keep him with the Patriots year in and year out. The 5-10, 217-pound former Georgia tailback can carry the ball, block and both cover or return kicks. While he was originally cut at the end of camp a year ago, Pass was soon back with the team and hearing the praise of his head coach by mid September. He totaled six carries for 27 yards, four receptions for 21 yards, 11 kickoff returns for 254 yards (23.1) and 10 special teams tackles on the year. Despite his overall value his release a year ago shows that Pass can become expendable when other players' skills combine to overlap and fill his role with the team. And with the team's history of keeping a number of coverage specialists and recent injection of ability in the return game Pass may once again find himself out of work at the close of camp.
But as much as the backup running backs and fullbacks will be battling for roster spots, there is little question that most training camp eyes and preseason spectators will be focused at the top of the depth chart to see how Dillon fits in with his new teammates. Dillon not only seemingly single-handedly carries the burden of expectation for improving the offense for the defending champs, but also has many detractors who will be searching out the first example of the back's unhappiness or unwillingness to fit in with New England's team-first philosophy. But those problems don't come up on paper and for now that is all Patriots fans have to work with