Over the course of the coming weeks Patriots.com will take a look at the position-by-position roster battles that fans can expect to see when training camp kicks off on July 29 at Gillette Stadium.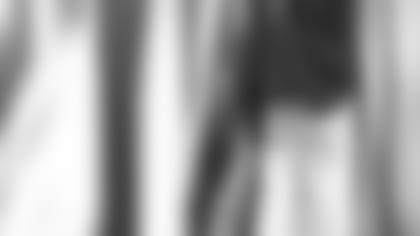 ]()
            It's no secret that the special teams units in New England have been a perennial strength of the Patriots in recent years. With kicker **Adam Vinatieri** and long snapper **Loni Paxton** expected to bounce back from injuries, the addition of punter **Josh Miller** and solid return specialists in **Troy Brown** and **Bethel Johnson**, not much is expected to change on the special teams front in 2004.  

Vinatieri (6-0, 202) unquestionably had his worst pro season in 2003, some of which can be attributed to a back injury that wasn't exposed until later in the season. Despite ranking sixth in the AFC among kickers with 112 points, Vinatieri connected on only 25-of-34 field goal attempts for a career-worst 73.5 percent. He did connect on 16-of-17 attempts within 30 yards, but hit just nine of 17 attempts beyond that mark. Expect a return to form in 2004 from a healthy Vinatieri. The generally consistent veteran currently ranks 10th among the NFL's most accurate kickers with a career mark of 80.6 percent, and has topped the 100-point plateau in each of his previous eight NFL seasons.
Miller (6-4, 225) was signed as an unrestricted free agent from the Pittsburgh Steelers last March and should be an upgrade after a disappointing season from veteran Ken Walter. Miller tied for 12th in the league last season with a 41.9-yard average – including a long of 73 yards – on 84 punts for the Steelers. He also had 27 punts downed inside the 20-yard line. Miller is entering his ninth NFL season, spending the previous eight with Pittsburgh. Undrafted rookie free agent Cody Scates (6-1, 197) of Texas A&M will also be in camp to ease the load on both Miller and Vinatieri throughout the summer.
Another benefit to the special teams will be the return of Paxton, who appeared in 13 games in 2003 before his season was cut short with a torn ACL. Paxton (6-2, 260), originally signed as a rookie free agent by the team in 2000, had snapped on every punt, extra point and field goal attempt for the Patriots during the 2000, 2001 and 2002 seasons before he was placed on injured reserve last year. Undrafted rookie free agents Brian Sawyer (6-2, 250) of Florida State and Grant Steen (6-2, 242) out of Iowa will also get some snapping reps in camp, but there is little question that Paxton is New England's guy when healthy.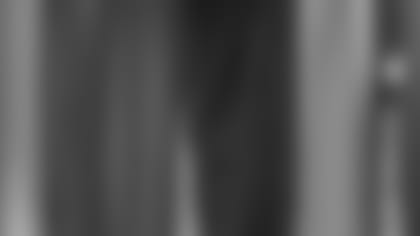 ]()
            The Patriots return game is expected to remain a strength this season behind veteran wide receiver Brown on punt returns and second-year wide receiver Johnson in the kick return game. Brown, who finished 8th in the AFC with a 10.1-yard average on punt returns last season, will likely continued to handle the majority of the work until another player can step up and show a similar type of consistency and potential. Johnson, meanwhile, provided a special teams spark as a rookie by leading the AFC with a 28.2-yard average, registering 847 yards on 30 returns. He also displayed a knack for the big play, returning five kicks for 50 yards or more, including a 92-yard return for a touchdown against Indianapolis. Overall, the Patriots tied for third in the NFL in kick returns (23.8 yard average) and 17th in punt returns (9.2 yards) last season. Running backs **Patrick Pass** (11 returns for 254 yards last season) and **Kevin Faulk** (10 for 207 yards) can also be expected to contribute on kick returns, while rookie receiver **P.K. Sam** (6-3, 210) and second-year cornerback **Asante Samuel** (5-10, 185) may also warrant a look in the return game.  

Led by the likes of Pass and linebackers Larry Izzo, Don Davis and Matt Chatham, the Patriots special teams ranked among the league leaders in kickoff coverage in 2003, holding opponents to an average starting position of the 27.2 yard line. Izzo (5-10, 228) led the Pats with 31 total special teams tackles last season, and was been named to the Pro Bowl following the 2000 and 2002 seasons as the AFC's special teams representative. It will be interesting to watch which, if any, of the veteran special teams specialists end up in a fight for a job with the potential contributions from such young players as Tully Banta-Cain (6-2,250), Dexter Reid (5-11, 203), Guss Scott (5-10, 205) and Dan Klecko (5-11, 275).
But in the end health will still be the biggest special teams story in Patriots training camp 2004. Fans, coaches, and media alike will be on the lookout for positive signs that Vinatieri and Paxton have returned to full health and the form that made them one of the most famous kicking duos in football in recent years