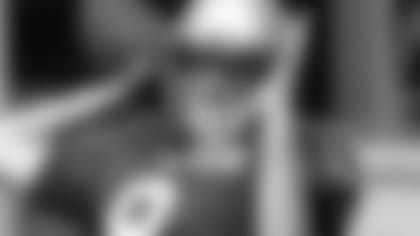 (On what he's looking forward to about practicing and playing against the Saints)
"Just playing. Playing against another team and the competition, obviously. For me, preseason is like the regular season. I'm looking forward to getting back to, obviously we've got the two practices, but really Thursday night is what you come out here and practice for two weeks and you just want to play in a game. It's good that it's coming up."
(On his improvement from year-to-year and practice-to-practice)
"From day-to-day I think you always try to make improvements. I think with football there is never going to be a perfect day. You want there to be, but maybe you want to throw it to a guy's outside shoulder instead of his inside shoulder. It could be as little as that or it could be learning the progression of a new play. For me, practice is an opportunity to get better every day and obviously with the group of quarterbacks we have here, the competition that we have I think brings the best out of all of us, really. For Ryan [Mallett] and I to be chasing a guy like Tom [Brady] there's not a better quarterback in the game. So for us that's a pretty high standard and a high goal to get to."
(One what Thursday night's game is like for him personally)
"Like I said you come out here and practice in the heat and you have training camp, but it's all for the game. I'm really looking forward to playing against other people besides Jerod Mayo and Dont'a Hightower and all those guys. So it will be good to get all of those fresh faces in here and obviously different schemes and things like that and I think that will really test where we're at."
PATRIOTS WR BRANDON LLOYD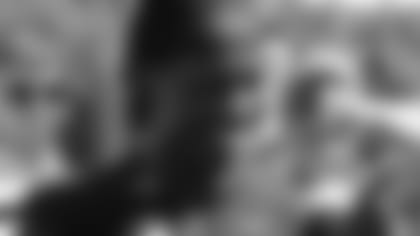 (On the conversion between having pure speed like Usian Bolt and being an NFL wide receiver)
"In my opinion I feel that football players are the best athletes on the planet because we do have backgrounds in multiple sports and we do have the ability to compete in multiple sports at a high level in my opinion. I think straight line speed doesn't necessarily transfer to football speed."
(On the amount of pressure he puts on himself to perform)
"It's just important in building trust with the guys to do my job, to be accountable and to make good plays when my number's called. I think that all factors in there and it's just how I've been playing since I was young and it's just something that drives me in trying to be perfect out on the practice field."
(On how he developed a tendency to make unorthodox catches)
"I attribute that to my high jumping when I was in high school. I did a lot of visualizing and preparing to jump at high heights that you can't practice. I couldn't jack myself up in practice enough to clear seven feet, but I could visualize it and visualize the timing and I was so successful at that, that I thought I'd transfer that over to football. So when I look at the call sheet and I look at the plays I just imagine catching any possible way. [I] visualize every coverage, visualize any catch—one hand, two hands, anything—so when it happens it feels like I've already been there almost."
(On if he takes pride in his ability to catch passes in different spots)
"I take pride in it and I feel like every ball is catchable."
PATRIOTS CB DEVIN MCCOURTY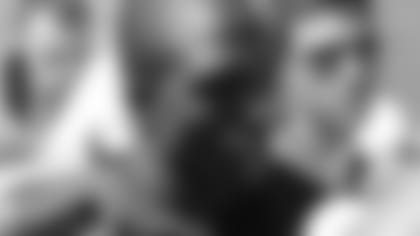 (On what he would tell a rookie what to expect on Thursday night)
"My biggest thing is just to stay calm. What we do out here in practice kind of prepares you for those game situations. Part of the thing with Coach Belichick is we do a lot of things situations here in practice. So just stay calm and prepared for anything and if you feel like you haven't been over something just go back to fundamentals. I think that's the biggest things guys told me my rookie year. I would just tell the rookies, 'Stay calm, use what we've been learning and just out there and play football.'"
(On the importance of practicing different defensive looks throughout camp)
"Since I've been here we've always had a bunch of different things. I think for us it's important just to get it in now and start learning and start knowing it, so when we get into the season and we need it the most it's kind of down pat and we can just go out there and execute it. I think guys are studying hard, coming out here and being able to run different things that Coach Belichick throws at us and Matty P [Matt Patricia]. So we're just working hard to kind of learn that stuff and get out here and be able to execute it."
(On how he was describe the defensive tempo)
"We're just trying to be aggressive and be competitive in kind of everything out there. From the front all the way throughout the secondary, guys are just trying to develop an attitude. Defense has a lot to do with attitude and how you approach the game, so we're trying to keep attitude and trying to do it day in and day out. We feel that getting better as a defense starts from just taking it one day at a time and coming out here and executing in practice each day. It's not just having one good day and one bad day, we're just trying to string good days together."