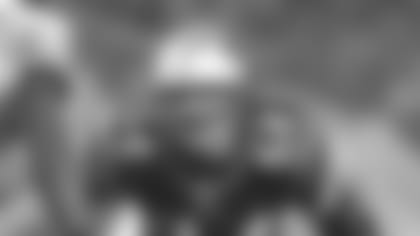 ]()There is no getting around it, the back-to-back defending Super Bowl champions were dealt a huge blow last week when Pro Bowl linebacker Tedy Bruschi announced his intentions to "forgo the 2005 campaign" as he continues to recover from the mild stroke he suffered last February. As cliché as it may be, Bruschi has been the heart and soul of the New England defense during its four-year run of success. That can't be replaced over night.
So just a few days before the official opening of training camp 2005, the linebacking unit on new defensive coordinator Eric Mangini's defense is home to one of the biggest question marks Bill Belichick's team faces heading into a season in which it could challenge levels of success never before seen in the NFL. In preparing to play without Bruschi the team acquired a pair of veteran linebackers through free agency this spring in Chad Brown and Monty Beisel. But there is a big difference between just filling Bruschi's spot on the depth chart and filling the colossal void he leaves behind both in terms of production and leadership.
Brown is a talented veteran with experience in the 3-4 from his days of domination in Pittsburgh, but dealt with injuries during his last few seasons in Seattle. Brown spent all of mini camp in June working at inside linebacker in New England's base 3-4 front, but has experience on the outside and could be used in a variety of roles in New England's diverse defensive schemes. While age and health are concerns, the 12-year veteran last played in all 16 games in 2001, Brown is probably the top candidate to fill Bruschi's position.
If he does get the starting nod, Brown will likely be lining up alongside returning veteran starter Ted Johnson. The 10-year veteran is as healthy as he's ever been after seeing action in all 16 games a year ago (including 15 starts), the first time he'd accomplished that feat since 1997. Despite being used primarily on early downs against the run Johnson finished third on the team with 112 tackles, his highest total and first time eclipsing the 100-tackle mark since 1998. If he can stay healthy again in 2005 Johnson remains a solid force in the middle for the Patriots.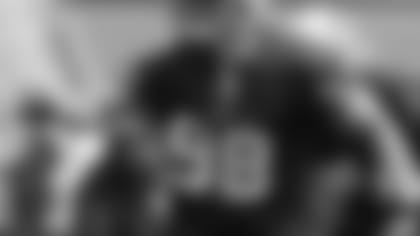 ]()Beisel, another option on the inside who manned the first unit alongside Brown during mini camp, is the latest in a long line of New England linebackers with roots on the defensive line. The 6-3, 238-pound Kansas State alum originally entered the NFL as a defensive end with the Chiefs, but spent his four seasons in Kansas City transitioning to linebacker while contributing on both defense and special teams. He started nine of 11 games played (with time at both inside and outside linebacker) a year ago, finishing third on the team with a career-high 64 tackles, 2.5 sacks, one interception, one forced fumble and one fumble recovery. Chiefs head coach Dick Vermeil expressed quite a bit of disappointment and frustration this spring after losing Beisel, saying he believed all the player's work to transition to linebacker was on the verge of paying off. With New England's track record with guys like Bruschi, Mike Vrabel and others in that transition, it will be interesting to see if Beisel's performance gets a boost in the Patriots system.
Beyond the loss of Bruschi, another player who, as of now, won't be back in '05 is veteran linebacker Roman Phifer. At last check Phifer's locker remained intact in the New England locker room and the veteran has not signed with another team or retired. After starting 16, 14 and 15 games respectively in his first three seasons in New England from 2001-2003, Phifer played in 13 games with one start a year ago, recording 51 tackles, 1.5 sacks, one interception and one fumble recovery. After 14 NFL seasons Phifer may finally be showing his age, but there is little question he knows the New England system and could probably still contribute on the field and in the locker room. Until Phifer officially retires or his locker is removed from Gillette Stadium, a return for another run in New England can't be ruled out.
Another option on the inside is fifth-round pick Ryan Claridge. Claridge has experience on both the inside and outside in the 3-4 from his time at UNLV, but will begin his pro career on the inside. Asking a rookie to step right in and play in New England's complex, linebacker-keyed scheme could be a bit much, but Claridge is certainly a player to watch for the future.
At outside linebacker the Patriots essentially have three starting caliber players for two spots. Willie McGinest and Vrabel got the starting nods last fall with Rosevelt Colvin filling a reserve role as he returned from the broken hip that cost him the bulk of his first season in New England in 2003. Colvin made great strides through the season and by the time the Super Bowl came around was making big plays and showing the talent that made him a double-digit sack master in his final two seasons in Chicago.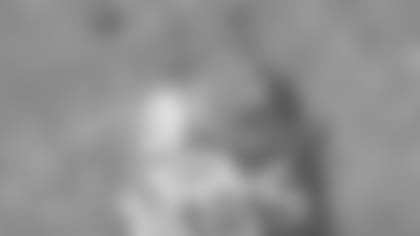 ]()McGinest keeps plugging along as he enters his 12th NFL season. A year ago he started all 16 games and recorded 9.5 sacks, his highest season total since 1996. He may not have all the physical skills he had as the fourth overall pick in the 1994 draft, but the veteran continues to contribute at a high level and has shown a knack for the big play in key situations in recent years.
Vrabel, who because of prohibitive cap numbers in 2006 and 2007 is entering essentially a contract year, had another highly productive season in New England a year ago. His versatility and impressive athletic ability make him a strong weapon for New England's multiple fronts (as well as a touchdown machine as an extra tight end). Along those lines Vrabel took some reps at inside linebacker during mini camp as the team does due diligence in preparing for the many hurdles that could come up during the season. Whether the numbers always show it or not, Vrabel is a key cog in New England's championship machine.
One of the unknown commodities on the outside is third-year player Tully Banta-Cain. The former seventh-round pick has been a strong special teams player in his first two seasons but has yet to make much of a splash on the regular defense. As the group of outside linebackers continues to age the search for youthful energy at the spot continues. Other young players in the mix at linebacker looking to open some eyes with any reps they can get within this crowded group are second-year LSU alum Eric Alexander, NFL Europe allocation Grant Steen and undrafted rookie free agent Andre Torrey. Alexander has the advantage of having played in Nick Saban's Belichick-like system in college and has already impressed the coaches in his short time in New England, while Torrey played defensive end at Arizona but at 6-4, 245 is making the transition to linebacker.
Also included in the linebacker mix is New England's stable of stud special teamers that includes Pro Bowler Larry Izzo, Don Davis, Matt Chatham and newcomer Wesly Mallard. Izzo signed a contract extension last season and is a virtual roster lock, while the spots of the others will be greatly influenced by how the rest of the roster shakes down. As more young players show the ability to contribute on special teams while also serving as legitimate defensive backups the harder it becomes for the special teams specialists to hold on to valuable roster spots on one of the deepest teams in football.
With all that in mind, from this group of 15 players a pack of nine or 10 players will likely emerge for the final 53-man roster. (New England kept 10 players at the spot last September, although Dan Klecko was included in that group of linebackers.) Along the way injuries and how other positional roster battles play out could greatly affect the final few roster spots at linebacker. But one thing is for sure, no matter how many linebackers make it to the regular season or how well that group ends up playing, the Patriots will be undermanned on defense in 2005 due to the loss of Bruschi.