What a difference a win makes. Heading into last weekend, the Patriots were winless going into a game against the hottest offense in the league.
A stunning victory in which the defense completely shut down the vaunted Indianapolis attack has changed New England's outlook. It's still a tall order, but with a win this weekend in Miami the Patriots can get their record to an even 2-2, with a solid 2-1 record in division play.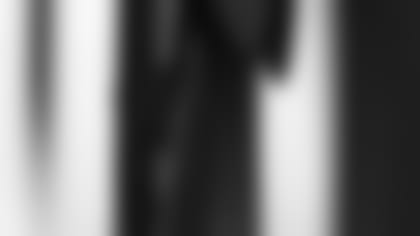 ]()
            "We have a chance now to be on the plus side of the ledger in the division," Head Coach **Bill Belichick** said. "We need to do that. That is what our focus will be for this week.  

"Hopefully our team can understand what it needs to do, and then do it on a consistent basis. We can't have a play one good game, play one bad game type of thing. We need to do things on a regular basis if we are going to win consistently. This is a good challenge for us, and a good opportunity for us to prove that."
The key to last Sunday's win over the Colts was a solid all-around defensive effort. Belichick was asked if he thought his defense played with a sense of urgency, but that's not how he saw it. Instead, he felt as though each player took care of his own duties, and the product was success.
"Coach is always talking about 'Just doing your job, and let the guy next to you be able to depend on you,"' linebacker Roman Phifer said. "If everyone takes care of their own job, the whole defense will be successful. We are trying to forget about last week. We are focused now on Miami. In order to be a good team, we have to be able to shift our focus while maintaining the same attitude and bringing consistency to the game."
What the team has been able to establish in the last couple weeks is confidence. Because the players are learning to trust the performance of everyone else, there is a comfort level formed.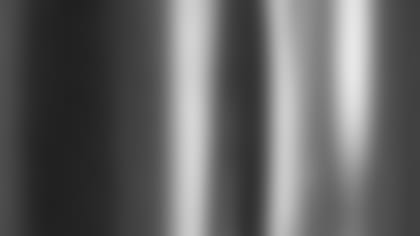 ]()
            "You never know who is going to go down, and you don't always know who is going to be beside you," defensive end **Bobby Hamilton** said. "But you have to have trust in that person. If you are going to give 100 percent, you want him to give 100 percent. I'm glad to see us be able to keep working together and keep believing in one another. We've been able to keep playing together, and that's an important thing. This is not an individual thing. If you do something wrong, the team is going to have a problem.  

"We know in this locker room that we can do it. This week is Miami, and that's what we are focused on."
Belichick no doubting Thomas
The Miami Dolphins have linebacker Zach Thomas listed as doubtful for Sunday's game with a knee injury. He reportedly has a partially torn ligament in his knee, but Belichick expects to see him.
"I'm sure he'll be in there," Belichick said. "They carried him off the field down there when we played them last year, and he was back about one series later. I'm counting on him playing."
Thomas is the catalyst for the Dolphins defense. His speed and ability to be around the ball constantly make him one of the top players in the league.
"(Last week) he played the whole game and was in there for every snap," Belichick said. "He is a key player on their defense and a great leader for the team. He is a tremendous run player, really instinctive. I think he covers a lot better than people give him credit for."
Dolphin game has different feel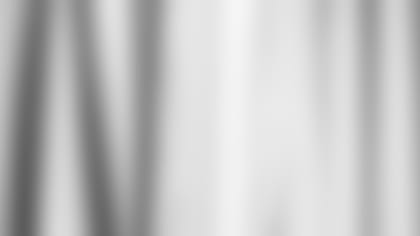 ]()
            Heading into his second week as the Patriots starting quarterback, **Tom Brady** feels a better feeling about New England's situation one week ago. He has a full game under his belt, and the success of the team against Indianapolis has done much for the team's confidence.  

"The Colts came in last week 2-0 and you'd think they'd be riding high and we were looking up at the division," Brady said. "Now we kind of put ourselves back in a better position. I think the approach we are going to take is that we are going out to prepare just like we prepare every week. Certainly there is a better feeling this week than there was last week, but at the same time that was last week and you can't get too excited knowing that you are going down to Miami for a team that's been very successful."
If the Patriots can get a second straight AFC East victory, they will find themselves just ½ a game out of the division lead behind the 2-1 Colts. Indy has a bye this weekend.
Linebacker Matt Chatham was elevated from the practice squad to the 53-man roster in place of Marty Moore, who was placed on injured reserve Tuesday. This is the second time Chatham has moved up to active duty in three weeks. He recorded two tackles and a special teams stop against New York in Week Two.
Chatham should figure immediately into the plans for special teams. Belichick said kicking game ability was more important than the linebacker role as far as filling Moore's spot.
With Chatham moving up, a spot was created on the five-man practice squad. New England signed rookie wide receiver Khori Ivy to fill the void. Ivy originally signed with the Tampa Bay Buccaneers as a rookie free agent out of West Virginia following the 2001 NFL draft. The 6-3, 195-pound wide receiver was a four-year letterman and a three-year starter for the Mountaineers. He finished third in school history with 160 career receptions for 2,412 yards.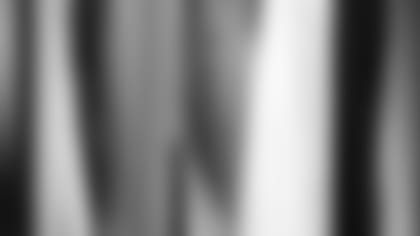 ]()
            The injury list was again rather lengthy for New England. **Drew Bledsoe** is out, and running back **J.R. Redmond** is once again questionable with his ankle injury. Also questionable for the game are safety **Matt Stevens** (knee) and linebacker **T.J. Turner**.  

Defensive tackle Jace Sayler has been upgraded from questionable to probable, but is still nagged by his knee injury. Defensive end Willie McGinest (leg/back) and cornerback Leonard Myers (flu) are both probable.
In addition to Thomas being questionable for Miami, the Dolphins have fullback Rob Konrad (ankle) as doubtful and safety Trent Gamble (shoulder) as questionable. Defensive tackle Ernest Grant (ankle); safety Brock Marion (knee); linebackers Derrick Rodgers (shoulder) and Twan Russell (neck) and punter Matt Turk all are probable.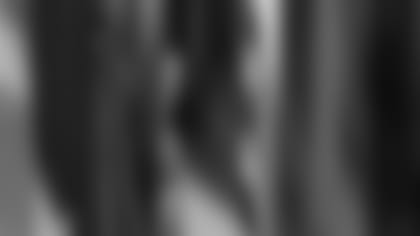 ]()
            Kicker **Adam Vinatieri**, who is a perfect 5-for-5 on field goals and 7-for-7 on extra points, needs just three points to become the third player in team history to score 600 for his career. He trails only **Gino Cappelletti** (1,130) and **John Smith** on the Patriots all-time scoring list… When **Antowain Smith** scored his second touchdown against Indianapolis, he became the first Patriot to rush for two in the same game since Oct. 24, 1999 when **Terry Allen** did so against Denver.