After a week off, the Patriots will return to action this weekend against the Giants in a matchup that could have a significant impact on the draft's top five selections this spring. With some time to evaluate their 2-8 team, Patriots coaches should have some changes up their sleeves as the team prepares for a final seven-game run to end the season. What could those changes look like and how might the team go into the offseason? Here are your mailbag questions.
I understand that playing "moneyball" has historically been very successful for the Pats and is one of their organizational strengths (along with great ownership / culture / player development / willingness to bring great former Pats back into the fold (eg. Collins, Chung, Hoyer etc.), but are they taking it too far? There seem to be a lot of Pats still playing at a high level elsewhere that we could have retained if we paid them. Instead we let them go and then seem to panic and sign free agents that often don't work out as well as the departed. -Brian Fiedler
There's a lot to unpack here, but let's start with the "money ball" of it all, which I believe is the general notion that the Patriots have tried to build a team that has a strong middle class and focuses more on spreading out the cap hits rather than overinvesting in just a couple players. Not sure exactly who we'd say got away, other than Joe Thuney and Jakobi Meyers. I think both of those players could help this team right now, but Thuney is more complicated than Meyers due to the team's attention to the guard spot since 2020. Really, they shouldn't be missing Thuney after hitting on Onwenu and then spending a first-round pick at the left guard spot that ultimately became Thuney's replacement in Cole Strange.
So not to beat a dead horse from my perspective but to me it's not the spending model it's draft misses and lack of players selected by the team who are even worthy of a big contract. Even this offseason we're looking primarily at Kyle Dugger, Onwenu and Josh Uche with expiring contracts and none of them should necessarily break the bank. They spent in free agency in 2021 but I think we can all see now that it's hit or miss when you go that route. To me, the cycle is broken because there isn't a core of players from the draft that are defining the team, it's a mish mosh of older veterans and free agents, with just a smattering of players that have developed and even those are now facing a crossroads with the team. 
Of all the things that have surfaced in the last 1-1/2 seasons of Patriots football, this "It was all Brady--Belichick is nothing without Tom"-narrative has bothered me the most. Pats fans are unbelievably spoiled, and the Pats-haters are simply too myopic to recognize that there was SO MUCH more to the unprecedented success of the team than a QB who evolved into the GOAT. The three Patriots-assistants who lasted the longest (with brief stints away from the team) are/were Dante Scarnecchia, Ernie Adams and Josh McDaniels. All three are gone. As are the treasure trove of great assistants like Romeo Crennel, Charlie Weis, Eric Mangini, Brian Flores, Brian Daboll and now Matt Patricia. There are more, but those are the headliners.
I'm curious if you feel that part of why Bill has fortified his coaching staff with family members is because they are the least likely to leave him with a void to fill in the offseason--as seems particularly the case with McDaniels' departure, that caught him by surprise when he had to wait a year to fill the position with O'Brien, his obvious first choice. -Steve Eckert
Personally I don't see that as a specific motivating factor, I think it's more that Steve and Brian have been around the team for 20 years and have gotten as much insight and grooming as any coach to come through this system. I think Bill would be excited to see both of them get external opportunities with the chance to grow under other coaches and systems. The brain drain has been a factor but I think we've seen some really good strides from the coaching staff with Demarcus Covington and Ross Douglas starting to earn some well deserved recognition in external circles. I'd also throw Mike Pellegrino in that mix because he's done a really good job developing cornerbacks in recent years no matter what kind of complications he's faced. I think the bigger problem has been developing the upper level personnel spots where there seems to be a disconnect between the players they're bringing in and how they're being used on the field. The 2022 draft class is a prime example right now in that regard. I also think the lack of an Ernie Adams/Matt Patricia sounding board for Bill Belichick has seemingly had an effect on some of the in-game decisions and finer points of execution and game-planning. 
First time emailing PU so here it goes, looking at offense by position I don't feel good about keeping most of the players. So at wide receiver I have Pop Douglas, at tight end keep Brown and Henry on cheap deals, running back we need to think about locking Stevenson up long term, early draft a multi threat back, on the line Trent Brown has to go, we need to sign Big Mike at right tackle, Andrews will most likely retire, draft a four year starter at quarterback, can Strange play tackle? -Steve Phillips
Let's see if I can wade through all this. We can start at offensive line, where I am intrigued by the idea of just moving Mike Onwenu to right tackle. Or how about just giving him enough of a new contract that he'll feel like he's being taken care of even if he does end up playing more as a tackle than at guard, since tackles make more than guards. It seems like Sidy Sow has potential so that helps, but I still wonder if Cole Strange can retain his left guard spot and no, he won't be a tackle. The only other spot to consider with him is center so perhaps Strange and Jake Andrews could duke it out if David Andrews were to retire, though he is still under contract through 2024. At least having Onwenu back in the mix assures that the right side of the line will be secure. But really, if there was a way to get it done, I think my preference would be to get two new bookend tackles who are actually tackles this offseason. I still think Onwenu is most effective as a guard.
As for the rest, they need to add at running back for sure, but even without anyone under contract alongside Stevenson it's a stretch for me to see them extending themselves to retain him. It's just the nature of the position and there are too many needs. They should draft two complementary backs this season like they tried to do in 2022. Not sure Hunter Henry would be all that cheap but I am still all for his return while Pharoah Brown is a nice complementary piece who should be easy to retain. 
Why are we all getting our hopes up that after the bye there will be a change? BB will trot out Mac again, he'll play poorly and make at least one crippling turnover again, along with multiple almost mistakes and they may stumble into a win because they are playing the only team more dysfunctional than they are. The reality is BB will not make any changes and we'll here the same grumbling refrain week after week. "Need to coach better, play better, on to (fill in the blank). My question is when is the decision to make changes, at QB, playing younger players, etc. out of his hand and ownership insist on changes? This with the recognition that they will not fire him during the season. -Josh Ferreira
Yeah, I think we're all sick of that refrain after these losses but I don't know how there can't be any changes after the bye week. Even Monday it still seemed up in the air at the quarterback position, but it's hard for me to see them not at least giving Zappe a week to show something. Will the week off for the bye do enough to reset Mac in any meaningful way? He was trending toward that awful interception at the end of Colts game and I'm not sure just a couple days away from the facility would do much to get him back on track.
I just think other than the QB position we're already there with the young players, they're playing, now they have to find a way to be productive. Boutte, Thornton, Reagor have all gotten some chances but have just six catches for 48 yards between the three of them! Shaun Wade is finally playing, and maybe Josh Bledsoe deserves a callup from the practice squad, or at least increase Marte Mapu's playing time. But other than that, there aren't really any younger players who aren't getting enough chances, so I don't think it's going to be all that much of an issue. We just need the unproductive young guys to actually flash something.
We hear a lot about how Coach Belichick and the Pats need to draft better on offense, but the conversation always seems to end there. What's gone wrong with the Pats' draft process, and how can they fix it? -John Smolak
I could probably write a three-part docuseries on what has gone wrong with the drafts but I couldn't tell you what the power structure or setup has been that has led to the misses, I can only highlight how bad the misses have been. Ultimately it has to lead back to Bill no matter who is in personnel so that's why I don't get too carried away wondering how things changed from Nick Caserio to Matt Groh. Leaving out the 2023 draft, which has actually been the most promising of recent history, the Patriots have just nine players currently on their roster and contributing from their last six drafts (2017-2022). Raise the bar to high-level, impactful starter and you'll quickly drop to five, and beyond this season you might be down to just four players, Wise, Bentley, Barmore and Stevenson, who are still in NE and starting. In some cases they took the right position but the wrong player (first-round receiver, N'Keal Harry). In others they got both the position and the player wrong. To me, of everything that gets pointed out as a reason the Patriots have won just two games, these draft misses are the biggest problem. You can get around anything if you draft well. Your salary structure is easy to manage, you aren't dependent on overpaying free agents to fill too many holes and you have a locker room dynamic in place that is built year after year with talent reinforcing preexisting talent. The Patriots have totally fallen off that cycle and can only get back to greatness by reestablishing it with solid classes. While 2022 looks like a bust, 2021 and 2023 were good enough. We'll see if they make any investment in the 2020 or 2021 classes beyond their rookie deals. Because 2019 (no picks left on the roster four years later) and 2022 look like whiffs that made the problems worse at a critical time for the franchise. 
Why haven't the Patriots found and hired a consensus talented general manager to oversee the draft? I know there is no guarantee with drafting young players out of college, but just about all of the top teams around the league have been able to achieve a much higher win rate than the Patriots have with their draft choices. How many of the current Patriots have been drafted by the Patriots over the past three to five years? It is time for someone else to "BUY" the groceries. -John Kent
See above and a new GM with Bill Belichick remaining as head coach is never going to happen. 
A lot of buzz was generated about Marte Mapu, the intelligent heat seeking missile who impressed during training camp. Tavai is having a tremendous season and Bentley is a rock, but any insight on why Mapu has been playing very little, and when he does it's mainly at safety? Does he need to bulk up to play in the box? -Derek Smith
We've flirted with Mapu in the box just a bit but for the most part he's been a safety this season aside from some sub-package looks at the second level where he still flashed some of his ability to quickly diagnose plays and close on the ball. His work as a free safety has been a learning experience and it's certainly a departure from what he did in college. Mapu's positional breakdown so far per PFF… Box: 71 snaps, Free Safety: 53 snaps, Slot: 21 snaps. I do think a full time move to linebacker would require him to bulk up a bit and really, with Bentley and Tavai in the mix going forward it's hard for me to see them making that move. So for now I'd love to see him more in the role the football coaches envision him in. Yes they're stacked a safety but the more playing time Mapu gets the better for the long term. Is there a chance he plays really well and the team says let's just turn it over to him and Peppers next year and let Dugger walk? I think there could be, even if I'd like to retain Dugger. 
Please help me out here. Every day I'm seeing new stories on how Bill Belichick is on some kind of short list. I'm really having trouble wrapping my head around the entire thought. Here you have presumably the greatest head coach in the game, he's led the team to 9 Super Bowls in 20 years, winning 6 of them, he has an undeniable best record taking his team to Division and Conference Championships. Just who does anyone think is going to be able to replace him? I read stories that Mike Vrabel would be a slam dunk. Really? His head coaching career is barely above .500 at 53-43. Despite having his top players in injured reserve, and playing with a QB that I've been saying since last year is not the teams future, he's managed to keep them at least somewhat competitive in most of the games this year. Do you really think Robert Kraft would really consider replacing him? -Cliff Maurand
All good points Cliff and I think we should all consider very carefully what things post-BB will look like just like we had to consider what 2020 without Tom Brady was going to look like. Everything you said is right and Belichick's resume and experience put him alone far above anyone else that could be a future option as a head coach. Simply finding an offensive flavor of the month and drafting a top quarterback in 2024 doesn't all of a sudden put the Patriots back in contention, but I will say it feels like we've been spinning our tires for four seasons here. The drafts have continued to be up and down as the team entered a rebuild phase and many of the free agent deals have been head scratchers that have not paid off. Meanwhile, the good young players who have flashed in recent years have seemingly regressed or been stuck at levels they hit early in their careers. Finally, top it off with poor special teams plays and the inability to beat any teams with their starting quarterbacks with any consistency. Despite the prior success, the recent years have not been good nor have they shown much promise that things would get better. In some ways, sitting at 2-8 right now is a culmination of a lot of problems, not just a weird injury-laden outlier. Major changes have to happen to get this team back on track and now we can debate how far up they need to go and have extensive they need to be.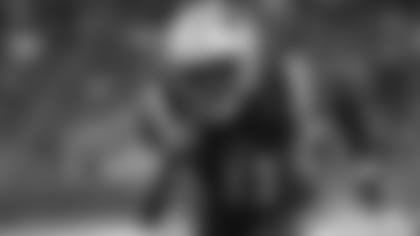 Hi Mike, which wide receiver do you want to see play more to evaluate him for a potential roll in next year's offense? -@joelshapiro20
Tyquan Thornton. I get why people are intrigued by Boutte and even Reagor, but neither of them were second round picks made by the Patriots. Boutte and Reagor were fliers, one in the sixth round, the other for the practice squad. But Thornton is the one the Pats really wanted and so far he's had an incredibly disappointing second season and it's hard to believe that even the limited promise that he flashed last season and in minicamp this spring has already fallen by the wayside. If the Patriots can't get anything out of Thornton the rest of the way with the season going like it has, it will just make Thornton another receiver who is under contract for 2024 but with limited expectations.
Which veteran backup QBs could the Pats bring in for 2024? Sorely missed this season. -@proudblackmatt
Jacoby Brissett is really the only one who interests me at this point. I just don't want to invest significant money in someone like Jimmy Garoppolo or Baker Mayfield or Kirk Cousins when none of those guys are going to be the long term answer and at best all they'll do is maybe get you an extra win or two while eating up snaps from someone who could be developing. I'd rather just stick with Mac and let him keep competing for the job while you add another high-round rookie to the mix. In that regard someone like Brissett works. He can hold the fort but no one expects him to be the answer and he'll give you at least a baseline of performance that Mac has been below this season. I think 2020 with Cam Newton scarred me. I'd rather have just gone with Stidham and let things play out.
Say Maye and Williams are gone by the time the Pats pick in round one. Unless Harrison Jr. is there, do they trade back, pick a stud tackle and get Bo Nix late round one, high round two? He seems like a gritty guy with an accurate arm, something the Pats could use. - @TheEbenJoslyn
It's November, I can't do this yet.
Do you see Shaun Wade developing in such a way as to show promise for being a fourth corner going forward to next year? -@cth654
It's possible but so far I wouldn't say I've seen enough to believe Wade can push for a rotational job. But I'm a fan of trying to find out! I'd throw Bledsoe into that mix as well. If they love strong safeties so much and have two that could be coming to the end with the Pats (Dugger, Phillips) why not use this chance to see if Bledsoe could be a stopgap next year so they don't have to use more draft picks on the position? Wade's under contract next year, so this is valuable experience that could translate to helpful depth.
DISCLAIMER: The views and thoughts expressed in this article are those of the writer and don't necessarily reflect those of the organization. Read Full Disclaimer