It wasn't the most enjoyable bye week in Patriots history for sure. At 2-8 and all drama from the season basically lost, it was an opportunity to take a peek around the league to try to gauge which teams are contenders, pretenders or something in between.
Unfortunately, in many cases that opportunity never fully materialized thanks to a rash of injuries to key players all across the league.
Week 11 began last Thursday night when the Ravens and Bengals went at it in what was supposed to be an important AFC North clash. But the game fizzled quickly when each team lost one of its best players in the first half, and Cincinnati's hopes for the season were likely dashed as a result.
Ravens All-Pro tight end Mark Andrews was sent to injured reserve with a cracked fibula and ligament damage to his ankle after being tackled following a catch. Shortly thereafter, Bengals quarterback Joe Burrow was wincing in pain due to ligament damage in his right wrist. He also was placed on IR and will be lost for the season.
Losing Burrow obviously figures to have a far greater impact on Cincinnati's postseason chances as the Bengals sit at 5-5 without their star quarterback, but Andrews' injury is a huge blow to the 8-3 Ravens as well. Lamar Jackson relies heavily on the tight end, and his absence will force the Ravens to adjust in order to remain in contention in the deep AFC.
Those were just two injuries that have made a significant impact on the season. Starting quarterbacks have been lost in droves, starting with Aaron Rodgers' Achilles' tendon tear just four plays into the Jets Monday night opener. In addition to Rodgers and Burrow, a list of starting quarterbacks lost for the season (or at least significant time) includes Deshaun Watson, Kirk Cousins, Anthony Richardson, Daniel Jones, Justin Fields and Ryan Tannehill. Matthew Stafford, Jimmy Garoppolo and Derek Carr have also been banged up and missed starts for their respective teams.
Every NFL season is filled with injuries that negatively impact their teams, but the rash of quarterback maladies has been alarming. And the major health problems haven't been reserved for quarterbacks either. Minnesota wideout Justin Jefferson has missed several games with a hamstring issue. The Ravens lost running back J.K. Dobbins in September to a torn Achilles while Buffalo's Matt Milano and Tre White, Cleveland's Nick Chubb, Dallas' Trevon Diggs, Philly's Dallas Goedert, the Rams Cooper Kupp as well as the Patriots Matthew Judon all went down with serious injuries and missed large chunks of the season. That's just a sampling of the big names that have been affected by injury so far this season.
Again, the injuries themselves aren't anything out of the norm but the amount of health issues that have had serious repercussions across the league definitely seems to be on the rise. That's what made watching the slate of games during the bye week difficult. Trying to imagine how teams might look down the stretch is difficult with so much key personnel on the mend.
The league is so powerful that it will carry on business as usual as it continues to rack up huge ratings and generate plenty of excitement as the playoffs approach. But the amount of star power lost to injury has been an unfortunate byproduct of the game.
In a related issue, Andrews' cracked fibula came as a result of the suddenly controversial hip-drop tackle that has led to a fair number of injuries. Cincy's Logan Wilson, a standout linebacker, came under fire after using the technique to take down Andrews. Some alarmists believe the tactic should be outlawed, which would further make the life of a defender near impossible.
The bottom line is the powers that be have gone to great lengths to eliminate unnecessary helmet-to-helmet contact, imploring players to lower their target zone to the midsection to avoid concussions and other dangerous outcomes. Many players feel blows to the knee are also considered to be unnecessarily dangerous and take great exception to those tackles.
So, what's left for a defender if Wilson's textbook helmet to the midsection wrap-up tackle is outlawed in the future? Fans and media alike love to be critical of today's players for their lack of fundamentals when it comes to tackling. Yet when a technique like the one Wilson used to bring down Andrews leads to an injury, the hue and cry turns to player safety and outlawing another element of the game.
Several years ago Seattle was credited with instituting the rugby-style tackling that is now commonplace around the league where the head is removed from contact as the player uses his shoulder while wrapping up the ball carrier as he turns and drops his hips. It's a style that has many similarities to the one that is now facing heavy criticism.
The bottom line is injuries are and always will be a part of the game, and legislating the hip-drop tackle out of it will only lead to problems in other areas, not to mention making life infinitely more difficult for defenders. There can't be an overreaction in response to every unfortunate aspect of the game. Otherwise, the result will be changes that will make the sport difficult to even recognize.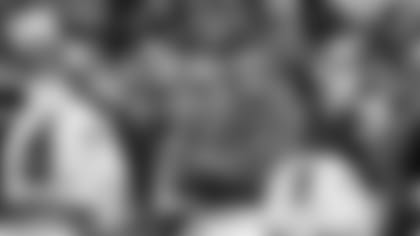 It was just one game, and truth be told the Jets offensive ineptitude had a lot to do with it, but the early returns on Buffalo's switch at offensive coordinator were quite positive. Joe Brady took over for the departed Ken Dorsey and helped get Josh Allen untracked in a 32-6 romp over the Jets.
After a slow start for the Bills offense, Allen seemed to settle in with some help from his play-caller, who dialed up some wrinkles while getting the backs involved in the passing game. Allen used two easy throws to pick up touchdowns, one coming on second-and-goal from the 5 when he hit James Cook alone in the flat and the other on a similar route to convert fourth-and-1 into a 28-yard touchdown to Ty Johnson.  
Those are the types of easy completions that have been missing from the Bills passing attack, and the lack of imagination was one of the criticisms that led to Dorsey's firing. Allen finished 20 of 32 for 275 yards and three touchdowns and one interception, which came on an irrelevant Hail Mary on the final play of the first half. While the Jets offense set up many of Buffalo's opportunities in the game, it was clear that some subtle changes from Brady allowed Allen and the Bills to take better advantage.
At 6-5 Buffalo is by no means out of the woods in terms of earning a potential playoff spot. With road games at Philadelphia, Kansas City, Miami and Pittsburgh as well as a home date with Dallas, the Bills still have a lot of work to do.
Who says defense is dead? Try telling that to Cleveland and Pittsburgh, each of which has very little offense to rely on yet took 6-3 records into their AFC North clash Sunday in Cleveland. The Browns came out on top behind rookie Dorian Thompson-Robinson, who led a last-second field drive to squeak out a 13-10 win. It's awfully difficult to win consistently while producing so little on offense, and with the Browns losing Deshaun Watson for the season that will likely be to road the Browns need to take moving forward. But at 7-3, Kevin Stefanski's group is in prime position to earn a playoff spot in the AFC.
Nice come-from-behind victory for the Rams over the Seahawks on Sunday with Matthew Stafford leading a pair of late drives to erase a 16-7 deficit and come away with a 17-16 win. Sean McVay made the task more difficult than it needed to be, however. Trailing 16-14, the Rams picked up a first down at Seattle's 7 with 1:53 left, causing the Seahawks to use their first timeout. McVay could have had Stafford take a knee twice to burn the final two timeouts, then a third to melt as much time off the clock as possible before booting the chip shot game-winner.
Instead, the Rams threw an incomplete pass on second down, preserving a timeout and more importantly, more than 40 seconds on the clock. Seattle called the final timeout following the third down pass, and the Seahawks still had 1:31 to go following the field goal. Even a Rams touchdown would have left Seattle plenty of time to mount a game-winning drive of their own.
Three kneel downs would have taken the clock under 50 seconds, making it much tougher on Seattle's comeback bid. As a result, Geno Smith came off the bench following an arm injury and marched the team into field goal range. Fortunately for McVay, Jason Myers pushed his 55-yarder wide to the right, allowing the Rams to escape.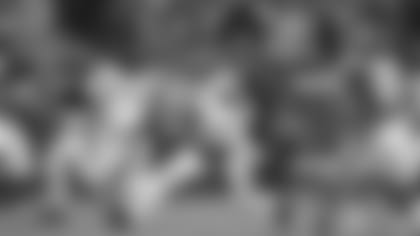 Philadelphia (9-1) – Give the Eagles credit for overcoming a terrible first half on the road.
San Francisco (6-3) – The Niners are slowly inching back to dominant status.
Kansas City (7-3) – The Chiefs literally dropped one to the Eagles and have only themselves to blame.
Baltimore (8-3) – The Ravens take over the top seed in the AFC, but now deal with life without Andrews.
Detroit (8-2) – Impressive comeback against the Bears but the Lions defense needs to pick it up.
DISCLAIMER: The views and thoughts expressed in this article are those of the writer and don't necessarily reflect those of the organization. Read Full Disclaimer