Before Vernon Crawford made a name for himself in New England as a pro football linebacker and eight-time national championship coach, he couldn't point out New England on a map. The 1997 fifth-round draft pick by the Patriots did not know where New England was, nor how much the area would one day become a lasting part of his legacy and a place he'd call home.
Crawford grew up south of Houston in Galveston, Texas, and started playing football at the age of six, instantly becoming a natural on defense. During his formative years, he continued to grow – both physically and in his love for the sport – and went on to play varsity all four years at Texas City High School.
"I really didn't know how good I was until one of my coaches started taking me to different colleges. It went from there when I realized I could play at another level. I started to push myself academically to get there," Crawford said.
The six-foot-three, 230-pound Crawford attended City College of San Francisco and later transferred to Florida State University. A two year starter, he compiled 77 tackles and 2.5 sacks in 11 games his junior year, before hearing his name announced with the 159th overall pick by New England. The feeling of joy Vernon experienced in that moment was quickly followed by confusion.
"I was thinking, New England? I know we don't fly across the sea," said Vernon with a laugh.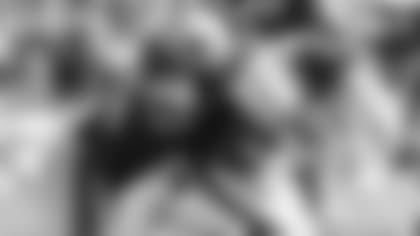 A quick geography lesson later and Vernon was on his way to Foxborough, Massachusetts. The Patriots utilized Vernon on special teams and he earned All-Rookie Special Teams Honorable Mention in 1997. Vernon had his most productive season in 1998, with 13 tackles as a linebacker and 14 stops on special teams.
In 2000, Vernon was traded to the Green Bay Packers with the opportunity to start on defense, but a hamstring injury ultimately cut his NFL career short. Crawford transitioned to the XFL and the Arena League, but maintained a strong connection to the Patriots organization and its alumni group.
"It was great. They gave me a jumpstart in life that continued on," said Crawford. "I stayed around here and was embraced by the Patriots alumni. To me, once a Patriot, always a Patriot. Just the support that the Kraft family and the Patriots organization has shown us and showed my family. That's why I haven't left [New England]. I had a choice to go home or stay this way and you know, family is family. I feel blessed to be here and be a part of the organization for life. It's an honor."
After officially retiring as a player in 2004, Crawford channeled his love of football into coaching. It was important for Vernon to find ways to not only stay connected to the sport but to give back to local communities and help foster a younger generation. It was an easy decision for him to find ways to pay that forward.
When Crawford was the wide receivers coach at Curry College in 2008, former Patriots defensive back Derrick Beasley approached Crawford with a unique proposition: help coach a fledgling women's football team.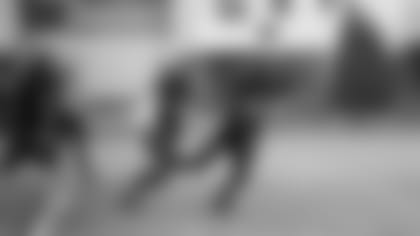 Women playing football was a new concept to Crawford, but after helping run a tryout camp with the team, he was hooked, never knowing how much women's tackle football in Boston was about to flourish.
"I saw women that wanted to get better and wanted to learn this sport the best they can," Crawford explained.
No one had previously given women an opportunity to learn the sport, groom their skills and develop their knowledge of the game, but Crawford saw their desire and knew he had the tools to help them succeed. Instantly, he was all in. It was a perfect marriage.
"It's not right that they [the Boston Renegades players] didn't get a chance to play in high school. Some of the guys play football because that's just what they're taught [to do]" said Crawford. "These women are trying to get back something they missed, so they have a time clock and it's even faster than the guys, because they don't get a chance to play as many years as some guys play. They're just starting their journey."
Crawford began as the defensive line coach, but held a variety of titles over the next seven years as he assisted the team's coordinators.
The team too, went through a variety of titles.
Before officially becoming the "Boston Renegades" in 2015, the team was known as the Warriors, the Rampage, the Mass Mutiny and the Boston Militia. They won titles as the Militia in the Women's Football Alliance in 2010, 2011 and 2014.
Coach Vernon was the Boston Militia's defensive coordinator, but transitioned to the Boston Renegades offensive coordinator in 2015.
The change to 'Renegades' was a result of the team's owner abruptly backing out prior to the start of the 2015 season. The reigning WFA champions quickly found themselves in a precarious position that threatened their livelihood.
That's when Molly Goodwin, Mia Brickhouse and Erin Baumgartner– recently retired Militia football players – decided to take matters into their own hands to prevent the team from going under.
Under the direction of Goodwin, Brickhouse and Baumgartner, the Renegades put out a statement in Boston Magazine saying, "The Boston Militia has retired in name only. While we will not be continuing under the same name, our commitment to excellence and to bringing another championship title back to Boston is unwavering."
Things were anything but easy, but their commitment to excellence and each other paved the way for the Renegades' success. With stable ownership and an eager roster of coaches and players, the rejuvenated Renegades put together eight winning seasons, six straight conference championships and five straight WFA National Championships (not including the 2020 COVID-19 canceled season).
Crawford, a fifth-round pick by the Patriots in 1997, played three of his four NFL seasons with New England. His best season came in 1998 when he notched 13 tackles as a linebacker and 14 stops on special teams. Crawford's investment in building a culture of discipline with a strong focus on honing in on the details has played a major role in the Renegades' dynasty.
As Patriots fans know, dynasties are not built overnight, but rather through consistent dedication to the game and formulating a culture of team building rather than self-serving. Crawford has relayed that message to the Renegades players, routinely stressing the importance of sacrifice.
"I believe how you do anything is how you do everything. I study it like my life depends on it. I try to make them understand, if you want to be great at something, you've got to do it like your life depends on it," Crawford said. "You have to want it like you want to breathe. If you were drowning, head under water and you're not thinking of that dream, then I don't feel like you want it as much. That's a problem for me."
Crawford's high standards, for himself and his players, have undoubtedly played a major role in why the Renegades have achieved so much success.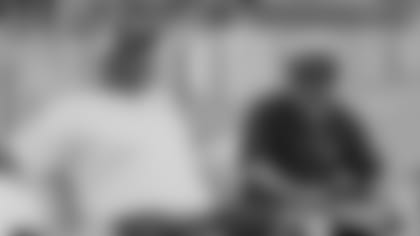 "Continuity and consistency are the keys to any successful program, and I think what makes Coach Vernon so great is he's always driving to be better," Renegades head coach John Johnson said. "He's always striving to be better than he was yesterday and last week, the week before, last year. We just geek out all the time on details of being better. We truly, truly love it." Johnson and Crawford have been coaching alongside each other for over 10 years on various coaching staffs throughout New England, but Johnson admitted there is no one he'd rather be on staff with than Crawford.
"We both love to have fun, we're both comedians, or at least we think we are. He really is like a crazy little brother to me." Johnson said. "When we talk about family with the team, it really is a family, and we embody that. We've role modeled it and it's been contagious. Without having that day-in and day-out, year-in and year-out, I'm not sure we'd have the kind of success we've been having. He's the key central piece to all of that."
It doesn't take long at practice or a game to notice how invested Crawford is in each play and each player. His goal has always been to give the offense, and team, the adequate preparation needed to succeed on the field.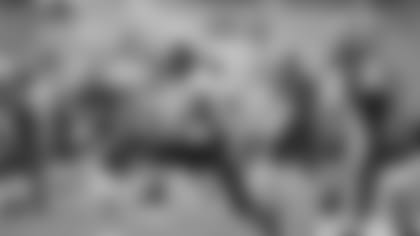 Running back Katie Falkowski expressed that Crawford's drive for perfection was intimidating during her rookie season in 2021, but she quickly came around to see Crawford's point of view.
"I think he's a savant, and I see it in how he installs and prepares for games and how he gets us ready," Falkowski said. "He always says, 'we're looking for perfection,' and because of that, he has really high expectations. You realize and learn how much Coach Vern loves the game, but also how much he believes in you. He shows you how you can be better and that's all you could ever ask for in a coach."
Although Crawford brings a detail-oriented, tough love approach, he never loses sight of the fun in football, frequently cracking jokes and lavishing players with playful nicknames. The balance of levity and gravity helps fuel the healthy competition.
"I think Coach Vern is hilarious," Falkowski said when asked about her favorite memories with Crawford. "There's a million moments, but I think at practice he's in a mood where he's just hilarious, he's screaming out stuff, calling people goofy names and telling the defense they're doing stuff wrong to try and get them off. It gets us all fired up."
Outside of the Renegades, Crawford works as the head coach at Quincy High School. Having had opportunities to coach both men and women, Crawford explained that the biggest difference between the two is how appreciative the women on the Renegades are about the sport. Due to the lack of opportunities growing up, a majority of the women weren't able to play organized tackle football until much later in life. By contrast, some boys start playing Pee-Wee Football at five years old.
While boys have more of a head start, Crawford appreciates the level of commitment the Renegades players have shown to learn and grow their football IQ.
There may be no better example of this growth than former wide receiver and current WR coach Kathryn "Ty" Tylander, who played under Crawford and now coaches alongside him, even filling in for him at OC if needed.
"On a personal note, it was difficult to step out of my cleats and into a headset," said Tylander. "However, from the start, Vern gave me unconditional trust. This made me feel empowered to help in any way I could."
"I knew our offense well from the positions I played, but he has helped me make significant strides in the 'why' of our offense – when to take advantage of certain matchups, how to attack space, and when to call certain schemes. He's provided me with the building blocks I've needed to be the OC if he is unavailable, and those are big shoes to fill – both literally and figuratively."
One of the most important relationships on any football team is that of offensive coordinator and quarterback. The one that exists between Crawford and 20-year veteran and eight-time national champion quarterback Allison Cahill is as good as it gets.
"She's a leader, but it's still my job to make sure that she's standing strong and is comfortable in herself," said Crawford. "The whole offense breathes through her."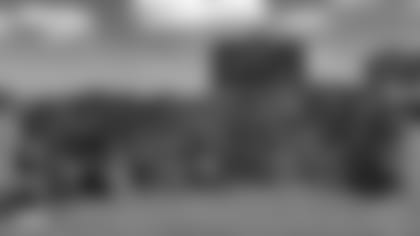 Just as Tom Brady had a learning curve, Cahill, under Crawford's tutelage, has grown into the championship quarterback she is today.
"It's an absolute pleasure to play for Coach Vern," Cahill said. "He played for legendary college coaches in Bobby Bowden at Florida State and Pete Carroll with the Patriots. Like them, Coach Vern is a coaching legend in the world of women's football. It's no coincidence that we've won eight National Championships with him on our coaching staff. His knowledge and passion for the game is unmatched, and his presence has elevated our entire program as well as women's football at large. I wouldn't be the quarterback I am without him."
"On top of it all, he has a heart of gold and is one of the funniest people I've ever been around."
Cahill surpassed 25,000 career passing yards during the 2023 regular season, but the Tom Brady of women's football is not looking to slow down anytime soon.
Coming off their championship this summer, a 35-7 victory over the St. Louis Slam, the Renegades have won five straight WFA Pro National Titles, including four straight undefeated seasons – a run so remarkable that recently retired Patriots safety Devin McCourty marveled at it while serving as a honorary captain for one of the team's games this season.
"They're the most dominate team in New England," McCourty said. "I don't know if my daughter is going to have the athletic ability, but I FaceTimed her, showed her the field so she could see that women can do anything they want. These women day in and day out, year in and year out are teaching these young girls that you can have any type of goal and choose any path. It doesn't matter if 100 people have navigated that path or if no one has ever navigated it. You can go be the first."
Indeed, the Renegades' dynasty has earned the team a lot of respect and recognition, including that of Patriots Chairman and CEO Robert Kraft, who lent his team plane to the Renegades in 2021 and 2022 for their championship games in Canton, Ohio.
"That was awesome," Crawford said. "Even the back seats are first class. I could put my feet out. That was one of the coolest things ever. Mr. Kraft gave us that opportunity and he does so much for the whole New England area, schools, and more. Any time I get an opportunity to go somewhere with the Patriots Foundation, I do it. He's unbelievable. I can't say enough about him."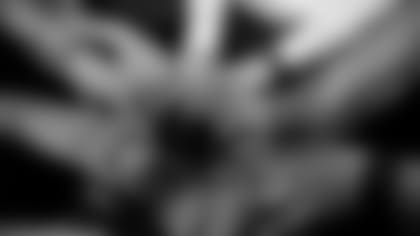 With the overwhelming success of the Patriots and Renegades, it's clear that football dynasties in New England truly know no gender – and no limit either.
When asked which title with the Renegades was his favorite, Crawford simply smiled and gave an answer familiar among Patriots fans.