A 14-hour drive from their hometown in Maine, the Austin family watches their daughter Savannah as she zig-zags through cones, runs drills and catches passes. She's surrounded by a hundred others who share her passion for football at this year's girls' football clinic hosted by the Cleveland Browns in Canton, Ohio.
Across the street at Tom Benson Hall of Fame Stadium, the Boston Renegades are practicing for their third straight Women's Football Alliance Division I Championship. As their own drills wrap up, owner Molly Goodwin jumps into the team huddle to encourage a few players to stop by the clinic and say hi.
More than a photo op, she tells them, it's a chance to show the next generation that a path for them in football is possible. Nearly the entire team walks over.
The Renegades cheer as participants run through stations and they stay for photos as the clinic ends. It doesn't take long for them to find Savannah. As they chant her name, Savannah's father, A.J. Austin looks on with a teary-eyed smile.
"In the town we're from, she's the only girl on the team," he says. "She plays with the boys. To see her inspired by these people, it's awesome. Absolutely awesome."
The next day, after the Renegades hoist their third straight national championship trophy in a win over the Minnesota Vixen, they find Savannah once again – this time, sitting in the stands behind Boston's bench. The team runs over to greet her and hand her the trophy. She smiles as she and her dad pose for a picture.
"That's a future Renegade right there."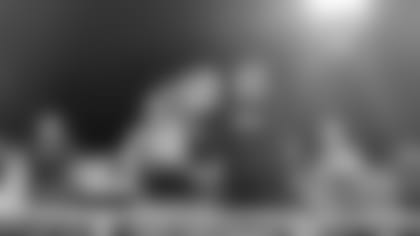 Boston has time and time again been called a city of champions. Most casual mentions of "title town" are shorthand for four of the major men's teams with storied histories: the Patriots, Red Sox, Celtics and Bruins.
But they are not the region's only teams with continued success.
For years, the Boston Renegades have been building their own legacy. On July 24, the Renegades won their sixth national championship in franchise history and their third consecutive title.
"Dynasty! Dynasty! Dynasty!" cheers came from the fans who made the trek to the championship game, and eventually the team itself took up the chant. Yes, it is a dynasty.
"There's something about Boston, something about sports being played in Boston," wide receiver Adrienne Smith said before the game. "I don't think it's any surprise, at least not to me, that the women's tackle football team has fallen in line with all of the other dynasties Boston produces. I don't think it's a coincidence. I can't explain it, but I just know this was meant to be."
The success of the franchise is undeniable. The 42-26 title win over the Minnesota Vixen was far and away the closest game of their season, having allowed just nine points total in their five regular season games and three points in their semi-final win over the Tamp Bay Inferno.
Yet, in a sports media market as saturated as New England's, the Renegades have bobbed just below the surface, waiting for the day they punch through to the mainstream Boston sports narrative in a long-lasting way.
When Robert Kraft offered up the Patriots team plane to fly the Renegades in pursuit of trophy No. 6, it was a simpatico moment. Six championships for the Patriots, and now six championships for the Renegades. On July 22, the team arrived at Gillette Stadium early in the morning to find the boards lit up wishing them good luck. Mr. Kraft made a surprise appearance to send them off.
Allison Cahill, the Renegades quarterback and reigning league M.V.P., never thought she'd see this moment. As an 18-year veteran and one of the league's standout stars, it felt like validation for the work they've put in season after season.
"We've always known what they have and what we have, but now they know. To have folks at that level with the Patriots and the league, it's just like here's your stamp of approval. We see you and we respect it," Cahill said. "I think we've been fighting for that for a long time. I'm just so grateful that it's this team that's going to represent, not just Boston, but all of women's tackle football."
"This team" is one that demands excellence and commitment above all else. It has to.
On average, players for the Renegades pay $750 a season to play, though that number fluctuates from year to year. In addition to that fee, they pay for their own equipment, from shoulder pads to helmets, and when they are on the road, each player is financially responsible for travel and accommodations.
The cost alone means there are women who don't play simply because they can't afford it.
Then factor in day jobs and scheduling. For every player, football isn't a source of income. They are personal trainers, teachers, electricians, business owners and executives. They have to find time in their already full lives to practice, lift, train and rehab. Many had to take days off from their full-time jobs to be able to play in the championship game.
Out of necessity, football cannot come first.
"I wish that this was something that we could do full-time and get paid for," defensive back and wide receiver Chanté Bonds said. "We're doing it for the love of the game, for the pure love of the sport. This is why we keep coming back to the races. As much as we'd want to get paid, we just love the sport so much that that overcomes everything."
The weekend of the championship game, however, the priorities switched for the Renegades, even for just a few days. They flew on a private plane – the first time they were able to travel as a team since 2019. They hosted a media day. They had team meetings and practiced a stone's throw from the Pro Football Hall of Fame.
For a weekend, Cahill said they got a taste of what it would be like to play football full-time.
"For the next few days, we get to be professional football players … It's just football. None of us can work this weekend," she said. "All of that is on the back burner, where typically football has to be on the back burner. It's inspired me. If this leads to more attention or exposure, what can I do to level up and be better next year?"
To hear Allison Cahill is still finding ways to improve, nearly two decades into her career, will surprise almost no one who has watched her play.
The success of both the Renegades and Cahill are inextricable. On Saturday night, she made history as the first quarterback to lead her team to six national championships, surpassing the Detroit Demolition's Kim Grodus, who won her fifth title in 2007.
In spite of her experience, Cahill shows up with a fire and intensity for the game that has not waned since she was a child playing on her town's flag football team. Cahill grew up watching the Patriots from the cold, aluminum benches of Sullivan Stadium with her father. Like so many girls who love football, the options for playing in high school and college were slim, so basketball took precedent. After playing in college, she found women's professional tackle football.
The rest, as they say, is history.
As much as Cahill is a natural athlete, she works twice as hard to be that good. She shows up and puts in the work. In the NFL, that's a tired cliché. In the WFA, it isn't a given that a player can be fully present. It's hard to put football ahead of work and life's obligations.
But if anyone comes close to putting the game above all else, it's Cahill. That drive is exactly what her teammates love about her.
Every season, the only individual accolade she vies for is the team's perfect attendance award because it means she showed up for her team every time. Once, she played two snaps after breaking her clavicle. And then there's the time a former teammate got a job in San Francisco, and Cahill was furious. She couldn't believe she would leave the team, no matter how great an opportunity. Her teammate recalled it with a laugh. That's just Al.
Adrienne Smith travels from New York City for practices and games and has been doing so for a decade. Part of the reason she made the jump from the New York Sharks to the then Boston Militia was because of the standard set by the organization. That is in large part due to Cahill's dedication to the game.
"That's why I love her. That's why I make this commitment and make this trek," Smith said. "It's been 10 years of coming from New York to Boston for practices and games because I'm surrounded by people who believe in excellence. We breathe it. We sweat it. We've got it."
So much of that striving for excellence is built into the DNA of the Renegades.
In December 2014, the then Boston Militia were looking forward to defending their national championship title when the players learned ownership was disbanding the club. With a month until the start of the 2015 season, there were two options: let it fold or fight like hell to keep it afloat.
Former players Molly Goodwin, Erin Baumgartner, Mia Brickhouse and Cahill chose the latter.
What should have been a "dumpster fire," according to Baumgartner, was instead the launchpad for sustained success.
"I thought we would do this for one or two years as a stopgap measure," Goodwin said at a team luncheon the day before the championship. "Here we are doing something big."
As momentous as the championship weekend was for the Renegades, Goodwin, co-owner Michelle McDonough and General Manager Ben Brown put an emphasis on the team's history. The 2021 Boston Renegades can now say they've flown on the Patriots plane, traveled to the Pro Football Hall of Fame, and played in the birthplace of football.
But the reason they got this far? The women who blazed the trail years before.
"This weekend is extraordinary, but it's all built on the backs of a lot of hard work from women for decades," Baumgartner said to the team. "They were pioneers in the sport who are here supporting you and sending you their love."
"As you're out there battling, just know that even if you don't see me around … there are people that are rooting for you today," Brickhouse said. "We're rooting for you because we never wanted this thing to fail."
The team's very existence is an act of defiance, but for the last six years, the Renegades' dominance has outlasted any doubt. In the words of Baumgartner, those in the organization were told they could never succeed. They said: "[Expletive] you. Watch me."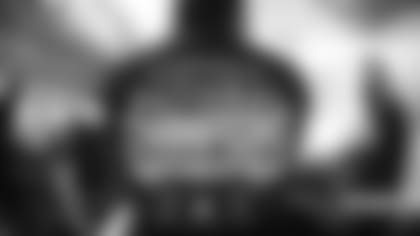 In sports, players on any team are the ones in the spotlight – win or lose. But behind the scenes, there is an entire supporting operation ensuring that everything runs smoothly so those taking the field are as prepared as possible.
Beyond the players of the Boston Renegades is a front office that handles every detail. There is no job too big or too small for anyone.
General Manager Ben Brown stands holding a camera attached to a long pole to tape drills at practice. During the championship game, owner Michelle McDonough is filling up water bottles. Molly Goodwin sends out every merchandise order that comes in – including a t-shirt for Devin McCourty ahead of the championship game.
If a job needs to get done, someone will get it done. It is truly all hands on deck for the volunteer-run organization.
"Our motto is: get one percent better every day. That's ownership, management, it's coaches, players, volunteers. Get better. Just improve. Do a job and get better at it. We don't get hung up on titles," Brown said. "No egos. It's like, how can we make the team better?"
In a league where players are already stretched thin in terms of commitment level, this makes a huge difference. It allows them to show up and get right to work without wasting time on housekeeping.
"Everything runs from the top down," said Danielle Fournier, defensive end and the league's reigning defensive player of the year. "That doesn't start or stop with the players. It doesn't start with just one person. We hold each other to the same level of intensity and make sure we get it done."
It's the organizational consistency that has, in part, allowed the Renegades to flourish.
"Once you have that structure and the optimum base, you can make sure everybody can just stay focused on what you need to do," offensive linewoman Stephanie Jeffers said.
This goes for coaching, as well. Head Coach John Johnson and Assistant Head Coach and Offensive Coordinator (and former Patriot) Vernon Crawford bring a unique touch. Up until this year, the duo also coached together at Seekonk High School where the roles were reversed. They are a fluid duo that live and breathe football.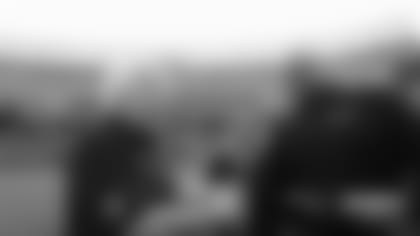 While not every former NFL player is suited to coaching, the partnership between Crawford and Johnson is something special. There is a reason Crawford continues to pour himself into this team in particular.
"I've watched it from the bottom up the way they've grown," Crawford said. "Actually, the first year they switched over, I didn't know if I really wanted to do it again, but just for the love of the game. They really locked in. Anybody that's locked in and loves the game like I love it, I mean, I can do it anytime."
In turn, having coaches of their caliber attracts younger coaching talent. An opportunity to learn under Johnson and Crawford is a chance to get a crash course in football acumen. The Renegades coaching staff, like its players, are unpaid. They work full-time jobs and commute from all over, like Special Teams Coordinator Cliff Ashley, who drives from West Hartford, Conn., to Revere for practices.
They do it because they are dedicated to the team and the game, and that only helps the organization improve.
"Part of why we have continued to separate ourselves from everyone else is we have continuity of great ownership, great coaches, and that attracts and retains great players so that you can build year over year," Brown said. "You're not starting fresh with new faces, new personalities. The learning curve that is associated with anything – owning a franchise, coaching a franchise, playing football – is no different."
The thing about the Renegades, though, is once you're in the Renegades family, you are in for life.
McDonough joined the leadership team after being a fan for years. She was asked to assess their business operation and how things were running. What started as a summer project ended in part ownership.
"As an owner and someone who's helping on the business side, you get to see very little football," she said. "On the other side, this is a family and a community. It's mesmerizing. It's intoxicating. It's an added family."
Former players serve as coaches, advisors, volunteers and loyal fans. Whitney Zelee is a former player who has stepped up in every possible role since her retirement, even adding the title of sponsor to her Renegades resumé.
As a former soccer player, rower and swimmer, Zelee found football as an adult.
"Football, I mean, there's just nothing like it," she said. "When it found it, I found home."
And she found family, including her wife, Cahill. As the team prepared to leave Gillette Stadium for the WFA Division I National Championship, Zelee was emotional seeing how far the program has come in a matter of years.
"Every day they put so much work in and they don't ever imagine or expect to get this level of recognition from an organization like the Patriots … It's just all the validation that they need," she said.
Like Zelee, many Renegades found their way to football after college, and in some cases, well into their 30s or 40s. Unlike the NFL, where careers begin in the early 20s and last, on average, for a little more than three years, WFA players skew older.
These women fought for a place in a sport that has not always accepted them. When the WFA took over Canton for a full weekend and the Renegades and the other teams competing walked into the locker rooms at Tom Benson Hall of Fame Stadium, there was a single restroom: a men's room.
The silent assumption that there wouldn't be a woman in a football locker room is one players in the WFA are familiar with. Little by little, the results of their hard work are chipping away at that resistance.
"Imagine what we could do if we had nothing but time to dedicate to our craft," Goodwin said. "When people question us, women's football, I say, 'Come and watch us, not only on the field but watch us for a season and see the amount of time and energy, the football IQ, the football acumen. You tell me that you don't have more respect for us.' We are trying to do what the Patriots are doing on half the time, no resources, no medical. I guarantee you would not walk away without being in awe of these women."
Untapped potential hangs over women's football. What could these women do if given the same resources as a professional men's team? What if they could study their opponent for days on end? What if they had a team of trainers to ensure their body was treated before taking the field?
While several Renegades said they feel a momentum shift in support of the women's game, Cahill said she was cautiously optimistic about equity in the game in terms of resources and compensation.
"It feels emotionally vulnerable to wish that that's going to happen," Cahill said. "Maybe for some of the younger players, that's something they can really wrap their minds around, but after 18 years of doing it, it's hard to envision my life changing to that degree."
Adrienne Smith, on the other hand, is ready for the moment. She is ready for change.
"A lot of people say this is a cliché: all for the love of the game. You hear that in men's sports all the time. All the love for the game that they have, and they're pulling seven or eight figure salaries," Smith said. "When you truly love something, you do it for free. That's what we have been doing. Do you want to stay doing it for free? No, because we're putting in all this amazing work. We're creating a product that's pulsating. It's intense … I really feel like the time has come for us to get our dues, for us to get our checks."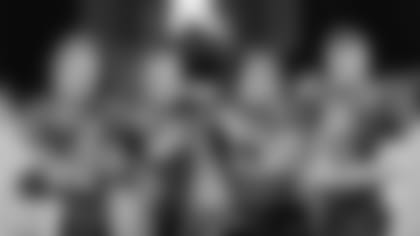 The first night the Renegades are in Canton, they, as a team, take a private tour of the Pro Football Hall of Fame. They are greeted by President and CEO of the Hall of Fame David Baker, who sets the stage for what they are about to see: football history.
Greatness exudes from every room. In every corner there is another legend of the game, another unforgettable play, another moment that changed the course of the sport forever. These are the men the Renegades grew up watching, the ones who helped them fall in love with the game. For these women, they had to look to the men's game and try to imagine themselves on that path.
Now, girls and women who love the game – girls like Savannah Austin – don't need to daydream about finding a foothold in the game. They have women like Jen Welter (a former member of the Mass Mutiny), Jennifer King, Katie Sowers and more to look to. They have the WFA, and they have the Renegades.
That is a responsibility the Renegades do not take lightly.
"It's important that we do this right for those girls so they have a chance and that this isn't a one-time thing. This is a long-time thing," Goodwin said. "[It's important] that we do it right so that we stay in the conversation because that's the most important thing about what's happening right now. We're finally in the conversation. That's bigger than any plane trip we could ever take."
Inside the hallowed halls of the Pro Football Hall of Fame is football legacy. Only two percent of Hall of Fame's collection is on display at any given time. There is too much football history to be contained by those glass cases.
Soon, the curators will make room for another piece of history: Cahill's game-worn jersey and a football signed by the team.
For a team like the Renegades who play for the love of the game, it's damn well time the game loves them back.