For Jordyn Lombardo of Milford, Mass., football is a familial experience. Her extended family gets together and assumes their assigned spots in front of the TV and she hasn't missed a Super Bowl with her family yet.
As a sophomore at the University of South Carolina, Jordyn thought she would be missing Super Bowl Sunday with her family for the first time. Then she saw a cheap flight home, and Jordyn realized there was a possibility she could be home to watch the Patriots with her family.
There was just one thing standing in her way: a Spanish test Monday morning.
"Obviously, the cheap flight sparked my interest pretty quickly, and I was like at all of my syllabi for my classes and I realized I had an exam on Monday," she said. "Everywhere on my university registrar was saying that you can't move exams for something really pressing, obviously, so I was like 'I don't think this is going to work.'"
In the words of Michael Scott quoting Wayne Gretzky, "You miss 100 percent of the shots you don't take."
Jordyn emailed her professor asking if she could take the test early, and she was surprised by the response of her professor who "hates the Patriots."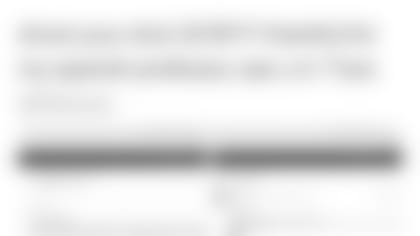 "She was luckily very understanding even though if there was a team, if I was her and there was a team that I hated, like I definitely would not let them move an exam if it was an Eagles student or something," Jordyn said.
Despite making the last minute plans, Jordyn kept it secret from her family, and on Friday night, she surprised them. Last year, the family was in Dallas for a wedding on Super Bowl weekend, and she knew it would mean the world to be back at home watching with her family.
"We used to live in Foxborough when I was growing up, and we opened our windows when the Patriots were playing at home and we could hear the screams from the stadium. Sundays were always meant for sitting, eating all day and just watching TV," Jorydn said. "This is just going to mean so much to them because last year. I still haven't missed a Super Bowl with them, but last year we were all in Dallas and obviously we did not win. I cannot risk that again. So this year will definitely be special, being able to come home and like just have be like it always has been growing up."