The free agent market for the NFL does not open until March 1, but that doesn't mean teams are not already in the process of deciding which of their own free agents should be brought back.
In New England there are 11 players, including one restricted free agent, set to hit the market. The most notable names the Patriots probably would like to bring back are kicker and Super Bowl hero Adam Vinatieri, running back Antowain Smith, linebacker Roman Phifer and defensive lineman Brandon Mitchell.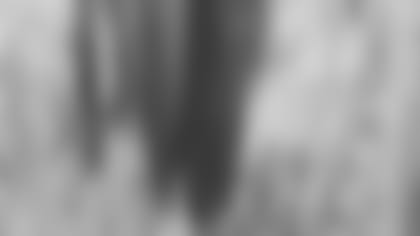 ]()
            Vinatieri may be the most important guy to bring back, and among the most expensive. His performance throughout the playoffs made the Patriots Super Bowl title possible. He hit the game-winner from 48 yards on the final play of the championship game, and his 45-yarder in a blizzard against Oakland tied the game in the final minute of New England's first postseason game.  

On the season Vinatieri made 24-of-30 field goals and became just the second player in league history to score at least 100 points in each of his first six seasons, joining Denver's Jason Elam. Ironically both are free agents this offseason, and the negotiations of one could definitely affect the other. Earlier this year Tampa Bay signed Martin Gramatica to a seven-year deal that could also affect negotiations.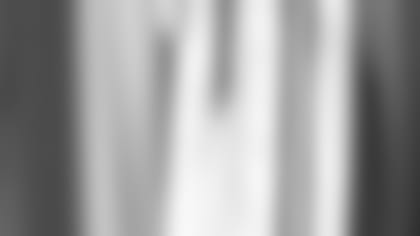 ]()
            Smith made the most of his one season with New England, rushing for 1,157 yards and 12 touchdowns during the regular season. He gave the offense a go-to guy near the goal line, a major reason the Patriots saw a dramatic improvement in red zone production. Smith showed he could handle the full load of an every-down back, but he will turn 30 next month.  

Certainly the Patriots would like to retain his services, but they will probably set a ceiling for the money they will offer, much like the Chad Eaton situation from a year ago. Even at 30, Smith does not have as much wear and tear on his body as much backs his age, since he started his career late and also played a part-time role in Buffalo for the 1999-2000 seasons.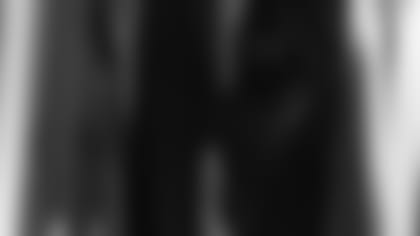 ]()
            Phifer and Mitchell were both key members of the defense, starting 16 and 11 games respectively. Phifer finished with 92 tackles, two sacks and two forced fumbles and has always played well in **Bill Belichick's** system. He just finished his 11th season, but he showed he can still play at a high level and could attract some attention from other teams.  

Mitchell, the five-year veteran out of Texas A&M, had several big plays throughout the season. In Week Six he blocked a Mike Vanderjagt field goal attempt in Indianapolis. He blocked a second field goal in Pittsburgh, a play that led to a touchdown by Antwan Harris and helped New England secure a spot in the Super Bowl.
The six remaining unrestricted free agents are linebacker Bryan Cox; cornerback Terrell Buckley; tight end Rod Rutledge; tackle Grant Williams; defensive lineman Riddick Parker; and cornerback Ray Hill. Offensive lineman Grey Ruegamer is a restricted free agent, so the Patriots would have the right to match any offer he signed.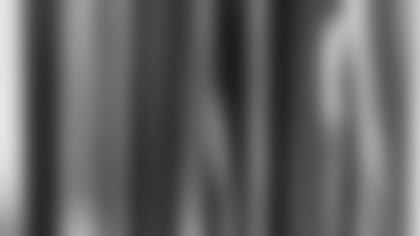 ]()
            Cox, Buckley and Rutledge all played major roles in the success of 2001. A team captain in his only season with New England, Cox had what may have been the play that turned the season around when he leveled Indianapolis wide receiver **Jerome Pathon** in Week Three. After starting the first seven games, he suffered a broken leg at Denver. His role on the field reduced significantly after he returned, but his impact in the locker room was immeasurable.  

This season was Buckley's first as a non-starter in the league, but he proved to the team and himself he could make a sizable impact in a limited role. He had three interceptions, all of which came in the second half of the season, and he added one more in the postseason. However, with young corners Leonard Myers, Brock Williams and Ben Kelly waiting in the wings, and veteran Terrance Shaw still under contract if he is not taken in the expansion draft, Buckley will likely be moving on next season.
]()
            Never a prolific receiver, Rutledge created a niche for himself as what amounted to a sixth lineman. Last offseason he watched New England sign free agent **Johnny McWilliams** and draft two tight ends, but he survived the battle and started 15 games. Rutledge caught just five passes, and he split time with **Jermaine Wiggins**.  

The Patriots will probably look to upgrade the position again after drafting Jababri Holloway and Arther Love last season, unless they feel one of the youngsters has developed enough from the sidelines. Neither Holloway nor Love saw the field this season. The Patriots know what Rutledge has to offer, and they will probably look for answers elsewhere, but Rutledge has been counted out before only to come back and strengthen his hold on the starting job.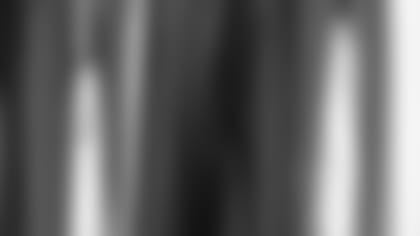 ]()
            Williams performed well as a backup to rookie **Matt Light**, but he is unlikely to return. He isn't seen as a future starter, and there are several young linemen who could still develop, namely **Adrian Klemm** and **Kenyatta Jones**.  

Parker saw limited time on the line and wouldn't cost much to bring back, but with rookie Richard Seymour emerging as the season progressed and youngsters David Nugent and Jace Sayler on the roster, there isn't a huge need there. Hill was hardly a lock to make the 2001 roster when a gruesome leg injury landed him on injured reserve in training camp. He is not likely to be back