For the first time in the Bill Belichick era the Patriots have evened their record. Sure, that's a good thing, but the head coach does not want to see his players celebrating any accomplishments just yet.
Belichick likes the fact that his players are feeling good about themselves. Winning back-to-back games, including one on the road, will do that for a team. However, if the Patriots are thinking their head coach is satisfied, they have another thing coming.
"I do think the confidence level is good, and that is a positive. But I don't think that's the bottom line," Belichick said. "We're going to have to go out and play well this week, or the wins won't mean a lot."
Belichick said the main reason for his team's improved play recently is because of better practicing. With each week of solid practice time comes more consistent execution on Sundays. That is what Belichick has been preaching to his team.
"If we continue to work the way we have since the start of the offseason conditioning program, we will continue to make progress," Belichick said. "If we think we've arrived because we are 3-3 and we won one game on the road, then we won't improve and we won't be where we want to be."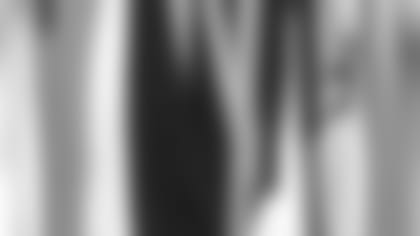 ]()
            Cornerback **Ty Law** agreed the team should not be satisfied with the 3-1 stretch it has put together. This weekend pits the Patriots against a team they lost to 11 straight times from 1984 through 1998. While New England has won two straight in the series, it will take another strong effort to take a second straight road victory.  

"Of course we are happy that we put together a string of two wins, but we must move on," Law said. "We are facing a team that history shows has given us a lot of problems, and we are aware of that. No doubt about it, we are going in expecting to win. But we have to go in playing hard because they are not going to give us anything. Their backs are against the wall, like ours are, and this is a must situation for them.
"We're confident, but we are not overly confident. We don't have any right to be overly confident. We won two games, whip-di-do. We are 3-3, .500. We are happy we've won two in a row, but at the same time, who wants to pat each other on the back for being .500?"
Patten presented with honor
Wide receiver David Patten was presented with the Miller Lite NFL Player of the Week Award Wednesday.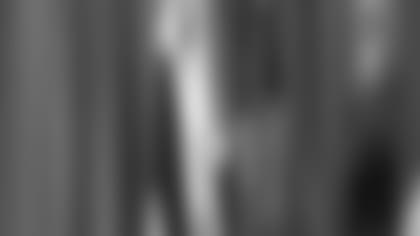 ]()
            Patten became just the sixth player in league history to throw, receive and rush for a touchdown in the same game last Sunday against Indianapolis. In all he accounted for 206 yards and four touchdowns. He was given the award in a ceremony attended by Patriots Hall of Famer **John Hannah**.  

In the locker room Patten's teammates were still talking about his amazing one-man show.
"Not only did he shock himself, but he shocked a lot of us too," Law said. "We knew he was a great deep threat and that he was going to open up a lot of things for us, but what he did last week was incredible.
"Of course, now he's going to get his name written down in the Hall of Fame, and we tease him a lot about that. But David practices hard every day. Even the times when we are saying, 'Damn, David slow down for a minute,' because we are wheezing a bit, he is going 100 percent. He's been known as a journeyman thus far in his career, but I think he's found a home."
Johnson getting back to consistency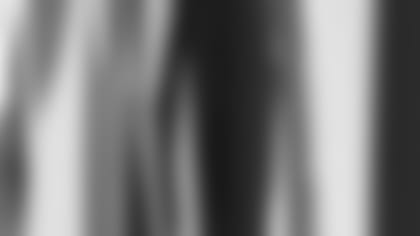 ]()
            Among the most encouraging performances against Indianapolis last Sunday was that of middle linebacker **Ted Johnson**, who posted nine unassisted tackles and a forced fumble. He had a huge stop of running back **Edgerrin James** at the goal line to help hold the Colts to a field goal in the first half.  

With 15 tackles in his last two games, Johnson had his most tackles over a two-game stretch since Weeks 6-7 last season when he had a combined 16 stops against the Jets and Colts.
"He's been able to string a few good weeks together, both on the practice field and in games," Belichick said. "Ted's level of play is improving each week, and he had his best game Sunday against Indianapolis."
Despite missing the season opener, Johnson now has 26 tackles on the year, which is good for fifth on the team.
Bledsoe ready for "light" throwing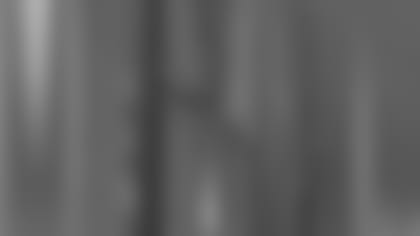 ]()
            Still listed as doubtful for this Sunday's game, **Drew Bledsoe** was set for another forward step Wednesday. He was slated for some "light" throwing in practice, and he joked that he was going to "light it up" for the scout team offense.  

Bledsoe is still not close to being ready to play. Depending on how his body reacts to the limited work Wednesday, he may be able to do work throughout the week. If he does suit up this weekend, it will be as the third quarterback.
The rest of the injured list is far shorter than it has been for several weeks. Wide receiver Terry Glenn (leg); safety Antwan Harris (ankle); tight end Rod Rutledge (ankle) and nose tackle Richard Seymour (leg) are all questionable.
For the Broncos, running back Terrell Davis (knee) and wide receiver Kevin Kasper (ankle) are both questionable. Quarterback Brian Griese (shoulder) and wide receiver Rod Smith (ankle) are both probable. Also probable are guards Dan Neil (ankle) and Steve Herndon (knee) and fullback Detron Smith (neck).
Secondary wary of the league's best
The Patriots defensive backs face a daunting task in stopping Rod Smith this Sunday. The Broncos top receiver has flourished despite the loss of receiving mate Ed McCaffrey earlier this season.
After making his first Pro Bowl in 2000, Smith is proving his worth again. He leads the league in both receptions (51) and receiving yards (599).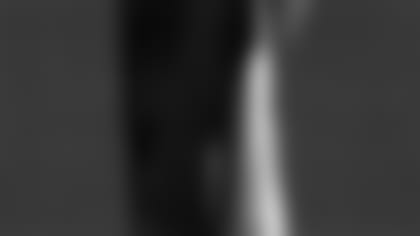 ]()
            "He is probably the top receiver in the league right now," cornerback **Otis Smith** said. "He comes to play every game, and if you don't do the same thing when it's time to go against him, you are going to get embarrassed. It's as simple as that. He's a heck of a receiver, and we have to be ready for him each and every play."  

The fact that Smith continues to produce despite recent struggles for Denver and the absence of McCaffrey is not at all lost on the Patriots.
"He is basically carrying the team on his shoulders because of the injury to Ed McCaffrey," Law said. "Rod is a guy I have always had a lot of respect for. He's a guy I put in the same boat as [Jacksonville's] Jimmy Smith. He makes you go out there and earn anything you get, if you are lucky enough to make a play on him."
With McCaffrey out, the Broncos had former Chicago receiver Eddie Kennison added to the mix. Kennison has 14 catches for 160 yards, but New England knows firsthand what he is capable of doing. While with the Bears last year he had eight catches for 100 yards and one touchdown in a win over the Patriots.
"They also have another guy there in Eddie Kennison who is probably going to be the fastest guy on either side of the ball this Sunday," Law said. "A lot of teams are trying to focus a lot on Rod and showing him double teams, but Eddie Kennsion is going to be a guy we have to look for."
]()
            With his 20 attempts against Indianapolis, quarterback **Tom Brady** set the NFL record for consecutive passes to start a career without an interception at 134. He passed the mark of **Warren Moon** who went 130 without getting picked. Brady's stretch without an interception is the fourth longest in team history, trailing **Drew Bledsoe's** franchise mark of 179 by 45 attempts… Kicker **Adam Vinatieri** is tied for second in the AFC with 45 points, which also ranks third in the NFL… The 82 points New England scored in two meetings against Indianapolis was the highest single-season total against one opponent for the Patriots since they put up 84 in two games with the Baltimore Colts in 1980.