What we've got here, is failure to communicate.
I'm borrowing the famous line from the movie Cool Hand Luke, but the reality here is there's nothing cool about what we've witnessed over the past few weeks from the Patriots' defense.
In fact, this is now hand-wringing, brow-furrowing, ear-reddening stuff here.  And the common theme from the locker room is "we need to communicate better?"
The season is four weeks old.  The Patriots have already lost as many games as they lost all last season, and we're not even to Columbus Day on the calendar.  This is now beyond a communication issue.  This is a performance and execution issue, or maybe a coordination issue, or perhaps even a competence issue.
And in the case of the latter, there should be no further communication warranted.  If you can't do the job required - or won't - there's a spot on the sideline for you and someone else will step up.  That's always been one of the great "unsaid" mantras within the Patriot Way over the past several years.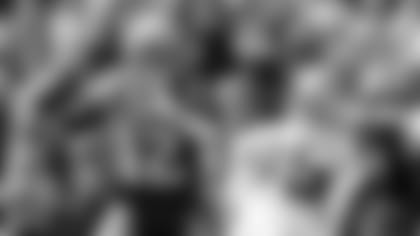 What happened to "next man up," and what's keeping this from becoming reality in 2017?
Several factors, perhaps.  Not the least of which is the high contractual payout and subsequent high expectations from cornerback Stephon Gilmore, who is the primary new addition to a championship-caliber defense from a year ago.  But to say the current defensive malaise is all Gilmore's fault - and it isn't - doesn't tell the entire story.
As maintained here over the past few weeks since the seasons' debut debacle against Kansas City, the continuity you'd expect to see take place from one Lombardi Trophy-season to the next simply hasn't been present.  There have been personnel (and retirement) changes on the defensive line, injuries to the linebacking corps, and underperformance (as well as the notable addition of Gilmore) in the secondary.
Perhaps there has also been a philosophical change in strategy as well.
The 2017 Opening Day 53-man roster had 17 fewer returnees from the roster that participated in the Super Bowl last February, or roughly, 30% less familiarity from within as compared to a year ago.  Add to this already unstable mixture a little bit of uncertainty, anxiety and unavailability - and you have a recipe for a rougher ride than originally expected.
Any failure to communicate just makes things worse.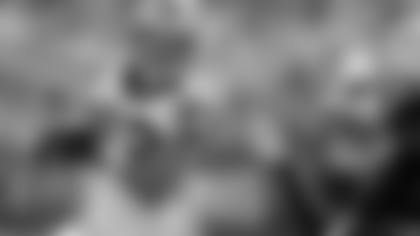 Fix it, you say?  It has already been a month since the preseason ended, and the coaching staff should know the personnel by now better than anyone.  If the talent appears to be there, where's the fix?  It's possible it can't - or won't - be seen this year.
It would help if everyone were on the same page and knew their proper assignments.  But that might not happen any time soon, either.  Clearly, there are competency as well as coordination, communication and personnel issues, and the time to make necessary repairs will require additional patience.  Or at least more patience than we're used to having around here.
That's what we've got here, for now.  Keeping a collective cool may be easier said than done.
New England, we have a problem
The Patriots' defense has allowed an astounding 128 points in four regular season games thus far, when the unit allowed just 87 points over the final SEVEN weeks of 2016's regular season.
That's a team record for points allowed in the first four weeks of a season, and next-to-last in the NFL.  No, it's not the same team as a year ago.  It's probably unwise to ever compare from year to year, if only because of personnel and strategic changes.  But for things to go THIS far south in a relatively short amount of time?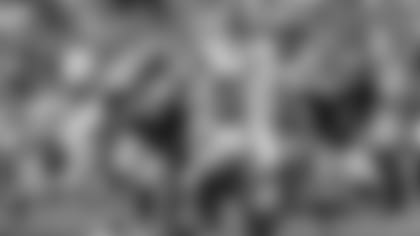 Where is the "bend-but-don't-break" mentality when you need it?  It would be a welcome sight, as the current penchant for giving up big-chunk plays is shocking - four more at 25+ yards against Carolina.  On three of those, there was no defender close enough to even make a play on the receiver, until the damage had been done.
In total defense, the Patriots are dead last among the 32 teams in yards allowed, passing yards allowed and passing yards per play.  31st in first downs allowed.  27th in red zone defense.
Carolina hadn't thrown for more than 290 yards in a game in almost a year.  Newton threw for 316 Sunday, and four QB's in four weeks have each topped 300 yards against the secondary.
And the two illegal-use-of-hands penalties against Gilmore - the last of which kept a battered defense from getting off the field on 3rd down and led directly to Carolina's game-winning score - are signs of undisciplined tendencies.  Or bad officiating, depending upon your point of view.
Tough to tackle
It used to be tackling issues were apparently from players trying to make "the big hit," and offensive back and receivers would simply bounce out of it for more "YAC" - Yards After Contact.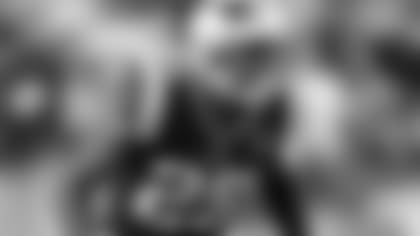 But there were tackling issues Sunday against the Panthers as well.  Eric Rowe missed an opportunity to close out on Devin Funchess on a 3rd and 8 play, giving Carolina a first down that led to an eventual touchdown before halftime.  And there were numerous opportunities to close out sacks or tackles for loss against Cam Newton, who performed his best magic tricks as Patriot defenders merely whiffed at his shadow.
That's two straight weeks for "athletic" QB's to leave Patriot defenders in their wake.  Another one of those, Tampa Bay's Jameis Winston, is on deck this week.
Let's not be all defensive
Now for the good news.  The offense leads the NFL in total yards, total passing yards, first downs and in field goal percentage.  They're second in scoring, and in passing yards per play.  They are, however, a pedestrian 20th in rushing yards per game.
Some of that rushing average falls upon game situations, and some of it falls upon an offensive line that has largely struggled in one-on-one battles in the trenches.  Tom Brady has also been sacked 13 times in four games - when he was pulled down only 24 times during 2016.  The hits (seven more by the Panthers) keep on coming, and more hits on TB12 now means less of a chance to keep him upright and healthier as 2017 progresses.
Brady did miss on a few easy targets Sunday, throwing behind and low to receivers on a few of his misses.  Considering the best (and only?) defense is a good offense right now, it might be worthwhile to invest in protecting your best asset.
Don't look now, but...
There's a new leader in the AFC East clubhouse.  It's still early with the season having reached the quarter-pole, but Buffalo is 3-1 and holds a 1-game lead in the division after an impressive 23-17 win at Atlanta.  Discipline and order seem to have arrived in the Buff, and the Bills are thriving.
The J-E-T-S are surprising even their own fans, off to a 2-2 start after some thought an 0-16 "tanking" campaign might be realistic.  Instead, New York defeated a Jacksonville team in overtime, one that had just throttled Baltimore last week in London.  Bilal Powell rushed for 163 yards on only 21 carries, including a fall-down-and-get-back-up 75-yard touchdown run.
And instead of Tennessee as a possible sleeper in the AFC, how about the Houston Texans?  After a narrow loss in Foxboro a week ago, the Deshaun Watson-led Texans destroyed the Titans 57-14 Sunday, rolling up more points than they had scored in their first three weeks combined.
As always, however, there's someone who has it worse than you do.  Take the 0-4 LA Chargers for example.  No one else in Los Angeles is, apparently.  Empty seats in their soccer-specific home resulted in canvas coverings for the no-shows in the stands.  Ex-Patriot LeGarrette Blount rumbled for 136 yards (out of 217 rushing yards) against the Chargers' defense, and there was no ground attack to support Philip Rivers' passing stats in a 26-24 "home" loss.
The more things change in some circles, the more they stay the same in others.  Welcome to the quirky NFL, circa 2017.
John Rooke is an author and award-winning broadcaster, and is in his 25th season as the Patriots' stadium voice.  Currently serving in several media capacities - which include hosting "Patriots Playbook" on Patriots.com Radio - Rooke has broadcast college football and basketball locally and nationally for 30 seasons, and is a member of the Rhode Island Radio Hall of Fame and RI's Words Unlimited Hall of Fame.