I'm pickin', but in the end, who will be grinnin'?
No, this isn't a modern-day version of the classic '70's TV show "Hee Haw," but it is your chance to see how your before-the-season thoughts stack up against mine.  If you haven't already done so, it's time to play everyone's favorite preseason prognostication game:
Pick the Patriot winners.  Or losers.  And will there actually be any losers?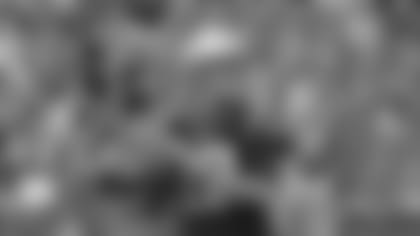 With our apologies, Coach Belichick, it's time to look down the road at the entire 2017 regular season - one week at a time, however - in a best-effort to figure out how this year might turn out.  With so much scuttlebutt throughout the sports world on New England's chances to run the table - the ultimate question here is a simple one:
Can they do that?  A still-never-done-before 19-0 run of the table?
In a word from this corner, no.  But that doesn't mean this team can't go down as a great team, or at the very least, go into the record books as a Super Bowl champ.  Read 'em and weep.  Or not.
Week One - vs. Kansas City:  WIN
It was 2004 when the Patriots hosted at Gillette Stadium as the first defending Super Bowl champ in the NFL Kickoff game, beating the Indianapolis Colts 27-24.  Including that game, the home team is a robust 12-1 overall (NE is 3-0) when raising a banner in homage to the previous season.  Kansas City has never played in this game - and while that really doesn't mean too much here, it's tough to pick against the defending champs in the home opener with the world watching.  But Tyreek Hill should be a concern for New England's defense and special teams.
Week Two - at New Orleans:  WIN
Offensively, Brandin Cooks switched sides, but the Saints still have Drew Brees at QB, and added RB Adrian Peterson alongside Mark Ingram.  Michael Thomas is in his 2nd year, is a big target for Brees, and he'll grab the attention of any defense.  Ex-Pat rookie FA WR Austin Carr landed here, so how much did he absorb that he can pass along?  On defense, that's where this team has been lacking.  It was the worst against the pass in the NFL a year ago, so there is much to prove here.
Week Three - vs. Houston:  WIN
Déjà vu, all over again.  The familiarity between the sides has this game stacking up to be quite an interesting story.  If it were not in Foxboro, it could easily be a different tale.  But despite J.J. Watt's super-human efforts, the Patriots should figure out a way to somewhat nullify his presence.  And will Tom Savage be the QB Week 3, or will rookie DeShaun Watson have his shot by this time?  His time is coming, but maybe not this week.
Week Four - vs. Carolina:  WIN
Can Cam Newton reclaim his mojo from two years ago?  He can, perhaps, if he learns not to run as much and stay in the pocket.  Short of Rob Gronkowski, Greg Olsen may be the best TE in the game, with three straight 1000-yard receiving seasons.  Kelvin Benjamin at WR and rookie RB Christian McCaffrey will be worth watching.  So will DE Julius Peppers, added to a D-line that that was 2nd in the NFL in sacks a year ago.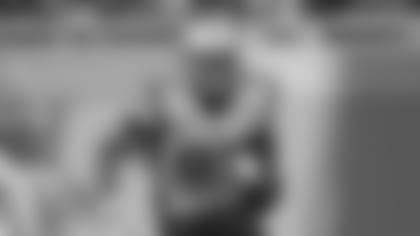 Week Five - at Tampa Bay:  LOSS
It's a short week for New England, with this Thursday night special at Raymond James Stadium in Tampa.  This prediction/guess doesn't mean they won't win - just that they can lose this one, because the Bucs appear to be a playoff-caliber club.  Jameis Winston is the 1st QB in NFL history to throw for more than 4K yards in each of his first two seasons, and he picked up a little offensive help in the off season (DeSean Jackson).  With Mike Evans on the other side, Tampa's offense could end up rivaling New England's.  Gerald McCoy and Chris Baker are strong up front defensively.
Week Six - at New York Jets:  WIN
With all due respect to the one-time rivals from down south, this isn't a rivalry right now.  Because the team that managed to beat New England twice in the previous seven encounters no longer resembles the current menagerie, as Todd Bowles does his best to convince his guys - and other teams - that they can win each week.  They can, but the other team will need to be really, really bad.  Or mediocre.  The strength is still the D-line, even trading away Sheldon Richardson for WR Jermaine Kearse.  That might put them in position to avoid an oh-for-the-season.
Week Seven - vs. Atlanta:  WIN
Biggest question for Atlanta by this time should be - have they shaken off any SB LI hangovers?  Most of their big-playmakers are back from the team that did manage to build a 28-3 lead in Houston, and the defense is still young-but-talented.  Are they in better shape than the stretch run that saw them give up that 28-3 lead?  And not that it means much, but the Falcons did finish 0-4 in the preseason, and traditionally, Super Bowl losers struggle in their follow-up year.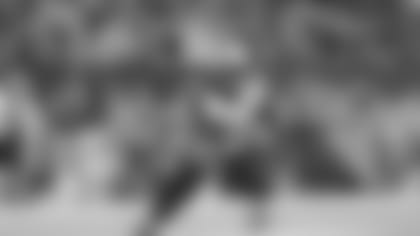 Week Eight - vs. Los Angeles Chargers:  WIN
Really is strange going with the "LA Chargers" here.  Even fans in LA are having a hard time coming to grips with the fact there are now TWO teams in SoCal, when there were none for 22 years before the Rams returned a year ago.  The ex-San Diego Chargers still have Philip Rivers, who can become the 7th player in NFL history to hit the 50K passing yard mark this season.  New coach (Anthony Lynn), new defensive coordinator (Gus Bradley) and a talented rookie WR in Mike Williams, who was banged up early.  DE Joey Bosa on the other side, but what else?
Week Ten - at Denver:  WIN
Feels strange penciling in a Patriot win at Denver, but this game will come after a midseason week off, which will only help.  New England is 12-5 following the bye week under Belichick, which includes the loss at home last year to Seattle.  How soon we forget.  The road should provide a big focal point, and so should LB Von Miller.  No T.J. Ward, but old friend Aqib Talib is still in the defensive backfield.  Will Trevor Siemian be the QB, or will erstwhile starter Brock Osweiler have replaced him by this point?  Either way, Demaryius Thomas and Emmanuel Sanders will go and get whatever they're throwing.
Week Eleven - at Oakland (in Mexico City):  LOSS
This week and the previous week at Denver are interchangeable, really.  The biggest upset might be if the Patriots win them both - which of course, they could.  But if Derek Carr is healthy - and stays that way to this point - this game could be the most-likely "L" on the schedule as the second of five road games in a rough six-week stretch.  Oakland's offense still led the team to 12 wins and the playoffs last season.  Beastmode has joined the backfield for this year, and the line allowed a league-low 18 sacks last year.  Khalil Mack and Bruce Irvin set the edge on defense, but will the secondary be improved?
Week Twelve - vs. Miami:  WIN
Bizarre that the first game against the Dolphins - and just the 2nd AFC East game - comes this late in the season.  Why?  Because the NFL hoped to set up divisional games with potential postseason implications for the stretch run.  Who's to say Miami won't be in the hunt?  If Jay Cutler is still pitching by this time, and Jay Ajayi has another thousand-yard season in his sights, the Miami 2-Jays could play their way into divisional contention with a win in Foxboro.  But the O-line has question marks, as does the secondary.
Week Thirteen - at Buffalo:  WIN
All the way to December 3rd before even facing the Bills?  Crazy.  But unless the house-cleaning conducted by ownership prior to the season has paid historical dividends this quickly this season, this Buffalo team will already be down-for-the-count by the time December rolls around.  The defensive front remains formidable to start the year, will they still be that way by this time?  And LeSean McCoy (with Tyrod Taylor at QB) leads a rushing attack that led the NFL each of the past two seasons.  Who does Taylor throw to?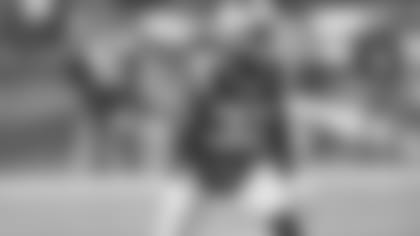 Week Fourteen - at Miami:  WIN
This part of the schedule is interesting.  Back-to-back-to-back away from home, with the final two games of this bump in the road at a place that traditionally is tough for the Patriots to win (at Miami), and at the home field of New England's expected challenger within the AFC (at Pittsburgh).  While I don't believe the Patriots get through these two games unscathed, they could also win either one of them.
Week Fifteen - at Pittsburgh:  LOSS
If New England loses at Miami, there's more urgency in preparing for the Steelers.  Should the Pats win in South Florida, who's to say they won't go vanilla here against Pittsburgh, provided the Steelers are in the hunt for a playoff bye, which might mean a possible future contest either here or in Foxboro?  If the Le'Veon Bell story ever gets straightened out, Pittsburgh is as potent on offense as they come with WR Martavis Bryant back this season.   J.J. Watt's brother T.J. was drafted to emulate (if not replace) James Harrison as a pass rusher.  It's also the first time in 42 years for the team to be without owner Dan Rooney, is emotion a factor?
Week Sixteen - vs. Buffalo:  WIN
Can't imagine these final two games at home, on Christmas Eve and New Years' Eve, will mean much of anything.  If the Patriots have done their jobs, and stayed relatively healthy, they won't.  But this is why you play 'em all.
Week Seventeen - vs. New York Jets:  WIN
Overall record:  13-3, AFC East champs
AFC Championship game:  Patriots vs. Raiders
Super Bowl LII:  Patriots vs. Seattle Seahawks
John Rooke is an author and award-winning broadcaster, and is in his 25th season as the Patriots' stadium voice.  Currently serving in several media capacities - which include hosting "Patriots Playbook" on Patriots.com Radio - Rooke has broadcast college football and basketball locally and nationally for 30 seasons, and is a member of the Rhode Island Radio Hall of Fame and RI's Words Unlimited Hall of Fame.