Okay.  We all saw it happen on the Gillette Stadium field Sunday.  
Defensively, the Patriots are - and may continue to be - a WIP.  A Work-In-Progress.
We also saw that even at the football-advanced age of 40 years old, Tom Brady continues to perform at a level unmatched in the NFL history books.  Each and every time a 4th quarter comeback is led - and there have been what, 52 of them? - there is a moment of quiet contemplation in my own mind over what was just witnessed.  
Again, and again.  Whenever you need him to, the man can still ball.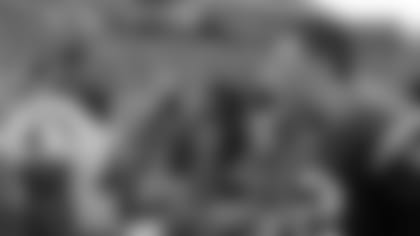 Someday, Father Time will finally catch up to TB12 and let him know his playing days are over.  Today, however, is not that day.  Neither was Sunday, in a 36-33 breathtaking win over the Texans.  And that's a good thing, because the other half of his team - on the other side of the line of scrimmage - is struggling as mightily as we've seen in a few years.  
Rookie QBs facing a Bill Belichick-team defense for the first time may now be 0-and-9 all-time at Gillette, but Houston's Deshaun Watson helped teach another lesson that appears to be hard to comprehend.
That is, quarterbacks can beat you with more than just an arm.
So, appreciate TB12 while he continues to add to the New England win count in a true swashbuckling, super-hero fashion.  Because this team, this year, may need every one of those comebacks he can muster.
Getting trenched
The tone for the days' trouble was set on the first two snaps of the ball on offense.  J.J. Watt destroyed the blockers in front of him to take down Mike Gillislee and James White for losses on both plays, and that was with tackle Nate Solder (three sacks allowed) in as an extra tight end for blocking purposes.  
Yikes.  It's not like no one knew Watt was on the Texans' roster, right?  For the day, the offense managed a measly 59 rushing yards against Houston's strong front seven, and needed every bit of Brady's passing magic to beat back their challenge.
That is, when Brady wasn't getting beaten down by five sacks, six hits and numerous pressures.  He was adversely affected on half of his pass attempts.  The second quarter sack, fumble and TD return from Whitney Mercilus and Jadaveon Clowney was as dominating a play as a defensive line has had against New England in some time.  And it resulted in points and major momentum for the opponent.
Oh, and how did the new stadium FieldTurf make out?  We should ask Brady, he was up close and personal with it often enough.
Big plays, but for whom?
It is true, the Patriots don't have everyone out on the field that they'd like to have right now.  Injuries (and personnel moves) certainly are a part of the game.  
But the penchant for giving up big chunks of yardage, especially to a team with a rookie quarterback doing the damage - who is just learning his way around the NFL - is cause for major concern.  It isn't an aberration, either.  It's a bonified trend after three weeks of struggles in this area.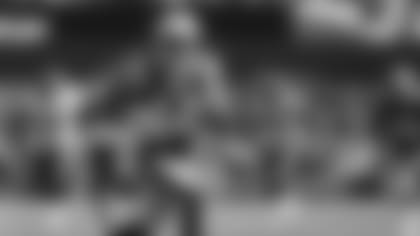 There were five plays allowed of 28 yards or more by the New England defense, plus a 35-yard pass interference call (against Stephon Gilmore), three first downs allowed due to defensive penalties and six first down conversions allowed on 3rd down.  There were numerous breakdowns in containment, and missed chances at putting Houston in a hole.  
When you're trying to get off the field and can't get out of your own way in the process, that's troublesome.
And a ticket to future disasters to follow, if not fixed.
An ironic twist to an old argument
It is somewhat ironic that our country appears to be in a great divide over what is patriotic, and what isn't these days.
Whichever side you stand on, the display of silent protest by more than 200 NFL players Sunday (including 18 Patriots), who either sat or kneeled during the playing of the National Anthem, ended up stealing headlines away from the games themselves.  And there were many good moments on the field throughout the league, including the fantastic finish in Foxboro.
Divisiveness is rarely, if ever, productive.  It's one thing to have different opinions and thoughts or ideology from your neighbor, but it's an entirely different matter when the goal is to strive for commonality to make your neighborhood a better place in which to live or thrive.  
It is also a different matter if your goal is simply to win a game.  For athletic teams, if you are divided, you often lose.  
You're familiar with the phrase "there is no 'I' in t-e-a-m?"  Or, "united we stand, divided we fall?"
While our President has recently seen fit to chastise some of us on our question of loyalty, honor and respect, thereby fueling this divisiveness, it is nothing more than his opinion.  It isn't the law-of-the-land.  You may agree or disagree with his opinion, or even this opinion.  The irony here is that his thoughts on the subject have been widely deemed inappropriate by many - including NFL players and owners.
Who knew the players and owners could find any common ground?  In a sense, with these two sides usually deeply divided on other matters within the business of football, the current issue of having the freedom to express feelings and opinions within the sport appears to have pro football working in one, common direction.  
That's a good thing, for now.  Hopefully, it is the beginning of future acknowledgement and agreements between players and owners.
In the meantime, the demonstrations you saw take place at stadiums throughout the country this week, while a likely personal issue for those involved, served only to inflame the negative passions of others.  What did this accomplish?  Most already know the issues involved, and surely the athletes themselves - at least many of them - realize they'll get little sympathy from the public-at-large.  This required a bigger-picture point of view, and better locker room leadership.  
From this viewpoint, unless everyone participates similarly, it shows divisiveness - and that's what was disappointing about the Patriots' reaction Sunday.  They weren't together on it, despite some players' comments to the contrary, and even caused former players to express their own disappointment.
The anthem kneeling "would never have happened during my time," former all-pro offensive tackle Matt Light told the Boston Herald.  "As a guy that's been there and helped set up the 'Patriot Way' so they can walk in there and do what they do, it's beyond disheartening.  It's the first time I've ever been ashamed to be a Patriot.  And I promise you I'm not the only one." 
Could this act of protest - or defiance - have been viewed differently if everyone had participated together?  Perhaps.  The Houston Texans decided to show their solidarity with arms locked together.  Other teams chose similarly, and some failed to choose at all.  It really didn't matter.  All I know is, the Patriots fumbled an opportunity.
Light told the Herald, "that's the reality these so-called men don't understand.  Is it about their cause or is it about them?  If it was about their cause, I could come up with a million different ways for them to really, truly change things.  If it's about them - well, you see what happens.  The collateral damage is widespread." 
He added, "They obviously didn't think about anybody other than themselves."
Patriots' safety Devin McCourty would disagree.  He said after Sunday's game, "we just wanted to send a message of unity and being together and not standing for the disrespect."  With respect to McCourty, who was unified and together, exactly?  Not every Patriot player chose to sit or kneel.
I surely recognize the need for discourse on these issues, but question the time, the place and the methodology used by the players, including the Patriots.  For thousands of fans, football is an escape - it's entertainment and enjoyment, and about being together with like-minded people.  Patriots' owner Robert Kraft knows as much, and said this following criticism of NFL players from the President:
"There is no greater unifier in this country than sports, and unfortunately, nothing more divisive than politics."  
Is it possible to just play the game, and leave out the politics?
It's a nice thought, but in this opinionated era of social media dominance, I hardly believe it's possible.  The issue over freedom of speech, long a foundation for our very existence as a country, is as robust as it has ever been.
John Rooke is an author and award-winning broadcaster, and is in his 25th season as the Patriots' stadium voice.  Currently serving in several media capacities - which include hosting "Patriots Playbook" on Patriots.com Radio - Rooke has broadcast college football and basketball locally and nationally for 30 seasons, and is a member of the Rhode Island Radio Hall of Fame and RI's Words Unlimited Hall of Fame