So, clean cut is now the way to go?
Perhaps the youthful look should be in style, all the time?  If you missed it, Patriots' wide receiver Julian Edelman made the decision to rid himself of his facial "playoff locks" and ditched his longer hair and prodigious beard in the past week.  The clean-cut look presently gives him a more boyish-looking face and physical appearance.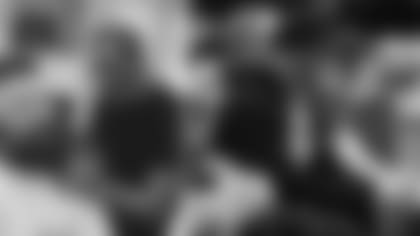 It's a good thing, too.  Edelman is already upon the standard-bearing age for "old man" in the NFL, at age 30.  And in his position as a slot receiver in this league, 30 is ancient by most standards, largely due to the physical punishment and abuse heaped upon a players' shoulders by this time.
And this fact holds true no matter how his locks look right now.  No need to make himself look older.
Most players know that when they turn 30, perhaps with the notable exception of Tom Brady, their playing days in the NFL are numbered.  Just how many numbers or years they have left is up to several factors - production being at the top of the list - but the length of a career also includes contractual issues.  
Can an athlete price himself out of the market, because it's inherently a younger man's game?  This happens every year.  Physical wear and tear on an athlete forces teams to look elsewhere, as the game is all about the "now," and not what a player might have done previously.  That's the cold, hard reality of pro football.
I'm reminded of a quote from running back Matt Forte, who spent last season with the New York Jets.  Running back is every bit the hazardous job that slot receiver is, and he told ESPN.com at the end of the 2015 season "I'm dead.  I'm an old man.  I feel like I'm so old, man.  Yesterday I was 29 years old, running around all practice...it's taken a toll on me."
Sarcasm aside, Forte has a point.
Edelman turns 31 in May.  His production hasn't dropped off at all - in fact, his receiving average (considering his, ahem, injuries over the past few seasons) has slightly improved over the past four years.  He's coming off a career-high in receiving yards, and still handles multiple duties in the kicking game too - when he's asked to do so.
There's still value, in the player and his contract, without question.
But for how much longer?  At 31 next season, Edelman will be considered an endangered species when it comes to slot receivers in the NFL.  You don't have to go too far back to remember Wes Welker, who held the spot prior to Edelman's taking over, was 31 years old when the Patriots cut him loose.  JE11 comes up for free agency after the 2017 season, so the future is literally right around the corner.
It's something the Patriots most likely already have under advisement.  The organization doesn't get to its' present-day status without a big-picture point-of-view squarely in the camera viewfinder.
In the meantime, expect Julian Edelman to enjoy his off-season.  He's earned it after the year he had.  But for him to earn anything more substantial after 2017, his numbers will need to be good ones again next season.  And even then, that might not be good enough to keep him around in New England.  Only time will tell.
But it can't hurt his chances if he keeps a cleaner cut, either.
He's just now coming of age
Sometimes, it's painful to watch a career come to an end, especially when everyone but the player knows that it's over.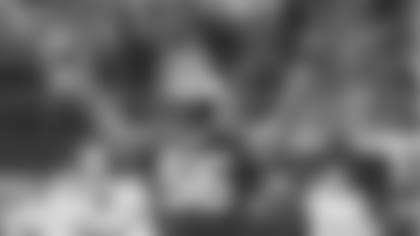 But when a player continues to produce, at a relatively high level, why does age insist on being a factor?  Putting Edelman aside for a moment, let's take the case of Julius Peppers, for instance.
After Green Bay's playoff exit this year, Peppers has been silent on whether he'd like to take another crack at extending his Hall-of-Fame-caliber career to a 16th season.  His agent, Carl Carey, told ESPN this week that Peppers still has "the desire and enthusiasm for the game, and his intention is to play a 16th NFL season."
Here's the thing with Peppers - he's Methuselah, by NFL standards, at 37 years old.   But he also hasn't missed a game since 2007, which is extraordinary for a defensive end, and he had 7.5 sacks last season for the Packers, even in a situational role.  So, he's still producing.
Anyone else thinking what I'm thinking here?   Guy is producing at a quality level, relatively healthy, doesn't have to be an every-down-kinda-player...and probably would like a shot at a ring right about now.  So, money may not be an issue.
Ring my Bell
Le'Veon Bell is a very good running back.  The Patriots know this.  The Steelers know this.  Everyone in the NFL knows this, and that includes Bell, too.
In fact, Bell's sense of self-worth is at such heights, he mentioned last week that his health in the Steelers' loss to New England in the playoffs could have been a factor.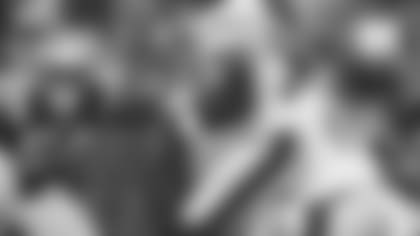 Actually, could have been THE factor.
"I think we beat them," Bell told ESPN's First Take program last Friday.  "When I wasn't out there, I wasn't feeling well at all.  The fact I was out there (early), their game plan was so different just because of the fact I was out there."
Uh huh.  Do go on, won't you?
"If I go out there healthy and we go out there and do what we do, the way we've been doing it the whole season, especially in the playoffs, running the ball, running play-action, leaving AB (Antonio Brown) one-on-one, I think the outcome would have been different.  We'll get back to that next year."
I'm sure you will, Le'Veon.  But swagger is one thing, and knowledge is another.  The score was 36-17.  Did your defense forget they had to play, too?
So, unless you're also prepared to play in the secondary - you remember, the one that was torched by Chris Hogan for 180 yards and two touchdowns? - it might be best to show a little humility every now and then.
Or, at least good sportsmanship.  Let us know when your tryout at cornerback is coming, won't you?
John Rooke is an author and award-winning broadcaster, and just completed his 24th season as the Patriots' stadium voice.  Currently serving in several media capacities - which include hosting "Patriots Playbook" on Patriots.com Radio - Rooke has broadcast college football and basketball locally and nationally for 29 seasons and is a member of the Rhode Island Radio Hall of Fame, and RI's Words Unlimited Hall of Fame.