Stephon Gilmore seems to be doing, and saying, all the right things so far.
His arrival in New England, you'll recall, was a bit of a surprise to most team observers, casual or otherwise.  That he signed a $65 million contract to play for the Patriots was the bigger surprise, even considered "out of character" by some in the media based on the team history of free agent signings.
You can probably make the argument that Gilmore's signing, for that kind of quid, was also a surprise to Malcolm Butler. 
Which immediately puts the spotlight on Gilmore as the resident go-to guy in the defensive backfield, particularly at cornerback.  Fair or not, when the world knows what your paycheck says every week, expectations of earning your keep are inherent.  
"You've got to prove yourself every year," Gilmore told the media last week.  "That's one thing that you have to go in and try to prove yourself every day and every year.  So I'm looking forward to it."
Soon enough, his even-keel attitude could change, once he becomes responsible for allowing an opposing receiver to beat him for a big gain or a touchdown.  But staying even-keel is important in the position he plays, arguably the toughest position to play in professional sports.  
There will be mistakes made in a game that features great quarterbacks throwing to speedy, talented receivers - and the DB must anticipate where they're headed, with his back to the ball much of the time.
In reality, the term "Shut Down" corner is a bit of a misnomer.  Even the best cornerbacks in the game today can be burned like Sunday morning's toast every so often.  But based on what his paycheck says, Gilmore is expected to make more plays than he doesn't.
He's even sought the opportunity to wear jersey #24 (swapping with Cyrus Jones), once owned by both Darrelle Revis and Ty Law around here, which automatically puts him in rare company.
And based on team history, with some other pretty decent corners having played here previously (Mike Haynes, Raymond Clayborn, Asante Samuel, Aqib Talib, and yes - Butler too - in addition to Revis and Law), he'll also be expected to follow in their actual footsteps as well.
"There's only pressure if you make it," Gilmore said.  "You just go out and work hard and do your job and rely on each other, trust each other.  If we do that I think we'll be good."
The price tag that hangs over his head is a big one, sure.  But it seems Gilmore knows with high salary comes high expectation.  That's a good thing, certainly.  He has some size, some speed of his own, the initial trust of the scouting and coaching staff and confidence in his own abilities.
But will he be doing and saying the right things when the season starts and the reality of his difficult job sets in?   It's a storyline that's sure to be revisited, once the pads start popping.
Curses, foiled again
We're only human.  Was there a Patriots' fan anywhere who didn't at least cringe - ever so slightly - upon receiving the news Tom Brady would adorn the famed "Madden 18" video game cover?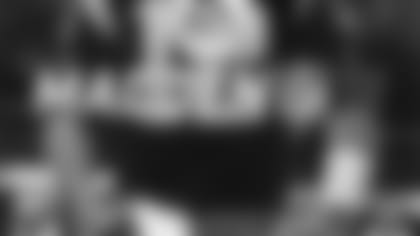 Brady certainly embraced the news - or, the challenge.  He even went so far as to have some fun with the honor by confronting the alleged "curse" on his appearance through his social media platforms.  
But facts are facts, whether you believe there's any merit to curses, or black cats crossing your path, or walking under ladders or jinxing a winning performance by talking about it before it actually happens.
Since 2000, when players started appearing on the video game cover (from 1988-99 it was Madden himself on the cover), you can make the case that seven of the first nine and 11 of the 17 total "cover boys" had significant drop-offs in performance the following season - many through injury - looking back only as far as last season with Rob Gronkowski's year as recent evidence.
On the flip side of the negativity, three of the past four (Calvin Johnson, Richard Sherman, Odell Beckham, Jr.) put up fantastic numbers the season after adorning Madden's now-superstitious cover.  
So what's the real story?  Better yet, what's the real expectation?
"I think it is very cool," Brady said last week.  "I grew up not far from the headquarters of EA Sports and some of my neighbors and best friends worked there.  And we hung out at the gym they built in the facility where a lot of the 49ers would go.  
"To be a fan of the game and play it over the years," he added, "it is really a cool honor, so when the opportunity was presented to me, it was something I would not turn down."
His 9-year-old son Jack is a big Madden fan, so that's one reason to embrace the horror.  Perhaps Brady's legendary fitness-regimen will also help in his preparation for this, um, challenge?  Then again, maybe TB12 has tarot card readers on his team, too, and they've given him the high-sign all is pointing positive this season?
All I know is, Jimmy Garoppolo has survived the off-season thus far, and is still on the Patriots' roster.  That should serve as solid insurance against the unthinkable.  And against curses, too.
Here and there
Three quick thoughts for the price of one:
*Mentally speaking, how hard must this off-season be for the Atlanta Falcons?  Coach Dan Quinn seems to be taking a positive attitude toward 2017, by hitting the stunning defeat in Super Bowl LI head on.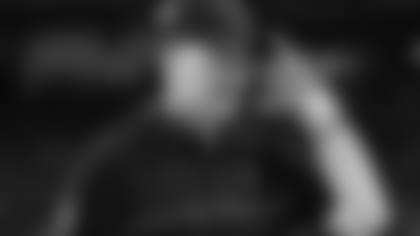 Quinn wore two black wristbands with "Embrace the Suck" emblazoned on them during the team's minicamp last week.  But, it wasn't for the bitter memory of the loss to the Patriots that he wore them, he told the Atlanta Journal Constitution.  Rather, it's a reminder to himself and the players of the daily grind it will take to get back into position for the next chance at winning a championship.
"Eat a crap sandwich with a smile," Quinn told the AJC.  "This is going to be hard.  Your choice: It's a victim's mentality or a warrior mentality.  It's like, 'I know this run is going to be long, and it's going to be really hard.  But here I go again."
It will be a tough road for Quinn and his Falcons.  A losing Super Bowl team hasn't returned to the big game since the Buffalo Bills did it for three straight seasons in the early 1990's...and all three repeat appearances were repeat losses.
*TB12 appears motivated by history, if nothing else these days.  Brady was interviewed this week by ESPN's Ian O'Connor, and he told O'Connor Michael Jordan's history is something he's been "in awe of" for some time.
"He was such an effortless player," Brady said.  "He put a lot of effort in, but there's an art and a beauty to the way he played the game. That was a very inspiring thing."
Jordan, you might recall, won six NBA world titles with the Chicago Bulls.
"The great part is the next one for me is No. 6," Brady added, "and I'm not on No. 1.  I'm trying to reach No. 6 and I'm on No. 5.  If I got to No. 6, that would have great meaning to me.  It's not trying to keep up with my idols.  It's not Magic (Johnson), (Derek) Jeter, Mariano (Rivera), Kobe (Bryant), (Tim) Duncan, guys more my age who I always admired.  I just want to win because I owe it to my teammates. I'm working this year like I have none, and hopefully it results in a magical season."
*There are 111 employed quarterbacks under contract in the NFL at this writing.  Colin Kaepernick isn't one of them. 
Kaepernick isn't exactly ranked 112th on that QB list, despite dropping from the ranks of a one-time Super Bowl starter at the position to that of a pedestrian back-up looking for work.  It does beg the question, however - is the guy being black-balled by the league for his controversial stance (or kneel-down) toward the National Anthem last season?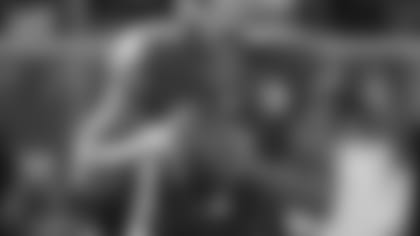 I'm not sure how it can be anything but that right now.  The league denies it.  Individual teams haven't said as much.  But he is a free agent looking for a landing spot right now, and without making public any definitive plans for himself next year on his cause, can you blame a team for wanting to avoid any negative publicity his signing might bring?
Kaepernick made his statement.  I won't argue its effectiveness, as he certainly brought some difficult subjects in this country to the table for discussion in a public forum, and that is always a good thing.  
But if he's serious about football as he once appeared to be, he'll need to prove it again to a team that has a QB need - and show them he can put the sport and the team first, and save the political statements for another time and place. 
John Rooke is an author and award-winning broadcaster, and is entering his 25th season as the Patriots' stadium voice.  Currently serving in several media capacities - which include hosting "Patriots Playbook" on Patriots.com Radio - Rooke has broadcast college football and basketball locally and nationally for 29 seasons and is a member of the Rhode Island Radio Hall of Fame, and RI's Words Unlimited Hall of Fame.