What was it that "Dandy Don" Meredith used to sing to close out Monday Night Football broadcasts?
"Turn out the lights, the party's over.  They say that all good things must end!"
It was actually country music legend Willie Nelson's song, but even Willie would have to hand it to Dandy Don.  When Meredith sang to a national TV audience, the party was indeed over.  Howard Cosell and Frank Gifford may have cringed, but you knew the envelope was stamped, and put in the mail.  The finish line had been reached.  The clock struck midnight - literally, in many cases.
Those midnight bells may already be tolling for the denizens of the AFC East not named the Patriots.
Even the most astute pro football observers and prognosticators would have to agree on the preseason selection of the 2017 AFC East Division champ.  The thought undoubtedly makes Bill Belichick's blood pressure rise a few points, but it's hard to deny New England's standing as a defending champ (Super Bowl, too) with their subsequent off-season additions.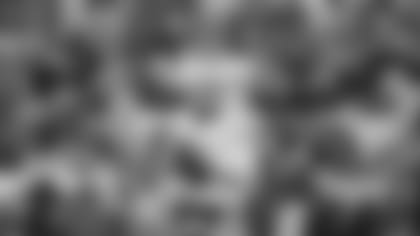 And when you add into the equation the subtraction of the starting QB for likely the next-best team in the AFC East, well, it's possible the Patriots may be the first team in NFL history to clinch a division crown in August.
This has nothing to do with disparaging the 'Phins, Bills or J-E-T-S, really.  It has everything to do with the Patriots' careful, exacting and thoroughly thought-out plan to bolster the roster with as much quality depth as a 53-man team in the Free Agency Era can hold.  
That the Miami Dolphins - a potential challenger to New England this season - lost QB Ryan Tannehill to another knee injury after training camp opened and replaced him with formerly-retired Jay Cutler?
Let's just say it's the Patriots' game, set and match to lose.
"Call it a night, the party's over.  And tomorrow starts the same old thing again."
Eight straight AFC East titles could soon be nine.  Only Miami has managed to reach the NFL playoffs besides the Patriots within the division since 2011, and while the Dolphins improved to 10-6 last season and reached those playoffs under Adam Gase as head coach, losing Tannehill and gaining Cutler (who worked with Gase in Chicago) is a move fraught with despair.  
Besides, it was erstwhile back-up Matt Moore who took Miami into the postseason last January, and Cutler will need to beat Moore in camp to earn his spot and his 1-year, $10 million contract.  Good luck with that.  Cutler's professional history has had some moments, but his relatively short time against the Patriots has been anything but momentous.  
Those numbers?  Oh-and-three in the win/loss column, four touchdowns, five picks and less than a 60% completion rate against New England.  
The Patriot players have already begun addressing the "repeat" scenarios from fans and the media as camp has opened, and predictably they've pushed many of those thoughts and predictions to the back of the bandwagon.  That's a good thing.  As we all know, these games still must be played.  Injuries remain a part of any seasonal progression.  And, sometimes the unexplainable, extraordinary game, event or single play can occur...and beat you.
But AFC Least and tomato-can talk is around the corner.  I can hear Meredith's warbling in the background, can't you?
Boarding passes for sale
Maybe it's a way to keep fans from becoming too complacent or settled?  Or, perhaps it's a way to keep them interested and coming back to the stadium?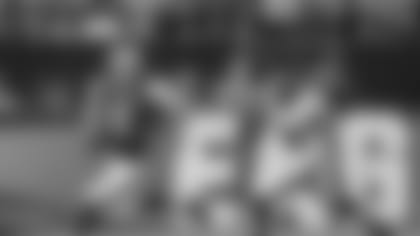 The J-E-T-S have instituted a unique ticket plan for some of their season ticket holders this year, and from the looks of things it's to keep the element of surprise firmly on the seats, if it can't be on the field.
They're calling it the "Jets' Boarding Pass," which will allow pass holders to pay a one-time fee of $725 and sit in different seats each week.  By downloading the team's mobile application, the ticket holder will have his or her seat location sent to them a few hours before kickoff.  
Those locations?  Anywhere within the 100, 200 or 300-level seating areas inside MetLife Stadium.  
The pass is the first NFL season-long mobile ticket, operating much like an airline would when you purchase a seat but don't have a location until just before your flight takes off.  Any seat is fair game, apparently, but pass holders must commit to the entire 10-game home season, and tickets are non-transferable, not for resale and not up for automatic renewal.
It's a unique idea, sure, to modernize and fill seats for what is expected to be a year of struggling on the field.  But that 10-game commitment?  And if I'm paying full price (plus a PSL fee) and one of these locations is next to me?  
I'm struggling with that one, so I'll take the bump and wait for the next flight, thanks.
Falcon de-feathered
Atlanta's chances to return to the Super Bowl certainly took a hit this week, with the news of cornerback Jalen Collins' 10-game suspension for violating the NFL's policy on performance-enhancing substances.  Collins won't be able to return until November 21, and this comes after serving a 4-game suspension last season for a similar violation.
It's already very much an uphill climb to the postseason for a Super Bowl loser.  No team has made it back to the Big Game since 1994, when Buffalo was in the middle of its' four-year futility string.  Only seven teams, all time, have ever made it back to the Super Bowl after losing it the previous year. And just two teams - the 1971 Dallas Cowboys and the 1972 Miami Dolphins - managed to win the year after losing.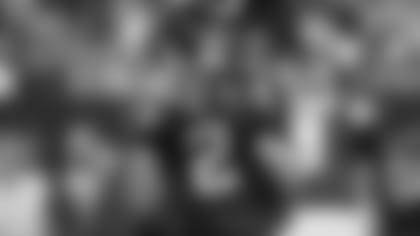 Digging a bit further, since '94 there are nine Super Bowl losers who failed to even make the playoffs the next year.  Nothing is a given when it comes to the postseason.  
This makes Collins' suspension particularly tough for the Falcons to take.  For a guy who was invaluable down the stretch for Atlanta last season, making 10 tackles against New England in SB LI, it's a hit to their young defense.
Not to mention a straight-on slap to the face of karma, too.
John Rooke is an author and award-winning broadcaster, and is entering his 25th season as the Patriots' stadium voice.  Currently serving in several media capacities - which include hosting "Patriots Playbook" on Patriots.com Radio - Rooke has broadcast college football and basketball locally and nationally for 30 seasons and is a member of the Rhode Island Radio Hall of Fame, and RI's Words Unlimited Hall of Fame.