And then there were none.
Ok, not really, but at one point Sunday in New Orleans, you certainly got the feeling there were no healthy receivers available to play for the Patriots, as they tried to put the finishing touches on a 36-20 win over the New Orleans Saints.
Time to panic?  Or at the very least, time to be a little bit concerned with a sudden overabundance of injuries that could keep an otherwise-talented team from moving forward and reaching its potential?  
Well, now that we put it that way and say it out loud, perhaps the thought is worth considering.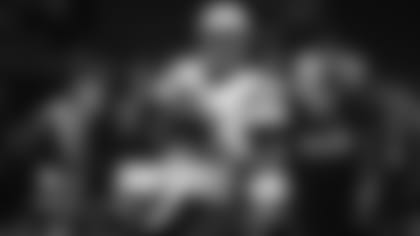 After all, we've opined here previously about the need to be talented, sure, but also the need to have depth and be healthy for the long haul.  Already this season, the Patriots appear to be making up for any lost time in the training room from last season's relative good-fortune in the injury department.
This isn't a problem that can be "fixed," per se.  Time is the greatest ally that injuries have, of course.  What you do in the interim can sustain and even elevate your success, or flatten it right out and put you back to Square One, starting all over again.  
As Patriot fans are all-too-aware, this is where Bill Belichick often separates himself from other coaches and front-office folks in the NFL.  He's shown previously that he holds a doctorate degree in foresight and planning, even as others comparatively continue their pursuit of rather plebian tasks.
But eventually, wells do run dry unless they're replenished.  That goes for talent, too.  Fortunately, the Patriots' injury problems at present don't appear to be much more than short(er) term issues, which may mean not having to stray too far off the original course and game plan for the season. 
Move a guy here, call up a guy there.  You trust in your evaluation process, and when it's time to plug-and-play, you expect a certain level of performance.  The Patriots have had players "step up" often - which is why they've maintained a consistent level of success in the NFL since 2001.  
You're familiar with the phrase, "next man up?"  Of course, you are.  The Patriots have practically trademarked it, as often as they've used and lived by it.
But now, maybe this philosophy needs to be tweaked a bit?   At the present rate of team impairment, perhaps "next men up" is more appropriate.  Just sayin'.  And keep your copy of the injury report updated in pencil.
Getting entrenched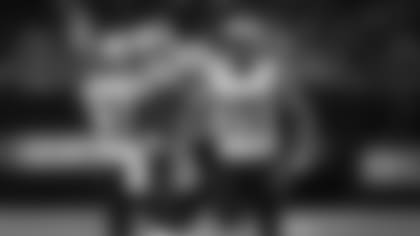 There were a few issues on the line of scrimmage, especially on the offensive side of the ball.  Early in the game, the line had trouble creating space in the running game until a jet-sweep from Brandin Cooks opened things up a bit between the tackles.  Nate Solder was whipped around the end for a drive-killing sack on Tom Brady in the 2nd quarter.  And there was a holding call on center David Andrews that negated a scoring play.
Nitpicks, sure, within an overall solid game plan and execution.  But these were the Saints, and with one of the best defensive fronts in the NFL (Houston) having 10 days to prepare for next week's test, there should be extra emphasis on assignments and creating space.  Not just for the running backs, but also in keeping a little open space between Brady and the pass rush.
First, punch 'em in the mouth
Yes, the Patriots had no choice but to take the opening kickoff as New Orleans won the toss and elected to defer.  Deferment until the 2nd half seems to be the modus operandi of most teams when winning an opening flip-of-the-coin.
But in terms of strategy, and tone-setting, taking the kickoff should be considered more often as an excellent way to punch a team in the mouth early, and keep New England's offensive juggernaut rolling.  Do it early, and do it often.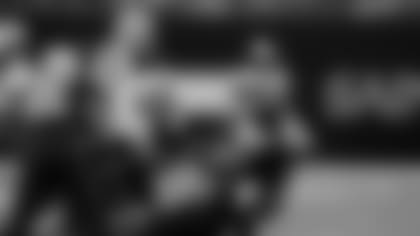 With the Patriots' (healthy) weapons on offense, why would you not want to work from a position of known-strength to start the game?  Put the ball in TB12's hands, let the team strong-suit go to work and force the opponent into an early deficit.  It worked against the Saints, and with this offense being the best defense this team has right now, it can work against other offensively-talented teams coming up on the schedule.
20 1st quarter points for the Patriots had New England off-and-running in a game they had to win.  20 1st quarter points were the most scored by the team in nine years, and the most ever scored by a TB12-led offense.  Three TD passes in the 1st quarter were also a personal Brady-best.
Let's see that again.  Set the tone.  Create an attitude.  Take the damn ball.
Big plays we don't like
We all like to see big plays occur, if it's the team we're pulling for that hits them, amiright?  But when they happen TO you, it's not what anyone is looking for. 
Burned by Kansas City on some real beauties in the opening game loss, there were three plays allowed of 33 yards (and more) that should keep the Pats' defense on notice.  There is more work to do here.  Improvement from last week, yes.  But preventing big plays was once a hallmark of the New England defense.
Ironic that they all occurred during the 2nd quarter, and two of the three (the two longest, 42 and 38 yards) led to eventual Saints' points.   Remember, the saying is "bend, but don't break."  Not "bend, and break anyway."
Romo is right on
Did you get the chance to listen to ex-Dallas QB Tony Romo in his Patriots' debut on CBS with Jim Nantz?  For a guy in his rookie season - and just his second week - in the #1 analysts' chair, he acquitted himself well.
Naysayers might point out that Romo is younger than both starting quarterbacks who played in the game he was covering (Brady and Drew Brees), so he doesn't have the experience or successes at their level of play from which to draw.  However, he was downright prescient in calling a Brees fade to Brandon Coleman coming off a pick play for a touchdown, and insightful by explaining Bill Belichick analytic "throwaway plays," when the game is in hand.
Maybe he couldn't win 'the big one' while QB of the Cowboys.  But as a TV analyst, his job is to be smart, shrewd and entertaining.  He won with style points in his predicting, as well as his projecting, of the play on the field.  If he learns to keep the clichés to a minimum - a typical novice lean - he may eventually call bigger games than he ever played in.
America's Game?  Not yet in SoCal
Maybe it's apples and oranges to you.  But numbers usually don't lie.  
The erstwhile San Diego Chargers made their Los Angeles debut Sunday in a soccer-first facility, so they were a bit hamstrung with crowd limits.  Still, less than the stadium capacity of 25,381 fans (capacity is 27,000) cared to show up to see the Chargers play in LA for the first time in 57 years.
The Rams managed to draw a mere 56,612 fans to the LA Coliseum for their game against Washington.  Combine the two crowds, and a total of just under 82,000 pro football fans in SoCal showed up for the NFL this past weekend.
The night before the Rams and Redskins played at the Coliseum, Texas and USC engaged in another game-for-the-ages, that ended in double-overtime.  The crowd in the Coliseum?
84,714 were in attendance to watch the Longhorns and Trojans, more fans than the two SoCal pro games combined.  The NFL says it remains confident Los Angeles can and will support two NFL franchises, despite the weekend's numbers.
All I know is, it took 22 years for pro football to return to SoCal since the Rams first departed, and the initial response to the NFL's comeback - after a season plus two weeks - has been underwhelming, to say the least.  
John Rooke is an author and award-winning broadcaster, and is in his 25th season as the Patriots' stadium voice.  Currently serving in several media capacities - which include hosting "Patriots Playbook" on Patriots.com Radio - Rooke has broadcast college football and basketball locally and nationally for 30 seasons, and is a member of the Rhode Island Radio Hall of Fame and RI's Words Unlimited Hall of Fame.