Ninko, stinko? Honestly, hadn't heard that one before.
His self-deprecation aside, throughout an 11-year career in the NFL (eight with New England) I'm not certain I've ever heard anyone around here say Rob Ninkovich's performance, his effort, or his professionalism was anything but squeaky clean.
Ninkovich was the good guy - the underdog, even - that everyone seemed to love to pull for.  Including his ultimate boss.
"New Englanders love rooting for the underdog," Patriots owner Robert Kraft told the assembled media Sunday at Ninkovich's press conference to announce his retirement from the NFL.  "(He was) the blue-collar overachiever who hustles on every play and does the most to maximize their full potential.  And Rob was truly that guy."
Mr. Kraft is spot-on with his assessment.  Ninkovich was a self-professed "fat kid" growing up, a little too big for his age group to play football until he reached high school.  He started as an offensive lineman, and hated that.  But when he moved over to the defense, something clicked.
"That was my calling," Ninkovich explained.  "The feeling of having a guy in front of me, trying to stop me from getting to the quarterback, or somewhere they don't want you to go and beating them.  That was my fit.  This is what I love.  
"From that day forward," he added, "I just worked as hard as I possibly could."
Even as a 5th round draft choice out of Purdue in 2006, his reputation as a hard worker was where Ninkovich hung his hat.  Yet, his path to pro football relevance was tough to travel.  He was cut four times.  He split time between New Orleans, the team that drafted him, and Miami in his first three seasons and saw action in a total of eight games over that time frame.  
He joined New England in 2009 and began to make his mark on special teams, and eventually worked his way into the starting lineup as a linebacker in 2011, where he started all 16 games for five straight years.  Ninkovich was the first Patriot LB to record at least eight sacks in three straight seasons since Hall of Famer Andre Tippett managed such numbers.
Achiever?  Of course.  Overachiever?  He was that, too.  
And in many ways, Rob Ninkovich's unassuming style and demeanor completely epitomized the transformation of a Patriots' franchise from NFL also-ran to NFL powerhouse.  Bill Belichick's construction of a perennial championship contender was built on the shoulders of guys like Ninkovich - a lot of younger, veteran players, all with a chip on their shoulders and with something to prove to someone.
"This game doesn't last forever, and I need to cherish every moment I get, and work as hard as I possibly can, and when I look at myself in the mirror I tell myself 'did you give everything you've got?'  It took a while."
Rob Ninkovich then turned to his coach, and his teammates in attendance, and showed us all why he'll be missed.
"Coach, I gave you everything I had.  I hope it was enough.  I love it here, and I'm going to miss it."
Ninko, stinko?  It stinks that a guy like this won't be around to play anymore.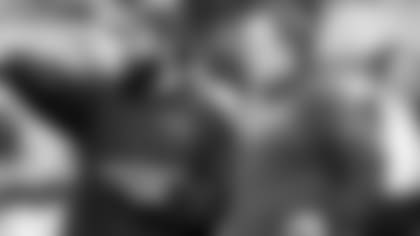 Camp conundrum
During the opening few days of training camp, the Patriots had but one - ONE - practice where pads began popping.
Say whatever you will about safety and health issues, and you'd probably be right about them.  But in terms of evaluating talent and/or ability out on the field, that job is tough on the coaching staff.  And for the 37-or-so players who won't make the final 53-man roster, because those coaches can't evaluate to the best of their own abilities, they may be losing the opportunity to play their way into a job.
"To evaluate players competitively when they're not on a competitive level, I have a hard time with," Bill Belichick told the media last week.  "I know a lot of people are real good at that, and they can make a lot more out of it than I can, but due to my personal limitations and my personal inability to make those evaluations, I don't make them."
Perhaps needling the assembled media somewhat, but also with a direct tag toward the current rules regarding allowing contact during practice sessions in training camp, Belichick's coaching style (and that of his staff) has had to adapt.  
Spring is for teaching, summer is for implementing.  It may not be quite as cut-and-dried as that notion, but having to answer questions like "how is so-and-so doing out there?" gets tougher to answer every year.  
"You can evaluate what you're teaching them to do," Belichick said.  "Do they understand the plays?  Do they understand their assignments?  (But) can you evaluate whether a guy can power rush, or whether you can stop a power rush?  No, and we don't want to evaluate that."
But when the pads finally start popping, a different kind of evaluation begins to take place.  Competitive football evaluation.  Now's the time to see if some of these guys can actually play.
Signs of things to come?
The seemingly-early retirement last week of Baltimore tackle John Urschel and the Patriots' Rob Ninkovich brings up a thought.
We may see more and more football players, at a relatively young age, decide to step away from the sport.  Why?
Health, or rather, future health will be a strong, deciding factor.  With the revelation of the Boston University study where 110 of 111 brains of deceased players were found to have evidence of CTE, Chronic Traumatic Encephalopathy, current athletes know the dangers of playing the sport at the highest level will only increase over time.
Unless the National Football League gets fully behind an effort to preserve itself - and the health of its' on-field employees.
The league did pledge $100 million in 2016 to further support independent medical research on concussion issues, as well as engineering advancements to continually improve all health and safety concerns going forward.  More can, and certainly should be done in these areas.  
But the biggest advancement may have come from the NFL itself, on the admission that there's a problem in the first place.  Concussions have long been held as football's "dirty little secret," within a culture of machismo that for decades has refused to acknowledge head injuries as "real injuries."  
Jeff Miller, the NFL's senior VP for health and safety, testified before Congress last year and admitted there is a link between football and degenerative brain disorders like CTE.
"The answer to that question is certainly yes," Miller told the House of Representatives.  
Now, does the NFL continue to back this thinking, or do they keep pushing the dirt under a rug?  The future of a sport we love, and of the athletes we love to watch, is at stake.
John Rooke is an author and award-winning broadcaster, and is entering his 25th season as the Patriots' stadium voice.  Currently serving in several media capacities - which include hosting "Patriots Playbook" on Patriots.com Radio - Rooke has broadcast college football and basketball locally and nationally for 30 seasons and is a member of the Rhode Island Radio Hall of Fame, and RI's Words Unlimited Hall of Fame.