Weebles wobble, but they don't fall down.
Kids of the 1970's will remember those little toys you couldn't ever topple over.  They would always pop right back up again, right?
Julian Edelman's injury is a tough blow to take in Patriot-land, no doubt.  It'll take him awhile to pop back up again.  It's okay, if you're a fan, to naturally feel sorry for him, feel sorry for the team - hey, even feel a little bit sorry for yourself.  You won't get to see JE11 do his thing on the field until next season, potentially.  And what he accomplished last season, especially in Super Bowl LI, was oftentimes remarkable.
You know, of course, there are 31 other NFL organizations who aren't crying a river over his loss.  Wait, make that 32 organizations.  The Patriots aren't interested in a pity-party here, either.  They don't welcome season-ending injuries, no one does.  But Edelman's ACL tear in his right knee is precisely what this team and organization are all about - and have been about - for several years.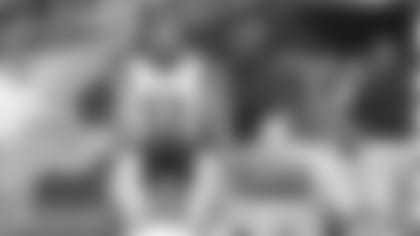 It's an optimal chance to show what "next man up" is all about.
It's very clear.  Edelman's loss within the offensive lineup could be significant.  He's coming off a career-high season in reception yardage.  He led the NFL in 3rd down receiving yards.  Nearly 31% of all Patriot pass attempts in 2016 went his way.  He wasn't just big in the clutch, he was counted upon numerous times to be where he needed to be.
And the last time JE11 wasn't where he needed to be, out of the lineup two years ago in 2015, he missed seven games with a broken foot.  The Patriots went 3-4.
They were 9-0 with Edelman in the starting 11.
Third-down production decreased and scoring went down, as you might predict would happen during a stretch when losing four-out-of-seven.  But there are a couple of things that differ this time around, as compared to two years ago.
One - this time his injury happened before the season began, not during the middle of a year.  There is ample time to regroup and reconfigure a plan going forward.
Two - that plan going forward has considerable additions to New England's offensive personnel, as compared to 2015.  Danny Amendola is still here, and a likely candidate for increased responsibilities.
But also here - Brandin Cooks, Chris Hogan, Malcolm Mitchell, Rob Gronkowski, Dwayne Allen, James White, Dion Lewis and Rex Burkhead - players who all figure prominently into the passing and receiving game, and who all will demand attention in their own right from an opposing defense...whether Edelman was hurt or not.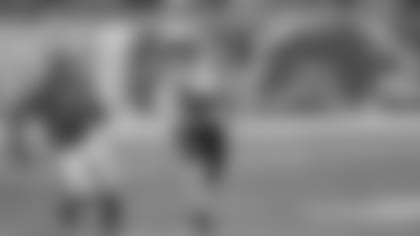 The newest receivers were brought in for a specific reason, to produce.  That much will be expected to continue, regardless of Edelman's presence.  The Patriots built the offense, and this entire team with this in mind.
He who still has the most toys at the end, wins.  That's the idea behind succeeding in a brutally physical sport; having not just depth, but capable, productive depth.  And the Patriots still have a fair share of it.
So, shed a tear if you must, for JE11.  It's okay to feel badly for his misfortune.  But be very, very happy this team - this organization - has the goal in mind to build a foundation ready to withstand a physical challenge to its structure.
Yes, in Patriot-land Weebles might still wobble.  But they won't fall down, for long.
Lions' two up, two down
Looking back, albeit briefly, on the Patriots' first preseason win - which keeps them in the running for winning the Super Bowl in a non-strike year.  Sorry, couldn't resist.
Thumbs up: The offense.  24 first-quarter points, preseason or not, is significant.  So much so, that the Patriots have never scored more in a regular season game - having put up 21 points on three separate occasions in team history.
Thumbs up: Chris Hogan.  With Julian Edelman out, Hogan is quite likely to see a few more targets coming his way, and he responded against Detroit with two TD receptions on his first two catches of the night.  He's only had one other two TD game in his career.  If you're looking for positive signs from Edelman's absence, this could be one.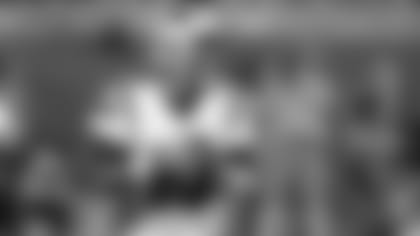 Thumbs down:  The offensive line.  Or to be more specific, the backups on the offensive line.  Was it just me, or did it look like Jimmy Garoppolo had a need to run around more than he usually does in the pocket?  The Patriots could use the return of Nate Solder to stabilize things up front, as Cameron Fleming played matador on a few pass block attempts.
Thumbs down:  34 players-to-be-named-later, give or take.  Kony Ealy, Matt Lengel and Caleb Kidder were released over the weekend, and it didn't take Ealy long to land elsewhere as he was picked up by the J-E-T-S.  This leaves 87 players on the roster for the Giants' final-audition game this week, with Friday and Saturday becoming Decision Days to pare it down to 53.  Expect many (all?) of the 34-ish to play this week, before the Turk visits this weekend.  Will there be veterans among the cuts?  History says you - and they - should be ready for a surprise or two.
Brown's word is golden
Got your own thoughts on Colin Kaepernick?  Of course, you do.  He has been a central, polarizing figure within many social protests taking place in our country.  Whether you agree or disagree with his stance, or rather, his kneeling during the national anthem, consider the thoughts from another voice from the NFL's past.
Those that remember the 1960's can recall Hall of Fame running back Jim Brown being among the outspoken athletes of the era, in a time when racial strife and war were both running rampant through our world.  Muhammad Ali, John Carlos, Tommie Smith, Henry Aaron, Kareem Abdul-Jabbar (then Lew Alcindor) and Bill Russell were others who often spoke out, and not always upon deaf ears, to society's issues.
While Kaepernick appears to have chosen to follow in these large footsteps five decades later, Brown has also chosen to speak up - and out - on Kaepernick himself.  Brown told recently USA Today he understands Kaepernick's fighting for his cause, but doesn't approve of the way he's gone about it.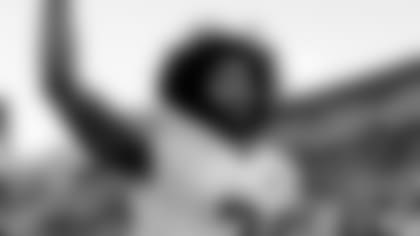 "I want to be in his corner, and I do think, 'God bless him,' " Brown said. "I'm going to give you the real deal.  I'm an American.  I don't desecrate my flag and my national anthem.  I'm not gonna do anything against the flag and national anthem.  I'm going to work within those situations.  But this is my country, and I'll work out the problems, but I'll do it in an intelligent manner."
Last week, a group of Cleveland Browns' players kneeled in a sideline prayer.  After hearing from Brown, a group of 30 players then stood together prior to kick-off against Tampa Bay, holding hands during the playing of the anthem.
Browns players didn't say the Hall-of-Famer had literally told them what to do, but rather, suggested they should act as a team to create a more powerful, meaningful sentiment.  "Jim Brown's message to us was," said TE Seth DeValve, "your message becomes really powerful when you're unified."
Seems like a smart thing to do, no matter what it is that you do.
John Rooke is an author and award-winning broadcaster, and is entering his 25th season as the Patriots' stadium voice.  Currently serving in several media capacities - which include hosting "Patriots Playbook" on Patriots.com Radio - Rooke has broadcast college football and basketball locally and nationally for 30 seasons and is a member of the Rhode Island Radio Hall of Fame, and RI's Words Unlimited Hall of Fame.