Now that the teaching part is just about completed, it's time to see which players fit the part.
Actually, the teaching part never really ends.  But generally speaking, OTA's and mini-camp practices consist of instructing the newcomers on technique, tuition and the always-important "Patriot Way," while serving as a refresher-course for the veteran players in the mix.
Everyone can certainly use the tune-up.  And the players most likely to stand out in this case are the younger veterans - those who just finished their initial learning curve, and can't wait to show off what they've retained.   
The second-year guys tend to make the biggest leaps forward - freshly-armed with experience and knowledge that rookies don't yet have - and in the case of guys like Cyrus Jones and Jonathan Jones in the defensive backfield, there will be plenty of eye-balling over what these two can do for the team.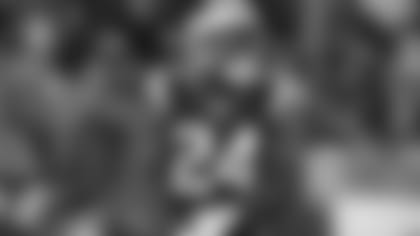 Cyrus Jones had his notable troubles on special teams last year, which not only affected his play on defense but completely altered it.  He has something to prove this season, and he'll be counted on to do so as the team's highest draft choice from the Class of 2016.
Jonathan Jones (no relation) isn't really in the same boat as Cyrus.  As an undrafted free agent making the squad a year ago, you can make the case for this Jones playing with "house money" at this early stage of his pro career.  But for a guy who played in the NFL's junior league (aka the Southeastern Conference), he's not satisfied with status quo.
"I show up every day and try to make a play," Jones told the media during mini-camp.  "Keep stringing days together and keep having a series of good days and see where I end up after that."
Right now, the undrafted Jones figures prominently in the mix at cornerback, getting time as the nickel or slot back and getting time working with the perceived top defensive unit.  The coaching staff is looking to see where his talents might best fit - and Jonathan Jones is doing the same.
"We've been working inside and outside, moving around, coverage in and coverage outside, getting in work in both (places)," Jones said.  "You try to use whatever attributes you may have, but when it comes down to it, it's up to your ability to make plays.
"It's a little slowed down (for me right now)," he added.  "It's kind of understanding the defense and how things are operating.  We're competing.  We're getting after it."
As for where he thinks he "fits" within the current defensive unit or scheme, Jones feels better about his belonging.  But there's a big difference between just belonging, and excelling at what you do.
"All of us are competitors, and in everybody's mind out there you don't step on the field and think you're not the best," Jones explained.  "That's how you fit.  You have to have that mentality, from every position from rookies to veterans, it helps having that competitive spirit and that competitive mentality."  
His coaches certainly wouldn't have it any other way.
The King vs. The GOAT
He's had his own problems with trying to handle the Golden State Warriors in the NBA Finals.  But LeBron James and his business manager Maverick Carter were recently profiled in an ESPN feature discussing "what marks greatness?"
They were debating, more specifically, Tom Brady's greatness.
Carter's contention that Brady's five Super Bowl rings and seven trips to the big game overall are the greatest things he's seen in sports in his lifetime.  James disagrees, sort of.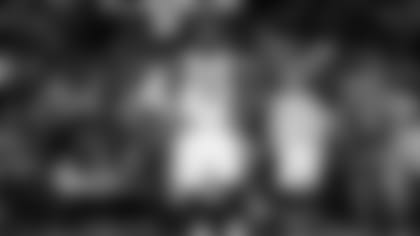 "My only argument with a football player being the greatest athlete of all time - is they only have to play one side of the floor," was James' reasoning behind his non-belief.  "Brady is unbelievable.  Brady is the greatest quarterback I've ever seen.  But he affects the game one way.
"For us (basketball players), every single night you gotta know both sides...I'm not saying he's not great.  He's the greatest football player of all time."
James is one of the best to ever play his game, and I do see his point.
Never mind the fact that TB12's on-field presence (brilliance?) during the fourth quarter comeback against Atlanta in Super Bowl LI most definitely affected the defense - Atlanta's defense was sucking wind at that point in the game, while the Patriots' defense was getting needed rest.  But to suggest a quarterback can't affect defense because he doesn't have to play defense?
C'mon LeBron.  That's simply not true, and we only need to go back to this past February to prove it.
Nice try, though.   Not for nuthin', but where was your own defense against the Warriors this year?  Isn't there a saying about those who live in glass houses?
J-E-T-S, just end the season?
Having some fun at the expense of the New York Jets aside, it appears the Patriots' erstwhile rivals are already in the throes of what could become a very long year.
With several veteran players not re-signing in the off-season and several more being released without others moving in as potential replacements, it does appear the Jets are becoming content with the idea of building toward 2018 by using 2017 as little more than a springboard.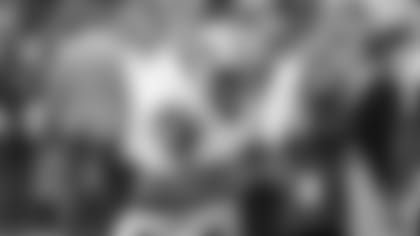 Since the end of their 2016 regular season, the Jets have cut ties with Darrelle Revis, Nick Mangold, Brandon Marshall, Ryan Fitzpatrick and David Harris, and wide receiver Eric Decker is reportedly next in line to be released, if not traded.  As it now stands, that's a $68 million salary dump.  But what exactly are these Jets jumping off into?  Adding to the misery, the New York Post reports linebacker Lorenzo Mauldin is alleged to have beaten up a nightclub patron in early April, and now faces a lawsuit filed by a Queens man for the attack.  Mauldin's attorney says the charges are "without merit."
Regardless, it's another negative story - in a seemingly endless stream of stories - about a team and a franchise without a great deal of recent on-field success to talk about.  
Just End The Season?  This one already appears to be having a tough time even getting started.
John Rooke is an author and award-winning broadcaster, and is entering his 25th season as the Patriots' stadium voice.  Currently serving in several media capacities - which include hosting "Patriots Playbook" on Patriots.com Radio - Rooke has broadcast college football and basketball locally and nationally for 30 seasons and is a member of the Rhode Island Radio Hall of Fame, and RI's Words Unlimited Hall of Fame.