I have friends who, despite purposely leaving out a few specifics, love to make sausage.  So when I ask what goes into the meat grinder, they always tell me you might not really want to know the specifics of what makes it great.
Just enjoy the finished product, and be happy with that.
I'm beginning to view the Patriots' 5th Super Bowl season a little like this, since it turned out the way it did.  Man, what a delicious finish.  But it was definitely a grind in getting there.  Expectations were high.  Tolerance for failure was low.  And when the product came out of the kitchen a little cold, or unpleasant to our palates along the way, we were quick to ridicule -- and send it back into the kitchen for a do-over.
We knew what we wanted.  We knew what the chefs (or in this case, the coaching staff) hoped to create, and throughout the season there were times when they had to make do with the ingredients they had.  Okay, so I'm stretching the analogy here.  But sometimes, cooks are caught short in the kitchen, and are forced to utilize what they have on hand.
I call it making chicken salad out of chicken feathers.  Or some such nonsense.
Not that the Patriots were all chicken feathers this season.  Actually, quite the contrary.  But on occasion, you simply don't know what will happen with the final mix, or how the separate parts will eventually blend together.  In New England's case, you hoped -- but could not actually foresee -- what the result of Tom Brady's opening four-game suspension would be.
Nor could you predict how the offense would adjust after Rob Gronkowski's injury.  And on the defensive side, a shaky start to the season was met with upheaval following the departure of linebacker Jamie Collins to Cleveland. 
And yet the team kept producing, and winning.  The more the coaching staff -- er, cooks -- kept grinding away and adding to the finished product, the better the results tasted in the end.  When it appeared the defense had lost its' best ingredient, the remaining roux managed to blend into a unit that finished 1st in points allowed, 4th in rushing yards allowed, and 8th in total yards allowed.
Better than expected after Collins' exit, wasn't it?  The argument over having faced too few quality opponents, and no top QB's of note (especially following a 31-24 loss to the ever-mobile Russell Wilson and Seattle) rings hollow now.  What?  Ben Roethlisberger and Matt Ryan were chopped liver?
Offensively, the Patriots still had plenty of sizzle after Gronk's injury.  The team finished 3rd in points scored, 4th in passing and total yards gained, and 7th in rushing yards.  You had a team that certainly, by the way the numbers (or ingredients) presented themselves, measuring up to anyone's present-day tastes in the NFL.  
Offense, defense, big moments on the special teams.  Forcing turnovers, limiting mistakes (for the most part).  No chef/coach is perfect, not everyone will like or appreciate what eventually comes out of the oven.
Except when the final product tastes as sweet as this one did.   Don't bother with the nitty-gritty details from the kitchen; if you knew exactly how the sausage was made, it might spoil your appetite.  
Just savor the end result.
We're onto 2017
It's a phrase coined by Bill Belichick a little more than a year ago, you know, to emphasize moving onto the next day, the next game, the next phase of whatever a season will bring.  Can't do much about what has already happened, so we're onto the next one.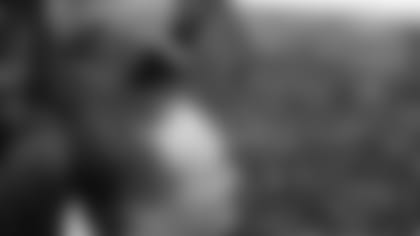 "We're onto..." now has company from the marketing department, apparently.  ESPN's Darren Rovell reported over the weekend the Patriots have begun the process of looking forward to the quest for a 6th Super Bowl title – by filing to trademark the phrase "Blitz for Six."  Chances are, you might see that used once or twice around Gillette Stadium, or applied to team gear before too long.
And did Belichick also give us a further peek inside the organizations' marketing plans, when he led the "No Days Off!" chant during the victory parade in Boston?  The Patriots have also filed to trademark that particular phrase, similar to the "Do Your Job" moniker that has since become beloved.
"Do Your Job" and "We Are All Patriots" have been trademarked by the team's parent organization (The Kraft Group) in recent years, and in case you didn't know, "19-0" and "Perfect Season" were recently approved by the U.S. Patent and Trademark Office for the Patriots' exclusive use, nine years after the team flirted with on-field perfection.
A sign of events still to come?  You never know.  You need to be ready for anything these days.
Next on the agenda
While the Patriots are admittedly a little behind other NFL teams in preparing for 2017 -- hey, there was a little matter of a Super Bowl to prep for -- they're not as far behind the 8-ball as one might think.
Teams have been able to sign free agents since the beginning of January, and teams can also begin designating franchise and transition players this week.  The NFL Scouting Combine will also take place before the end of February and run through March 6th in Indianapolis.
There is also the matter of deciding which unrestricted free agents (there are 13 from the past season's roster) to tender offers to, with two restricted-rights free agents and four more restricted-rights free agents to consider bringing back into the fold as well.  The way the rules work, an unrestricted free agent becomes available to the highest bidder on March 9 if the Patriots decide not to negotiate and extend him beforehand.
The Patriots may match any offer a restricted free agent can obtain, and a player must accept any offer if the team decides to extend a tender to an exclusive-rights free agent.  Got it?
Here's the list, in case you were wondering:
UNRESTRICTED FREE AGENTS:
LB Dont'a Hightower
DE Chris Long
DE Jabaal Sheard
CB Logan Ryan
DT Alan Branch
FS Duron Harmon
LB Barkevious Mingo
TE Martellus Bennett 
RB LeGarrette Blount 
RB Brandon Bolden 
FB James Develin 
WR Michael Floyd  
TE Greg Scruggs 
*RESTRICTED FREE AGENTS:   *
CB Malcolm Butler
OT Cameron Fleming 
EXCLUSIVE-RIGHTS FREE AGENTS:
CB Justin Coleman 
DE Geneo Grissom 
LB Brandon King 
TE Matt Lengel
That's a good amount of work to do in a relatively short period of time.  Chances are, there will be some surprises along the way.  You probably have your own ideas on who you'd like to see back for the "Blitz for Six," right?  And undoubtedly, there will be players from other teams in 2016 receiving invitations to play in New England for 2017.
Like I mentioned earlier, don't sweat what goes into the making of the sausage.  Just worry about what it'll taste like at this time, next year.  
John Rooke is an author and award-winning broadcaster, and just completed his 24th season as the Patriots' stadium voice.  Currently serving in several media capacities - which include hosting "Patriots Playbook" on Patriots.com Radio - Rooke has broadcast college football and basketball locally and nationally for 29 seasons and is a member of the Rhode Island Radio Hall of Fame.