Some observations surrounding the Patriots' recent picnicking in less-than-summerlike weather...
Malcolm Butler is still hurt.
No, he's not suffering from some unreported injury - at least not that anyone can tell.  But the Super Bowl XLIX hero may be having a hard time putting aside some injured feelings in the aftermath of the team bringing in Stephon Gilmore this off-season, at least from this point of view.
It's just an observation.  While Butler told the media this past week that the team "got another player...we got another good player on this team. Anything to help this team, I'm down with," when asked about Gilmore, it seemed as if some of his comments were muted, or restrained, at best.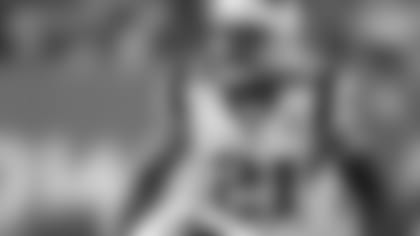 "One of the best guys in the league," Butler said of Gilmore.  "Very underrated.  He's come in, head down, working hard.  Just trying to build off each other no matter what."
Those are key words.  Let's face it, if you or I had been in Butlers' shoes this past off-season, we easily could have reacted similarly to what went down.  Had we worked our way from a Division II, undrafted free agent all the way to budding superstar with ownership of one of the iconic plays in Super Bowl history, hopeful of earning a contract that would deservedly put us among the best-paid players at the position in the game - only to have Gilmore show up on the doorstep from a rival team with a fat, new deal instead?  
Yeah.  We might have been upset.  Put out.  A little short with the media.  A little evasive and even a little flip when it came to answering questions about the new teammate in the defensive backfield.
Malcolm Butler is human, after all.  But you and I know the NFL can be a cold, and often cruel business.   The reality of the situation was - and is - the Patriots' need for continued improvement at the position.  When the opportunity to obtain a player like Gilmore came about, it was all about business.  Nothing personal, Malcolm. 
In fact, Gilmore's size, speed and agility can (and will?) compliment yours as opposing quarterbacks search for ways to succeed against you, much like pirates go in search of buried treasure.  They see what they're after, but they often have a hard time getting there.  And that's a credit to you.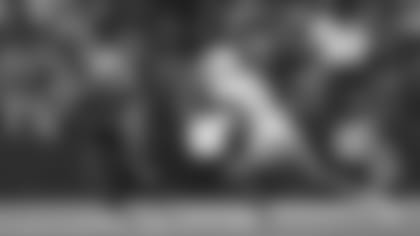 You're still due for a sizeable raise over last season.  Is your salary below market-value for a guy who has two rings, a Pro Bowl slot and an All-Pro honor in his first three seasons?  Perhaps.
So, it's ok to have some hurt feelings.  Wounded pride can be a great motivator in sports.  But don't let those feelings get in the way of a bigger picture, at least for this year.  Another championship is the ultimate goal.  And so is unrestricted free agency, at least for you, with the potential opportunity for earning what you think you might be worth on the open market.
You reap what you sow.  As you told the media last week, "the past is the past.  I'm just here to do a job and do anything to help the team win."  Put aside pride and follow your own advice.  Future success is right in front of you, just like those receivers you'll need to keep defending.
Celebrate good times?  Come on.
Most of us seem to be ok with the "No Fun League" returning a little entertainment value to touchdown celebrations for next season.
But not Cincinnati head coach Marvin Lewis.
Lewis, who is on the NFL's competition committee, told ESPN last week "we had a good standard, and the whole standard has always been you want to teach people how to play the game the correct way and go about it the correct way, and that's not a very good example for young people."
Lewis added he didn't like the idea of individuals emphasizing themselves within a team sport.
"The rules were changed for a reason, and I thought we had a good outcome," he said.  "Again, this is a team game...I don't understand why we want to give in to individual celebrations."
Lewis has a point, aside from his own signing and cajoling of questionable characters (Vontaze Burfict, Adam Jones, Joe Mixon) on the Bengals' roster.  The relaxing of rules to allow entertainment or showmanship to emerge is a conflict of interest for a game that desperately needs to re-establish credibility and common sense.  I would add here that the NFL has long been a "do as I say, not as I do" league, which has chipped away at credibility and common sense in decision-making for decades.  
Now that you should, perhaps, set an example for a younger generation by teaching sportsmanship and respect for your opponent in the face of negative stories and bad news emanating from players and teams these days - what does this tell us about pro football today?
Sell the sizzle.  Give fans and the media what they want, and life lessons-be-damned.  
The NFL is not your momma.  
Lurking around the corner
As defending Super Bowl champs, the Patriots know they're at the top of the list when it comes to considering contending teams for 2017.
After all, a team that had enough talent to win it all last year went out and seemingly improved itself - at least on paper - by adding guys like Brandin Cooks, Stephon Gilmore, Kony Ealy and Dwayne Allen, plus others, to the roster.  
Stepping back from our own myopic viewpoint, which teams might best be able to give these Patriots a run for their money once the season kicks off?  Winning the off-season is a subjective matter, of course.  There are other teams poised to pounce should the Patriots falter at some point.
Likely candidates within the AFC start with Pittsburgh, Oakland and season-opening opponent Kansas City.  Any team that features the talents of Ben Roethlisberger, LeVeon Bell and Antonio Brown on offense is a contender, but will the Steelers stop (or slow down) anyone on defense?  
The Raiders may have more going for them than just a future move to Las Vegas with one of the more talented rosters top-to-bottom last season.  Seven Oakland players reached the Pro Bowl, which may be one reason why Raider fans continue to support a lame-duck team in NoCal.
Kansas City?  Talented enough on both sides of the ball to provide an intriguingly worthy opening night opponent at Gillette Stadium in September.  
Three of the Top 4 in several off-season NFL "power rankings" hail from the AFC.  That shouldn't come as too much of a surprise, with the American Conference holding an advantage over the NFC in inter-conference play last season, and for much of the time over the past decade.  Two of the strongest divisions next season may also come from within the AFC, with the West and South Divisions boasting several post-season contenders.
And the Patriots will face competition from all of the above in 2017.  Tougher schedule than last year?  On paper, it sure looks that way, especially with AFC East Division opponents tired of suffering from their omnipresent, annual beat-down.  
May and June are understandably tough months to navigate for fans waiting for the new season to begin.  But for the teams themselves, learning how to operate with a bullseye on their backside - and knowing where the arrows will come from - is key to staying at the top of any list.
John Rooke is an author and award-winning broadcaster, and is beginning his 25th year as the Patriots' stadium voice.  Currently serving in several media capacities - which include hosting "Patriots Playbook" on Patriots.com Radio - Rooke has broadcast college football and basketball locally and nationally for 30 seasons and is a member of the Rhode Island Radio Hall of Fame, and RI's Words Unlimited Hall of Fame.