Yes, the Butler did it.  He's pretty much done it for three seasons now, but the big question on many minds at present - "will he ever do it again?"
Malcolm Butler will forever be a part of Patriots' lore, for his "gotcha" interception against Russell Wilson and the Seattle Seahawks in Super Bowl XLIX.  He has had two seasons since that moment in time that have elevated him into Preferred Patriot status when it comes to considering his talents, and his worthiness to the team and the organization.
I think we'd all love to see him back in New England, correct?  
But here's the catch in all of this.  Butler - or at least his agents - believe he's worth more to New England (or someone else) than what his contract currently calls for.
I'm all for athletes going after what the market will bear when the time is right - after all, the sobering news from former 49er star tight end Dwight Clark this weekend (he announced he has ALS, potentially caused by playing football) simply reinforces the brutal nature of the sport and the potential after-effects of its punishment to the human body.
But there's also an old-school part of me that believes a person's word should be his (or her) bond.  And isn't that what signing a contract indicates - a person's word?  If you don't like the rules that go into signing the contract, if you feel "forced" into signing such a document, there's always another option.
We don't make up the rules on restricted free agency, which is where Butler's status lies at present.  Every rookie player, undrafted or not, must wait four years before realizing unrestricted free agency and the ability to seek a bigger-monied deal.  Until you reach the point of a potential no-return, or earn your way there through your play on the field, you play by the rules.
And the rules say, Butler has another year to play before he can seek his larger payday.  If he or his agents have a problem with these rules, then perhaps their energies should be pointed toward the NFLPA for agreeing to the current system?  If he and/or his agent are upset because the Patriots signed Stephon Gilmore to a larger-than-expected deal?
This is a business, and the business of pro football can be cruel and unrelenting, especially in New England.  The Patriots have a need.  They hope to improve.  Timing is everything, and the simple fact here is - the timing isn't right, yet, for Malcolm Butler to cash-in as he hopes to cash-in.
It's not like he hasn't done well by undrafted rookie free-agent standards.  Several sources have pointed out (most recently Ben Volin in the Boston Globe) that if Butler signs his RFA tender of $3.91 million, he will have earned almost $5.5 million over his first four seasons.  That's more than all but the Top 34 draft picks from 2014, and again, he wasn't one of those.
Oakland quarterback Derek Carr for instance, picked 36th in 2014, signed a four-year deal worth $5.37 million.  
Has he been treated fairly?  It sure looks that way.
It really boils down to one thing, and one thing only - and that's winning.  Let's say a trade with New Orleans (one of the rumored destinations) is worked out, and Butler gets what he believes is closer to what he's worth.  What will he have given up in return?  
Playing in New England, for one thing.  And although nothing is guaranteed, which team has a better chance of winning and/or advancing in the post-season next year - and distributing playoff shares to players on the roster?
But if Butler has another good season - and it stands to reason playing alongside Gilmore would make the Patriots tougher (if not actually better) in the defensive backfield - he could conceivably make more on the open market next year as an unrestricted free agent.  
Yeah, the Butler did it, and we're all very happy about it.  But he needs to do it for one more season, here, before he can really do it for himself.  
Got Draft Picks?
The Patriots don't have a single pick themselves for 2017 in either the first or second rounds of April's upcoming draft.  
Can I see a show of hands who really believes this will be the case on Day One of the draft on April 27th?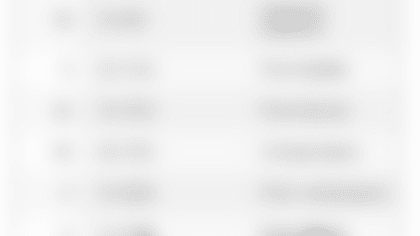 It has been well-documented, and much-discussed, that the Patriots could potentially replenish those rounds with a well-placed deal for quarterback Jimmy Garoppolo.  Ultimately, the organization will decide on what's more important in the short-term - high-quality draft picks or a high-quality backup plan in case something should happen to Tom Brady.
It is also entirely possible the draft scenario changes if a deal is struck for Butler.  That is, if Butler signs his tender before the draft.  If he does this, the Patriots could trade him for, let's say, a couple of picks somewhere in the 2nd-through-4th rounds and potentially re-engage in refreshing the roster with top-flight rookies.  If the team decides to hold onto him and play him alongside Gilmore next season, then let him walk next year in free agency, they could still receive compensation - but not until 2019.
So the choice become this - immediate compensation and draft picks for Butler, or immediate use of Butler (for one more year) and deferred compensation.  
Butler doesn't have to sign his tender until June 15th, which is a month-and-a-half after the draft.  If he doesn't sign, he stands to make 110% of last year's salary ($660K), rather than the $3.91 million if he does sign.  Doesn't sound like much of a decision, does it?  If he's worried about a trade to a bad team, wouldn't he be better off maintaining (or even improving) his value by playing in New England?
Butler's chances of making more money this year would be to sign on the dotted line before the draft.  The Patriots could still reap draft picks for this year, rather than wait until two years from now.
The Case of the Missing Jersey
It wasn't really the Crime of the Century, as NFL Network might have you believe, but apparently, Tom Brady's missing Super Bowl LI jersey has been recovered.
Fox Sports first reported Monday the FBI and NFL Security believe they have recovered the jersey on foreign soil, after it was taken from the New England locker room in the post-game aftermath of SB LI in Houston.  
According to the Fox report, his jersey may have been taken by someone posing as international media, and it is in the process of being returned to Brady and the team.   
According to a report from NFL Media's Ian Rapoport, Mauricio Ortega, a former executive with La Prensa (a newspaper based in Mexico), allegedly posed as an international media member covering the Super Bowl.  A video surfaced Monday of Ortega walking into the locker room after the Patriots win over the Falcons and then leaving 10 minutes later with something under his arm (allegedly Brady's jersey).
John Rooke is an author and award-winning broadcaster, and just completed his 24th season as the Patriots' stadium voice.  Currently serving in several media capacities - which include hosting "Patriots Playbook" on Patriots.com Radio - Rooke has broadcast college football and basketball locally and nationally for 29 seasons and is a member of the Rhode Island Radio Hall of Fame, and RI's Words Unlimited Hall of Fame.