Honestly, we should have seen this coming.
The Patriots have enough size, speed and ability to cause major concern for every team they face this upcoming season.  They have experience in winning, and in coming-from-behind to win.  There may be no obstacle too great for them to overcome, and if I'm the J-E-T-S or Dolphins, or the Steelers or Kansas City Chiefs - that level of concern will only grow as kickoff nears.
This does not, however, mean that New England is poised to run through the regular season at breakneck speed and achieve immortality by going 19-0.  Nope, not going there.  There's a reason why the games are played, because anything can - and usually does - happen.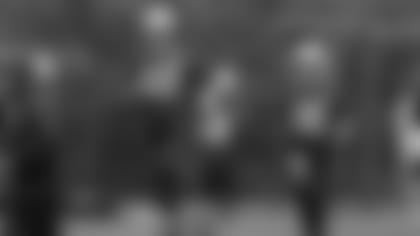 What this leaves us with, as fans and as team observers (including the media) over the next few weeks until training camp begins, is nothing but a lot of quiet time.  The team gets away for a final bit of R&R before the grind begins.  And we wait until the pads begin to pop, with little to occupy our fervent minds, other than a lot of talk.  
This quiet time often has a way of morphing into something also known as "the Silly Season."
You know the Silly Season.  It's when there's little left to really discuss, to decide, to plan or even execute.  It's when the upcoming season has already been planned in opinionated minds, so "What If?" becomes an easy topic or target.  Contingency plans including the Big Picture often get discussed, because there is a certain amount of buy-in to an already anticipated, if not expected result.  
This is ludicrous, of course.  Pretty tough to foresee the future, with so many variables that can affect an outcome.  Can you imagine what Bill Belichick's reaction might be if he took the time to read a message board about "what if's?"  
But it makes for interesting conversation and thought.  I read a comment last week running through a few different media circles and heard local talk show callers express concern - that Jimmy Garoppolo is "fragile," all because he missed the final OTA session with an injury.
There seemed to be doubt over his durability, due to his injured shoulder from last season, and distrust as to whether he's the type of player willing to do "whatever it takes" to be on the field at any given moment.
Really?  All of that, based on riding an exercise bicycle instead of getting a few extra reps in during practice?
Look, he's a pro football player.  Garoppolo is under contract making good money, with a competitive desire to succeed and to win, having played the sport for most of his adolescence and all of his young adulthood - yet there's a lingering question about his willingness to be out there at all costs even though he's already sacrificed what for you and I would be considered a "normal" life?
Let's not lose our minds here.  Hence, the Silly Season.
When the team is away, idle minds will always play.  We fill the void with whatever pops into our heads.  But it's when we create these concocted, preconceived notions as to how something or someone should look or behave, that we often set ourselves up for disappointment.  
Maybe the best way to look at discussions like these, is to simply say if these are our only real problems, we don't really have much to discuss in the first place, do we?
Brissett's big chance?
Much of the last OTA session the media was invited to observe focused on the extra reps in practice Jacoby Brissett took in place of Garoppolo's extra time on the exercise bike.  Which is fine, of course.  Especially fine for Brissett.
He figures to be a big part of the preseason storyline for the Patriots, if only because there is lingering detail concerning Jimmy G's longevity in New England.  Is he the heir apparent at quarterback?  Is there any legit concern over his durability to play the position, or might the Patriots have the time to still make this ultimate determination?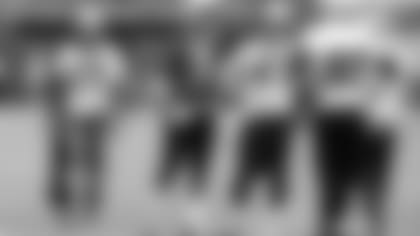 Brissett's play this August could have a lot to do with any plans the team may have to re-sign Garoppolo, or release him into the wilds of free agency after this season.  We know the organization already thinks highly of Brissett's potential, or he wouldn't have been selected in last year's draft.  But can he be "the man?"
It's likely we'll still have to answer that question after the upcoming preseason is over, barring any injuries.  But the competition between the two could be good.  If the Patriots didn't believe Garoppolo could be the guy, perhaps he wouldn't be on the roster right now, having already been dealt to one of several would-be suitors.  
Jacoby Brissett is here for a reason as well.  Because Jimmy G's status, physically and philosophically, remains in some doubt - all you may need to do is watch Brissett play ball to see what the future could have in store for both.
Remember the Titans
One team's pain is another's gain.  
As part of their contractual house-cleaning, the New York Jets decided to part ways with wide receiver Eric Decker.  It didn't take Decker long to find a new home; in fact, it only took him one free agent visit.  
The Titans announced over the past weekend they had come to terms on a one-year deal with Decker, who immediately goes from a team in transition to a team that may have real designs on playing into January.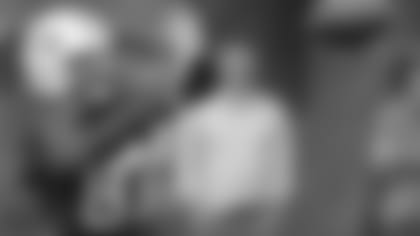 Decker has had surgery on both his hip and shoulder over the past nine months, but he's had time to heal after playing through injury and taking part in only three games last season in New York.  He's 30 years old, has size and solid ability when healthy.  And he doesn't have to be "the man" in Nashville, either.
QB Marcus Mariota has DeMarco Murray and Derrick Henry at running back, plus receivers Rishard Matthews, Tajae Sharpe and tight end Delanie Walker as potential weapons alongside.  Behind a strong offensive line, the 2017 season suddenly appears promising for a team that hasn't experienced the postseason since 2008.
Want a sleeper team to give the Patriots a run for their money?  Remember the Titans.  Maybe Fireman Ed should take up residence in the south?  
John Rooke is an author and award-winning broadcaster, and is entering his 25th season as the Patriots' stadium voice.  Currently serving in several media capacities - which include hosting "Patriots Playbook" on Patriots.com Radio - Rooke has broadcast college football and basketball locally and nationally for 30 seasons and is a member of the Rhode Island Radio Hall of Fame, and RI's Words Unlimited Hall of Fame.