We've officially begun that "netherworld" time of the calendar year.  
Spring has sprung.  Organized Team Activities are still a few weeks away, but the NFL Draft is approaching, free agency is quietly calming itself down to a slow stew, and the realization that the Patriots have pretty much already "won" the off-season is starting to set in around the rest of the league.
Not that you'll get any one of the other 31 teams to acknowledge this fact, of course.  Patriot fans began to understand what their team hath wrought on the rest of the league about the time they pulled in cornerback Stephon Gilmore as a free agent from the Buffalo Bills for $45 million in guaranteed income.
But after the stunning grab of Gilmore, preceded by the addition of tight end Dwayne Allen (ostensibly replacing free agent Martellus Bennett), gaining defensive end Kony Ealy from Carolina and receiver Brandin Cooks from New Orleans – followed by the uber-important re-signing of free agent linebacker Dont'a Hightower – the Patriots have pretty much left us all Breathless in Boston.
What's next?  Is it possible the Patriots could "wow" us with something else we haven't yet thought about?
Malcolm Butler's status for next season is still in question, LeGarrette Blount isn't presently under contract and the team holds plenty of cap space for their draft picks (plus others?) to be signed.
Hence that awkward, anticipatory feeling of "hurry up and wait" that has descended like an isolated storm shower hovering over Gillette Stadium.  It's football purgatory; a bottomless pit of anticipation, hope and desire, waiting for the ground to settle below us so the climb to the top can begin.
It won't happen overnight.  It might not happen for some time to come, but we'll slowly add to the anticipation with the official off-season conditioning program beginning next week for the players currently under contract.  The draft will follow beginning April 27th, and who doesn't believe there could be some intrigue (or activity) to consider before the first New England pick currently scheduled for Day Two?
Players won't take the field until OTA's arrive in late May, beginning on the 22nd, and they'll run through June 15th.  Mini-camp will take place June 6-7-8, and that should provide us with a glimpse – at least – of what New England's mad scientists (emphasis on the mad part?) will attempt to unleash on the rest of the NFL.
Of course, with anticipation comes expectation.  Current Super Bowl LII odds have New England as a 5-1 favorite to win it all, as the rest of the pro football world comes to grips with the realization the Patriots are well-equipped to deal with the rigor and ravaging the roster could undergo following 21 weeks of physical punishment.  
But what the Patriots have – will it be enough?  And can they play up to the expectations that are rapidly growing like the spring weeds in your yard?
That only adds to the intrigue, and the uneasy feeling settling into the bottom of our football consciousness.  
So get out, go and do.  Pull some weeds.  That's what the team is doing in their own backyard.  They're anticipating as best they can knowing they have a talented team, but preparing like it won't be enough.  There's a method to their madness that will soon make itself known to all of us.
Better to be in a springtime football purgatory in New England than in, let's say, 31 other cities right about now?
What exactly are they celebrating?
I do believe Tony Romo is/was a talented quarterback for the Dallas Cowboys.  His football career, which looks like it heads to a broadcast booth from the playing field next season, was better than most – but not among the elites to play the game, either.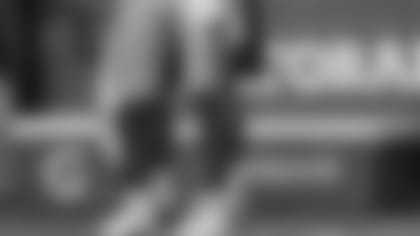 And yet, the City of Dallas appears to have gone Romo-mad over paying tribute to the erstwhile starter under center for their beloved Cowboys.  Even the Dallas Mavericks of the NBA want to pay tribute, and the team is prepared to make him a "Mav for the Day" by suiting him up and sitting him on their bench this week in the team's home finale.
Nice.  That's pretty much what he did for the Cowboys this past season when he was healthy, was it not?  He sat on the bench.  For a team that hasn't won a playoff game in two years, hasn't been in a Super Bowl in 22 years, and for a QB with a lifetime playoff record consisting of just two wins (with three losses) it seems a bit over the top, doesn't it?
Good career, yes.  Did the right thing, stepping aside for Dak Prescott with grace and aplomb this past year, certainly.  But feted as an all-timer?  What does that make Troy Aikman, Emmitt Smith and Michael Irvin?  Chopped liver, or Deities on Earth?
For a fan base and region starved for football success, Romo should enjoy the ride no matter the ridiculousness coming his way.  He'll get picked on (or picked off?) soon enough, when the lights turn on for his new TV career.
Or, if the Mavericks continue the silly celebration season and actually put him into the game.
You'll get your chance, smart guy
It's one thing to be confident.  It's another matter entirely to show bravado to the point of ignorance.
Take Myles Garrett, for instance.  The former Texas Aggie defensive end is projected as the #1 pick in the draft later this month, with the Cleveland Browns owning that selection and apparently prepared to make him the top dog.
ESPN The Magazine featured Garrett in their recent NFL Draft issue, calling him "the most interesting man in the draft."  Certainly, if he's selected first, he'd be qualified for that moniker.  
But in the story, Garrett stepped away from any rookie-to-be humble pie by declaring he wants to be the league Defensive Player of the Year, the sack leader and break the single-season sack record.
Ok.  So who does he want to sack the most?
"Tom Brady.  He is supposed to be the GOAT, so I want to take him down, show him the best can still get humbled sometimes," Garrett told the magazine.  "Also because I'm a Peyton Manning fan."
Perhaps Myles hasn't studied much while at A&M, or in preparation for the draft?  Unless the Browns win their division, Cleveland doesn't appear on New England's schedule for the upcoming regular season.  His chances to sack Brady this year, or next year, are slim-to-none.
Humility – and knowledge of his soon-to-be team's schedule of opponents – appear to be escaping Garrett's sensibilities.  
See you in the post-season, Cleveland?
John Rooke is an author and award-winning broadcaster, and is entering his 25th season as the Patriots' stadium voice.  Currently serving in several media capacities - which include hosting "Patriots Playbook" on Patriots.com Radio - Rooke has broadcast college football and basketball locally and nationally for 29 seasons and is a member of the Rhode Island Radio Hall of Fame, and RI's Words Unlimited Hall of Fame.